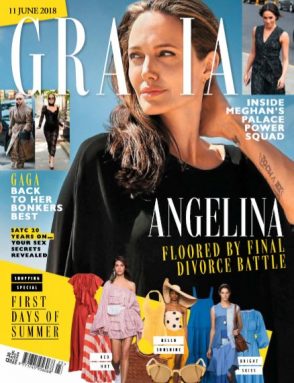 Brad Pitt Stopped Angelina Jolie From Moving To London Indefinitely?
5 years ago Lily Garner
Truth rating: 0 (Grazia) Did Brad Pitt stop Angelina Jolie from moving to London "indefinitely" with their children? That's the premise of a new tabloid cover story. Gossip Cop, however, can explain how it's inaccurate. According to Grazia, Jolie has been left "floored" after a "divorce bat..