Kanye West NOT "Touchy Feely" With Candace Owens, Despite Claim
June 6, 2018
Truth rating: 0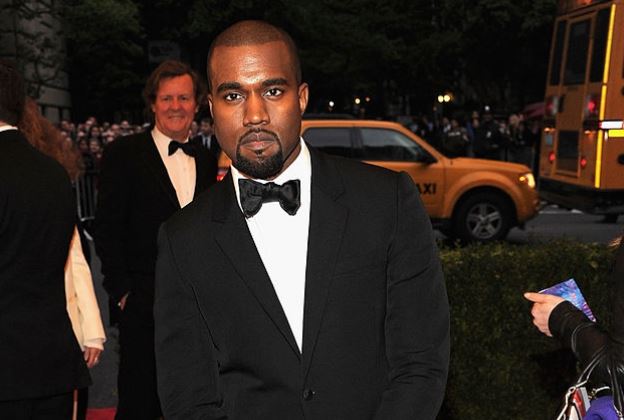 (Getty Images)
Kanye West was not "touchy feely" with Candace Owens at his listening party, despite a claim. A new report asserts the rapper and the conservative activist were openly "flirting," but there's no evidence to support such allegations. Gossip Cop can bust the untrue story.
Last week, West held a listening party for his new album in Wyoming. Wife Kim Kardashian was in attendance, as were stars like Chris Rock. Now days later, RadarOnline is alleging that West's "attention was on a different woman" than Kardashian, namely Owens. "While everyone was listening, he was flirting," declares the site. The blog claims West "has a thing for" for Owens, and a so-called "onlooker" is quoted as saying, "They were touchy feeling and it looked like they're more than friends."
This supposed witness contends West "complemented her on her beauty and brains" and showed "crazy chemistry" through "flirting, laughing and smiling in each other's face." Kardashian is described as "oblivious" to her husband's "swooning," with the purported tipster alleging, "When 'Ye wasn't with her, he was with Candace. If Kim knew what's best, she'd keep Kanye away from Candace." It should be noted that real people generally do not switch from a person's nickname ('Ye) to their given name (Kanye) in back-to-back sentences like that.
It's also telling that the blog ends it piece by repeating its claim from a month ago that Kardashian is "considering" divorce to "save herself and her children" from the Grammy winner's questionable behavior. A rep for the reality star disputed that report at the time, and West even raps on his new song "Wouldn't Leave" about Kardashian's loyalty and refusal to ditch him, despite his recent controversies. As for these contentions about Owens, there is no proof to back them up.
None of the photos from West's listening party that have surfaced show him "touchy feely" with her. In fact, they don't even appear to be touching in the lone photo Owens posted on her Instagram page. Media outlets in attendance such as Pitchfork did a whole "What We Saw" article on the event and made no mention of him "flirting" with Owens. And W magazine, in its own "Inside The Ye Listening Party" story, merely noted that Owens was among the recognizable faces in attendance, and said West was "out in the field walking amongst the crowd… And that's what he did for a majority of the night: just walked."
And while West posted on Twitter in April that he "loves the way" Owens "thinks," there's no evidence there's any more to it than that. A rep for West even tells Gossip Cop this "crush" narrative is "ridiculous." Indeed, a story that can't be substantiated is pretty ridiculous.
Conclusion: RadarOnline claims West and Owens came off like "more than friends" at his listening party, with "flirting" and "touchy feely" interactions. But there are no photos documenting such behavior, and the publications in attendance did not report anything about the pair interacting at all. Additionally, the site repeats provably wrong information about Kardashian divorcing him. And on top of all that, West's own spokesperson is on the record scoffing at the notion there's something inappropriate going on between him and Owens. With no evidence that there is, Gossip Cop has concluded this tale is untrue.