Charlize Theron NOT "Desperate For A Date," Despite Report
June 5, 2018
Truth rating: 0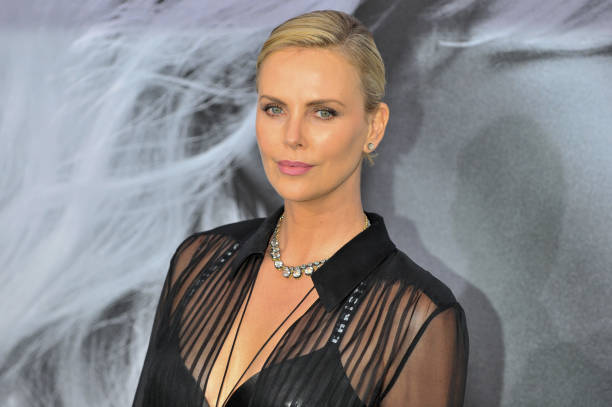 (Getty Images)
Charlize Theron is not "desperate for a date," despite a new report based on a false premise that Gossip Cop already debunked. We can once again set the record straight on the subject. It's simply not true.
Last month, Gossip Cop busted OK! for falsely claiming that Theron couldn't get a date and was begging friends to set her up with someone. The unreliable magazine went on to say the actress was considering joining a dating site to find a boyfriend. This entire narrative, however, is provably untrue.
In an interview with Hello! magazine last month, Theron admitted she has no interest in dating for the time being. "Sometimes my friends will try to set me up and I'll say: 'Right now feels like more work than something I would really enjoy,'" revealed the actress. Of course, this statement completely contradicts the outlet's premise that she's "begging" her friends to find her a suitor.
As for the notion that the actress might join a dating site, Theron said on "The Ellen DeGeneres Show" show last year that she finds dating apps to be "awkward." The actress further noted she's "old school" and prefers meeting people in a more traditional setting. Basically, Theron's own words negate every aspect of the tabloid's article.
Unfortunately, OK!'s sister publication, the National Enquirer, is spreading this phony narrative, despite the actress making her views on dating very clear. The tabloid first recycles the claims that Theron is begging pals to "set her up" and might also try online dating. The outlet then throws in an additional angle about men finding the actress too intimidating to ask out.
"She's a strong, independent woman and gorgeous to boot. But she can cuss like a sailor and physically, she's more fit than the average guy," a supposed "source" tells the publication. Of course, the theory that men are too scared to ask the actress for a date is purely speculative. Who exactly are these "average guys" telling the "source" they're too intimated to approach Theron? Even if that were the case, and there's nothing to suggest that it is, the tabloid's main theme about the actress being "desperate" for love is provably untrue.
Conclusion: When it comes to Theron's dating life, Gossip Cop will take the actress's word for it, not hearsay from the Enquirer's anonymous and untraceable "source." Theron herself said she's not all that interested in dating and finds the idea of meeting men on apps unappealing. Everything about the magazine's story is fabricated.