Jennifer Lawrence Regrets Turning Down 'Ocean's 8' Role?
June 5, 2018
Truth rating: 0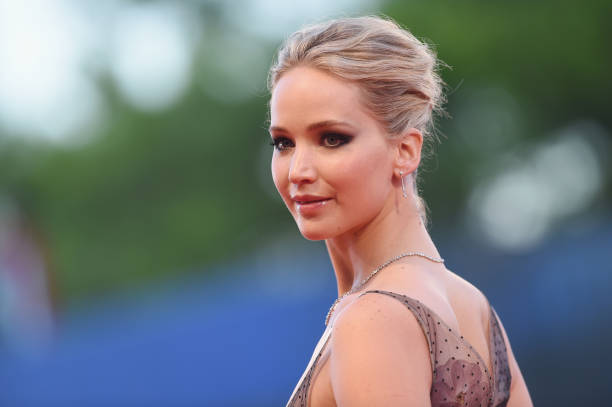 (Getty Images)
A tabloid report claiming Jennifer Lawrence regrets turning down a role in Ocean's 8 is completely untrue. Gossip Cop can debunk the claim. The actress was never in talks for the movie in the first place.
According to Woman's Day, Lawrence was offered a role in the upcoming reboot of the Ocean's Eleven franchise, but she declined because "the all-female Ghostbusters wasn't loved by critics." An alleged insider tells the magazine, "Jen is realizing she probably made a mistake in turning this down. There's so much buzz around the project and the chance to have worked with icons like Cate [Blanchett] and Sandy [Bullock] would've been incredible."
The tabloid provides few details to back up its story. For instance, which role was Lawrence offered and who ended up taking it instead? Also, none of the trusted Hollywood trade publications, such as The Hollywood Reporter and Variety, ever reported that the actress was being considered for the film.
The rumor that Lawrence was in discussions for Ocean's 8 actually first emerged in 2016. Shortly after the story emerged, Gossip Cop was told the actress had nothing to do with the project. Slash Film later confirmed that Lawrence's rep had denied she was in talks for the movie. Simply put, the actress doesn't regret turning down a role she was never offered. It's possible the tabloids decided to connect Lawrence to the movie because it's directed by Hunger Games helmer Gary Ross. Despite the Ocean's 8 filmmaker having previously worked with the actress, she wasn't tapped for a part.
It's worth noting, Woman's Day has proven in the past to know nothing about Lawrence's personal life, so there's no reason to believe the tabloid would have any insight into her career. In March, Gossip Cop busted the outlet for falsely claiming Lawrence was dating Joel Edgerton, her Red Sparrow co-star. We immediately shot down the romance rumors, and the two haven't been spotted together since finishing the promotional tour for the film.
Meanwhile, Gossip Cop has also busted several bogus stories surrounding the production of Ocean's 8. Last week, we called out a tabloid for making up a story about Sandra Bullock trying to prevent the film's cast from feuding with each other. Last year, another magazine wrongly reported that Rihanna had been cut out of Ocean's 8. As the trailers have shown, the singer is heavily featured in the movie. Now, Woman's Day seems to be capitalizing on Friday's release of the highly-anticipated reboot with this made-up article involving Lawrence.