Khloe Kardashian NOT "Desperate To Get Married" At Windsor Castle, Despite Report
June 6, 2018
Truth rating: 0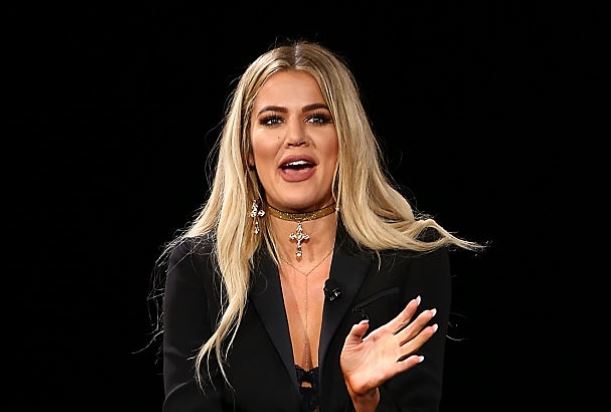 (Getty Images)
Khloe Kardashian is not "desperate to get married" at Windsor Castle, despite a ridiculous report. On top of being absurd, Gossip Cop can explain how this story is provably wrong. The reality star has no intention of marrying any time soon in any location, let alone at the royal venue.
But RadarOnline begins this bogus article by asking, "Is Khloe Kardashian trying to upstage new princess Meghan Markle?" According to the website, the reality star is "desperate to literally follow in Markle's footsteps" by tying the knot in the same place she and Prince Harry were wed last month. A so-called "source" is quoted as saying, "Like everybody else, Khloe watched the royal wedding on TV and thought it was spectacular. She is now eyeing up Windsor Castle as a place for her to say 'I do.'"
And that's not all. The site's supposed snitch goes on to contend that Kardashian was so impressed by the nuptials, she "wants to get her hands on" the "production company" that was used for the festivities. Of course, Kensington Palace has publicly named a number of the key players, from the baker to the florist, on the official royal family website, but has never said a "production company" was used to pull of the wedding. And, unsurprisingly, the blog has a built-in excuse for why it's highly unlikely the "KUWTK" star would be able to marry at St. George's Chapel: "She would have to get permission directly from the Queen of England."
The outlet also adds that Kardashian "may want to figure out the state of her relationship with her cheating baby daddy," Tristan Thompson, "before she sends out any save-the-date cards." It's a particularly odd comment not just because this story is all about her purported desperation to get married, but because it comes two weeks after the online publication insisted Kardashian and Thompson had "secret plans to elope." That tale said nothing about tying the knot at Windsor Castle, and this article says nothing about eloping.
The inconsistency is just one reason why this report is lacking credibility. Just as significantly, trustworthy outlets have reported that Kardashian is "not rushing" into marriage. In fact, E! Online specifically stressed that "any conversation or plans" about marrying "have been put to a halt and are not even a discussion." People has similarly reported that while Kardashian hasn't ruled out marrying Thompson "eventually," there aren't any "serious wedding talks" at this time.
It seems likely this narrative was inspired only because Kardashian congratulated Markle on the May 19 royal wedding via her Instagram Stories. But it's worth noting something she tweeted just a few days later. Kardashian wrote on Twitter, "I can't believe some of the stories people create. Where do they come from and who are these 'sources'? Hummmm."
Conclusion: It appears simply because Kardashian posted on social media about the royal wedding, RadarOnline has concocted this storyline about her wanting to marry at Windsor Castle, too. But the star also tweeted around the same time about anonymous "sources," which is what this story relies on. This article also contradicts a previous one from the site about eloping. And two far more reputable publications have reported that Kardashian is currently not even talking about marriage with Thompson at all. As a result, Gossip Cop has concluded the presented contentions are wrong and worthy of a zero on our rumor meter.