Trump's Amerikkka: 3 White Men Arrested In Oklahoma Murders And Dismemberment Of 2 Black Men… But Sheriff Says It's Not A Hate Crime
May 2, 2018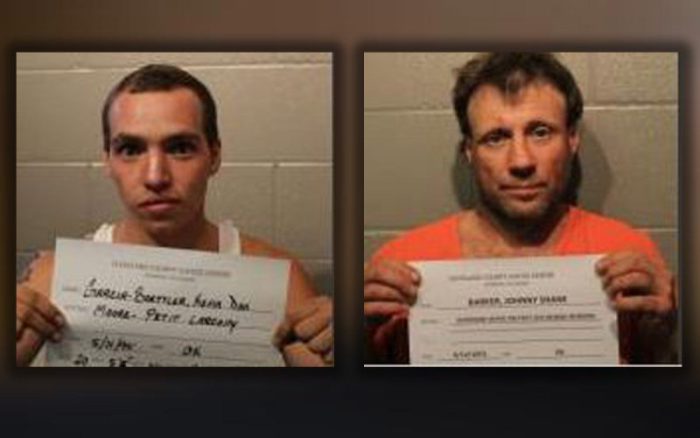 Moore County Police Department
Craigslist Gun Sale Results In Multiple Murders
This story is absolutely insane. Two Oklahoma men, Ramon Smith and Jarron Moreland, both 21, were reported missing on April 14th after a shooting in the parking lot of a Crest Foods near 12th Street and Eastern Avenue. Their family and friends hung missing person posters in their community in hopes of finding them.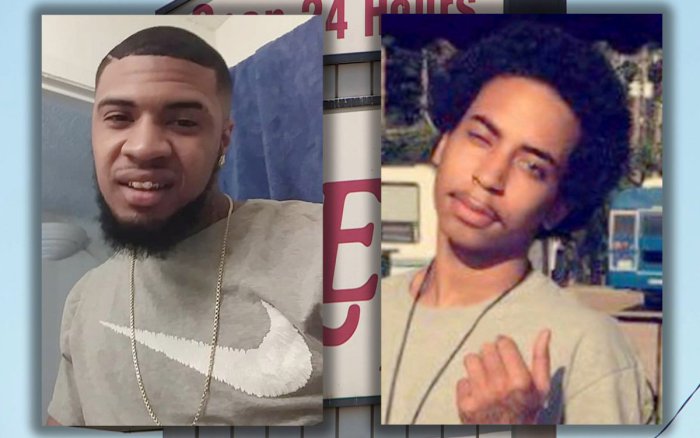 Handout
According to ABC 11 reports, Moore County police discovered Smith and Moreland's bodies four days later, in a pond near Northeast 50th Street and Sooner Road:
Officers arrested Brett Boettler, 16, and charged with first-degree murder, second-degree murder, unlawful removal of a dead body, desecration of a human corpse, and possessing a firearm after delinquent adjudication.

Boettler's brother, Kevin Garcia-Boettler, 22, has been charged with accessory after the fact and unlawful removal of a dead body.

Johnny Shane Barker, 43, has been charged with accessory after the fact, unlawful removal of a body and desecration of a human corpse.

Boettler's mother, Crystal Rachelle Boettler, 40, has also been charged with accessory after the fact.
The younger Garcia-Boettler is believed to be the shooter.
According to WJLA reports court records show that Kevin Garcia-Boettler told police he drove his brother to meet the two victims because his brother planned to buy a gun from Moreland which he saw on Craigslist and they'd agreed to meet in a nearby grocery store parking lot.
Garcia-Boettler told police that Moreland got out of a sedan and into the back seat of his van. He claims that he heard a gun "rack" and told police he witnessed his brother open fire killing the two men.

"When [Moreland and Smith] entered the vehicle, the white men said they heard a gun being racked," said Sgt. Jeremy Lewis of the Moore Police Department. "So one of them fired four rounds."
Court documents state after the shooting, the brothers headed to their mother's house with the bodies inside the van and her boyfriend, Johnny Shane Barker, allegedly helped them remove the bodies, cover them with tarps, and attach cinder blocks around them with chains before dumping them in the pond.
SMMFH… If you can't tell from the photos the suspects are white and the victims are black.
This literally appears to be a modern day lynching.

These 2 men, and 1 other, abducted 2 young Black men from a grocery store parking lot in Moore, Oklahoma.

Then shot & killed them.

Stripped them naked. Burned clothes.

Took them to a pond & tied their bodies to cinder blocks pic.twitter.com/m7m0Sq03X5

— Shaun King (@ShaunKing) April 26, 2018
Shaun King is calling the case a modern day lynching, but Moore County's Sheriff says it's not a hate crime because the suspects "heard a gun rack…"
Which sounds suspect AF to us. But what do you think?