Stars Mourn Fashion Designer Kate Spade After Apparent Suicide
June 5, 2018
Stars Mourn Fashion Designer Kate Spade After Apparent Suicide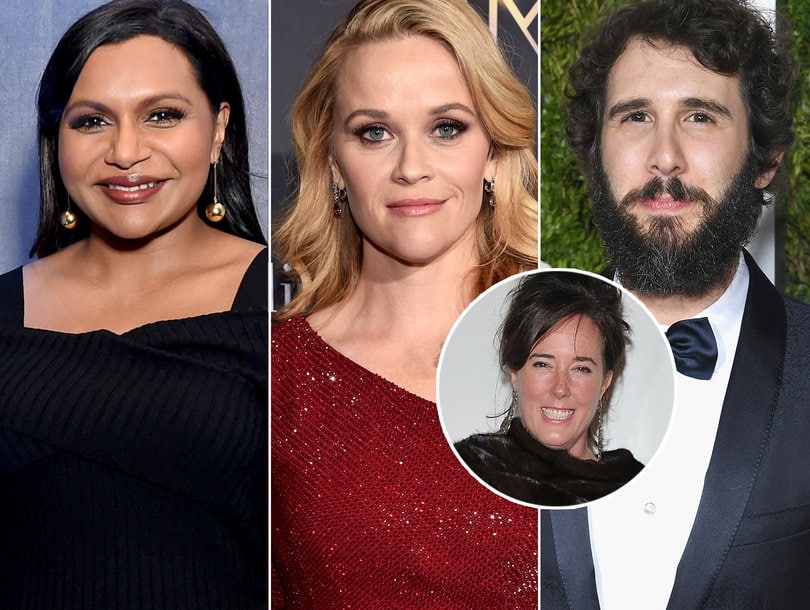 "Thank you, Kate, from one of the millions you made feel beautiful," Lena Dunham wrote on her Twitter.
There was an outpouring of heartbreak and grief in response to the death of fashion designer Kate Spade.
According to TMZ, the mother-of-one died of apparent suicide Sunday morning at her New York apartment.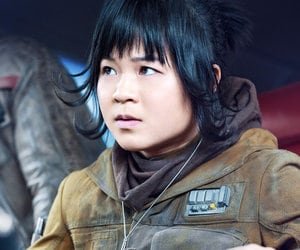 Why Fans Are Showing Love to 'Last Jedi' Star Kelly Marie Tran Over Deleted Instagram Posts
View Story

Working with her husband Andy Spade, (his brother is actor David Spade) Kate Spade New York, began as a handbag line in 1993, but then expanded to clothing and accessories. Although she sold the line in 2007, she came back in 2016 and launched a line Frances Valentine, named after her daughter. Kate Spade New York is known for its bright colors, happy and positive slogans, and classic styles.
Spade was found with a suicide note, according to TMZ sources, addressed to Frances, 13, with the message,"Bea – I have always loved you. This is not your fault. Ask Daddy!"
Kate Spade New York's Twitter account wrote "Kate Spade, the visionary founder of our brand, has passed. Our thoughts are with her family at this incredibly heartbreaking time. We honor all the beauty she brought into this world."
— kate spade new york (@katespadeny) June 5, 2018
Stars such as Mindy Kaling and Lena Dunham, took to their social media accounts to mourn the beloved designer and bring light to the topic of mental health and suicide awareness. Some celebrities even revealed when they purchased their first Kate Spade handbag.
Check out the tweets below.
I am heartbroken about the news of Kate Spade. I have worn her clothes many, many times. They were colorful, bold, cheerful, and encouraged women to find the twinkly person inside them. You couldn't walk into her boutiques and not smile. Rest In Peace, Kate.

— Mindy Kaling (@mindykaling) June 5, 2018
My heart and prayers go out to Kate Spade and her family. What a wonderful, talented woman who will be dearly missed.

— Reese Witherspoon (@RWitherspoon) June 5, 2018
RIP Kate Spade

— king of the youth (@lilyachty) June 5, 2018
my heart is so broken hearing the news of Kate Spade. i grew up rocking her dresses and clothing and feeling SO strong, confident, and beautiful. thank you for your timeless work and empowering so many. my heart and prayers are with Kate and her loved ones. ❤️ pic.twitter.com/NXrzcKiWqy

— Emma Kenney (@EmmaRoseKenney) June 5, 2018
Dear Kate Spade,
Although I didn't know you personally, I loved you through your bag designs. You will be missed. Let's also take a moment to remember how important mental health is. 🙏🏼

— Mirai Nagasu (@mirai_nagasu) June 5, 2018
I will never forget the first Kate Spade bag I got for Christmas in college. She was a trailblazer. Her life and death are a reminder that pain doesn't discriminate. Sending love to her family.

— Jenna Bush Hager (@JennaBushHager) June 5, 2018
PETA remembers Kate Spade for her pioneering work in animal-friendly fashion. RIP ❤️ pic.twitter.com/sDzMkYlAwX

— PETA (@peta) June 5, 2018
My heart is reeling for Kate Spade's family. Suicide leaves many gaping wounds & unanswered questions.
My sweet fans: If you struggle with depression & suicidal thoughts, KNOW this: I LOVE YOU
YOU have worth
YOU are NOT alone
National Suicide Prevention Lifeline: 1-800-273-8255

— Jen Lilley (@jen_lilley) June 5, 2018
I was so excited to be a part of her brand. Devastated for her family. RIP Kate Spade pic.twitter.com/gdAilsJuXZ

— Kat Dennings (@OfficialKat) June 5, 2018
Kate Spade was more than a designer. She had a quirky visual language that captivated Bat Mitzvah girls and artists alike. She was also a staple of NYC who spread good will. My heart breaks for her family. Thank you, Kate, from one of the millions you made feel beautiful.

— 💎 Lena Dunham 💎 (@lenadunham) June 5, 2018
Very saddened to hear about the passing of Kate Spade. Mental illness does not discriminate and can happen to anyone with any circumstances. I hope she has found peace ❤️

— Lucy Hale (@lucyhale) June 5, 2018
#KateSpade, whose lively, colorful, and yes, joyous designs has died. My deepest sympathy to her family and friends, and her many fans around the world, who loved the wonderful illusions she created. I am stunned.

— Bette Midler (@BetteMidler) June 5, 2018
I'm so very sad to hear about Kate Spade. I still remember buying a Kate Spade bag in New York and the glee it gave me. I hope she knew how happy she made so many people with her wonderful designs. RIP

— Sophie Kinsella (@KinsellaSophie) June 5, 2018