Meghan King Edmonds Gives Birth To Twin Boys
June 6, 2018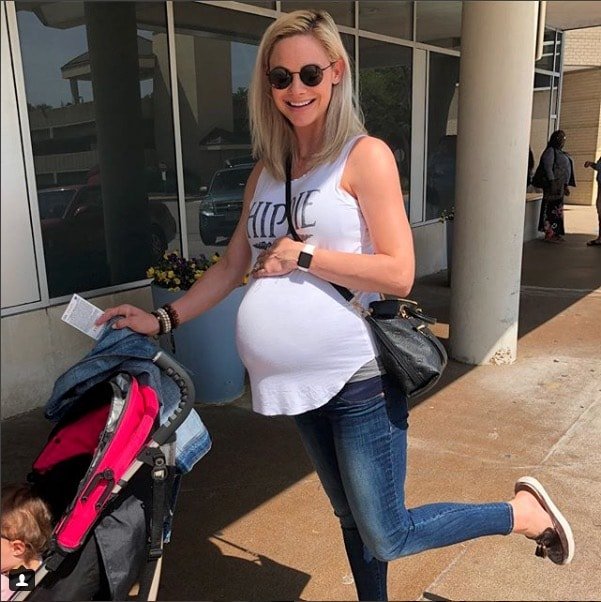 Meghan King Edmonds is officially a mother of three after giving birth to twin boys last night! Congratulations.
Jim Edmonds shared the news on his instagram stories with a post featuring two little footprints inked on his arm "1 little foot each. They made it," Jim revealed. "Everyone is safe and healthy. Pictures will come soon." Jim and Meghan are already the parents to a daughter Aspen, 2.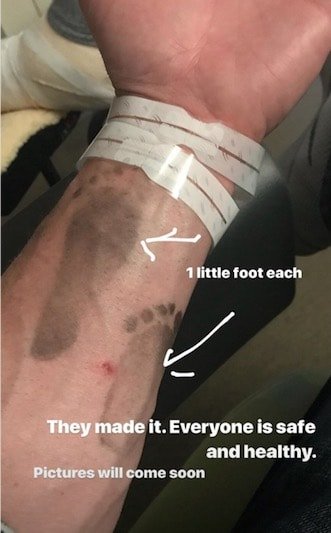 The former Real Housewives Of Orange County star announced two weeks ago that "despite extreme discomfort" she had made it to 35 weeks, and the boys were "in position to allow me to have a smooth labor! I feel so happy, positive, and relieved," she gushed. Meghan planned on having "another natural (drug-free) vaginal birth with my twins," and revealed, "I'm not scared at all!"
"As I await labor with my twins, I'm embracing every little moment I can," Meghan added of her plan to wait as long as possible to give the twins time to develop. It seems everything went smoothly with the twins arrival, and we can't wait to hear what names Meghan and Jim picked.
Meghan openly and candidly shared her IVF journey, and also her experiences navigating new motherhood with RHOC viewers, but citing the "massive emotional toll" ultimately opted to quit to the show in order to move back to the midwest and focus on motherhood and family.
Congratulations Jim and Meghan on the new arrivals.
Meghan Shares Her Reasons For Leaving RHOC And Opens Up About The Filming Process!
[Main Photo Credit: Instagram]