Luann de Lesseps Says It "Wasn't A Good Idea" To Go Back To Palm Beach After Her Divorce
June 4, 2018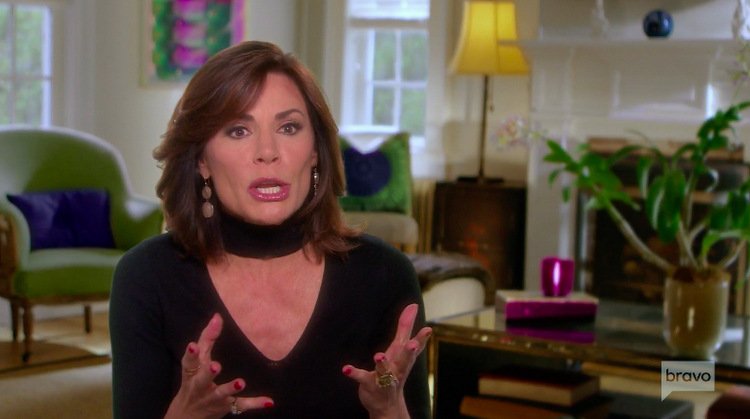 Going into this season of Real Housewives of New York, there was one big story that all of us were anticipating: Luann de Lesseps' Christmas Eve arrest. We all knew it was coming. The show wasn't actually filming that big moment, but they really blessed us all with that arrest footage of Luann escaping from her handcuffs and her initial court room appearance.
Unfortunately that all went down at the very end of the last episode- of course. In my eyes, it makes sense to look at this season in two distinct parts: before Luann's arrest and after Luann's arrest. Next week will get to see the women's reaction to the shocking news.
After discussing her blood drive, Luann (kind of, sort of) addressed the arrest footage in a Bravo blog post. Of course, she danced around the subject at first. Lu wrote, "After my divorce, I needed a new apartment to start fresh and my friend, Ann #anniegetsitdone Cutbill at Douglas Elliman found me the perfect Upper West Side penthouse, completely furnished, sunny, with an outdoor area that Aston loves. That day, everything was perfect and little did I know what was coming." Ironically enough, Luann declared that she was not a "loser" during her on-camera interviews before the arrest. Bad timing with those remarks.
Luann wrote, "Talk about writing a new story! I didn't think it would include getting arrested in Palm Beach. That was not part of the plan. I should have known that going to Palm Beach where I was married the year before probably wasn't a good idea." Yes, that's it. There's no doubt about it: nothing Luann did that night could be considered a "good idea," but saying it "wasn't a good idea" isn't at all enough to describe that situation. Hopefully she has more to say as the season unfolds.
RELATED: Luann de Lesseps Will Not Serve Jail Time For Drunken Arrest!
TELL US- WHAT DID YOU THINK OF THE LAST EPISODE? ARE YOU SURPRISED THEY INCLUDED FOOTAGE FROM THE SECURITY FOOTAGE FROM THE ARREST?
[Photo Credit: Bravo]