Kim Kardashian Is Sending Valentines To Taylor Swift And All Her 'Haters'
February 5, 2018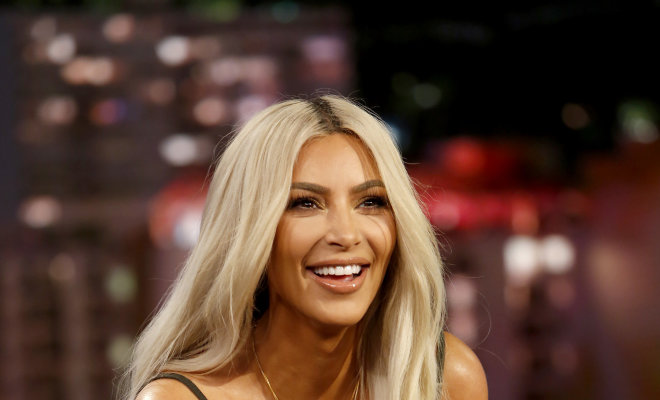 Kim Kardashian Is Sending Valentines To Taylor Swift And All Her 'Haters'
By: Cole Delbyck
Kim Kardashian is redefining petty in real time.
The beauty mogul just launched her new line of Valentine's Day-themed Kimoji Hearts Fragrance perfumes, which you've probably seen influencers promoting social media. The PR box delivered to a select few individuals includes one of the three new perfumes encased in a large heart-shaped chocolate shell.
Well, a handful of boxes have yet to go out yet, and Kardashian has a list in mind and she's checking it twice (sorry, wrong holiday) with plans to send the gift to some of her feuding partners.
"I decided for this Valentine's Day everyone deserves a valentine, so I'm going to send them to my lovers, to my haters, to everyone that I think of because it's Valentine's Day after all," she said surveying a table of post-it notes on Instagram story.
Kim K is really out here sending all her "haters" Valentines pic.twitter.com/W5BavHHDD0

— Complex Pop Culture (@ComplexPop) February 1, 2018
The notes are divided into three color-coded sections, presumably showing exactly who is in Kardashian's favor. Public enemy No. 1, Taylor Swift, sits in the blue pile, alongside names like Chloe Grace Moretz and Bette Midler, who famously called out the reality TV star over her nude photos.
Blac Chyna, who has been embroiled in an on-going legal battle with brother Rob Kardashian, will also be getting some perfume in the mail, as well as Piers Morgan, Sharon Osbourne and ― we're confused too ― Sarah Michelle Gellar.
The other two piles are populated by fans of the famous family, including Chrissy Teigen, Hailey Baldwin and Jennifer Lawrence, in addition to sisters Khloe, Kylie, Kendall, Kourtney and momager Kris Jenner.
Someone please send a live camera crew to Taylor's Rhode Island mansion for a unboxing, or we might never forgive ourselves.