Jennifer Aniston looked slightly different & mostly great at a Malibu benefit
June 4, 2018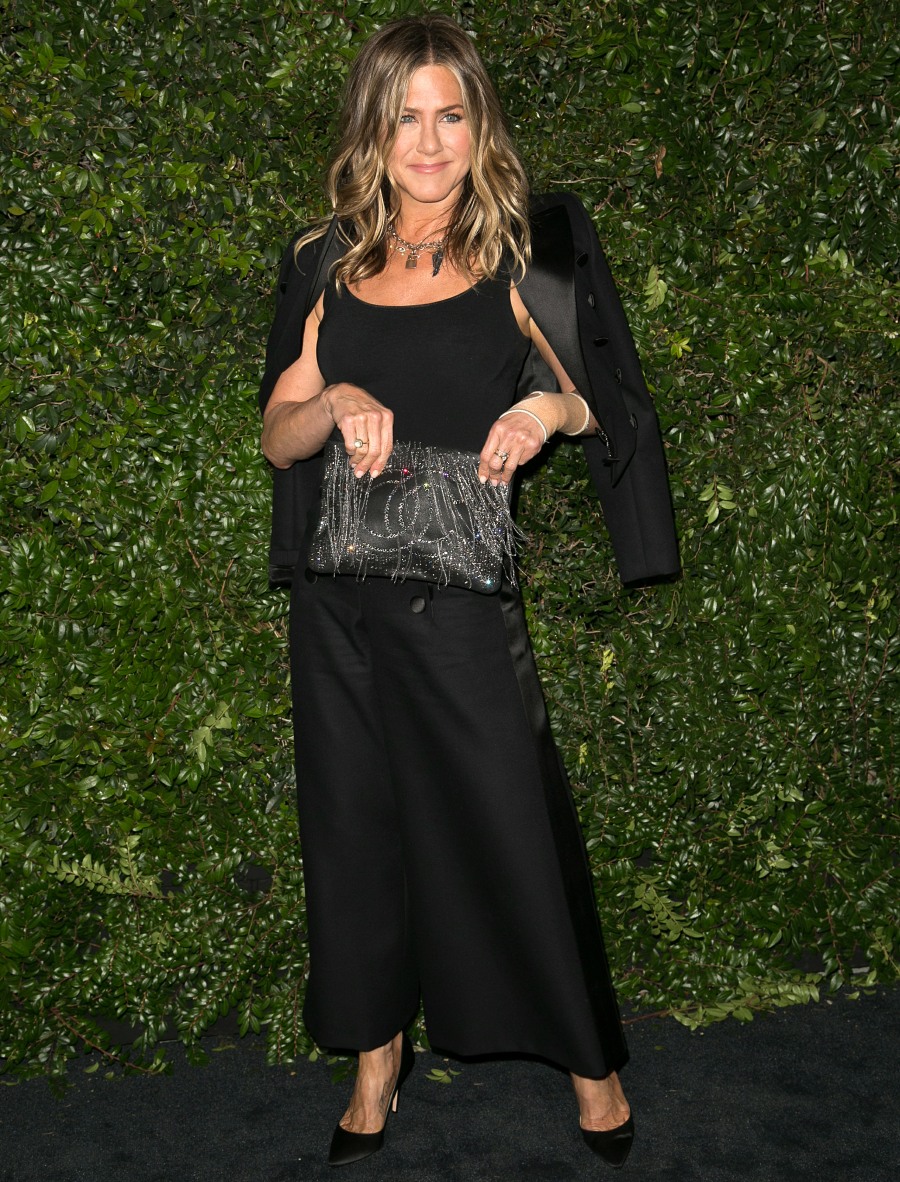 While her estranged maybe-husband gallavants across the French Riviera with Emma Stone, Jennifer Aniston was doing the same-old, same-old in Malibu this weekend. She attended a benefit for the Natural Resources Defense Council, a benefit which was held at Kelly and Ron Meyer's Malibu home. Ron Meyer is Jennifer Meyer's father. Jennifer Meyer is the ex-wife of Tobey Maguire and part of Hollywood Mom Mafia and one of Aniston's close friends (and Aniston's go-to jewelry designer). Aniston is nothing if not well-connected.
Anyway, maybe the posed photos between Aniston and Courteney Cox are throwing me off, but Aniston actually looks amazing here, right? If you want to look like a natural beauty, stand next to Courteney Cox. I know I'm being mean, but it's the truth. In the solo photos, you can see that Aniston does look a bit… refreshed? And whatever she's done, it's good work too. She looks subtly different, but it's a good sign when I can't 100% put my finger on what is different. Some subtle filler work and Botox, I would think. And the hair change is AMAZING on her. I've argued – as have others – that she should start going darker, and it looks like she is. Plus, it's a relief to see her without that fakakta flat-ironed hair. Her hair is naturally curly/wavy! EMBRACE IT.
As for "Jen: Three And A Half Months After Justin," I still find it fascinating and odd that… nothing has really happened there. Like, there's been no divorce filing. There's been no People Magazine drama of competing narratives. Jen hasn't given an interview where she's cried at the ocean or talked about the goddess circle. Some of you posited the theory that the JustJen marriage was a sham in every sense, that they were never legally married and that's why there's been no divorce filing. If true… that's really f–ked up. That means they literally faked a wedding for good PR and People Magazine covers. Yikes.
Meanwhile, The Daily Mirror reports that Jen is helping Courteney plan her back-on wedding to Johnny McDaid, and Jen plans on being CC's maid/matron of honor. We'll see!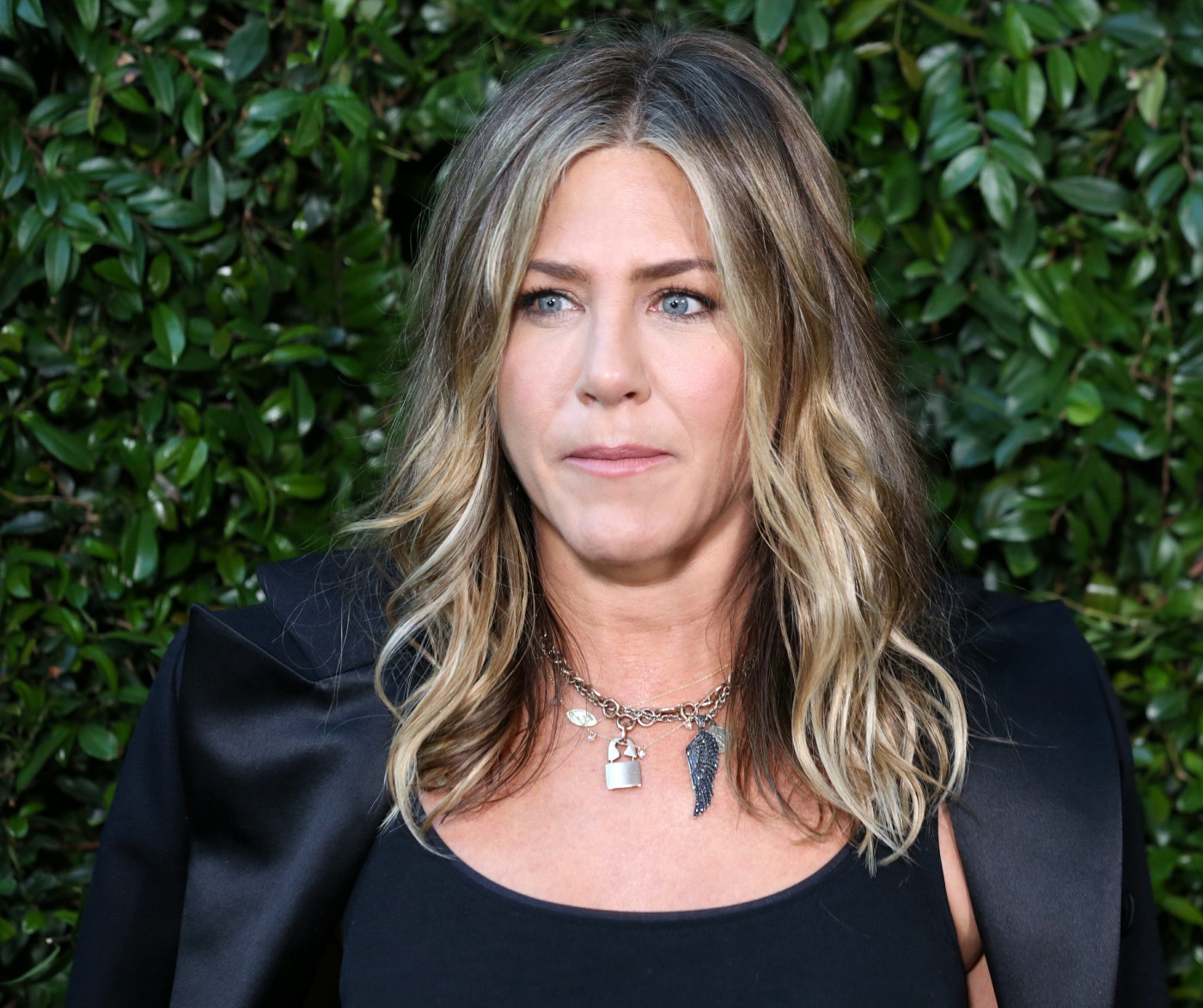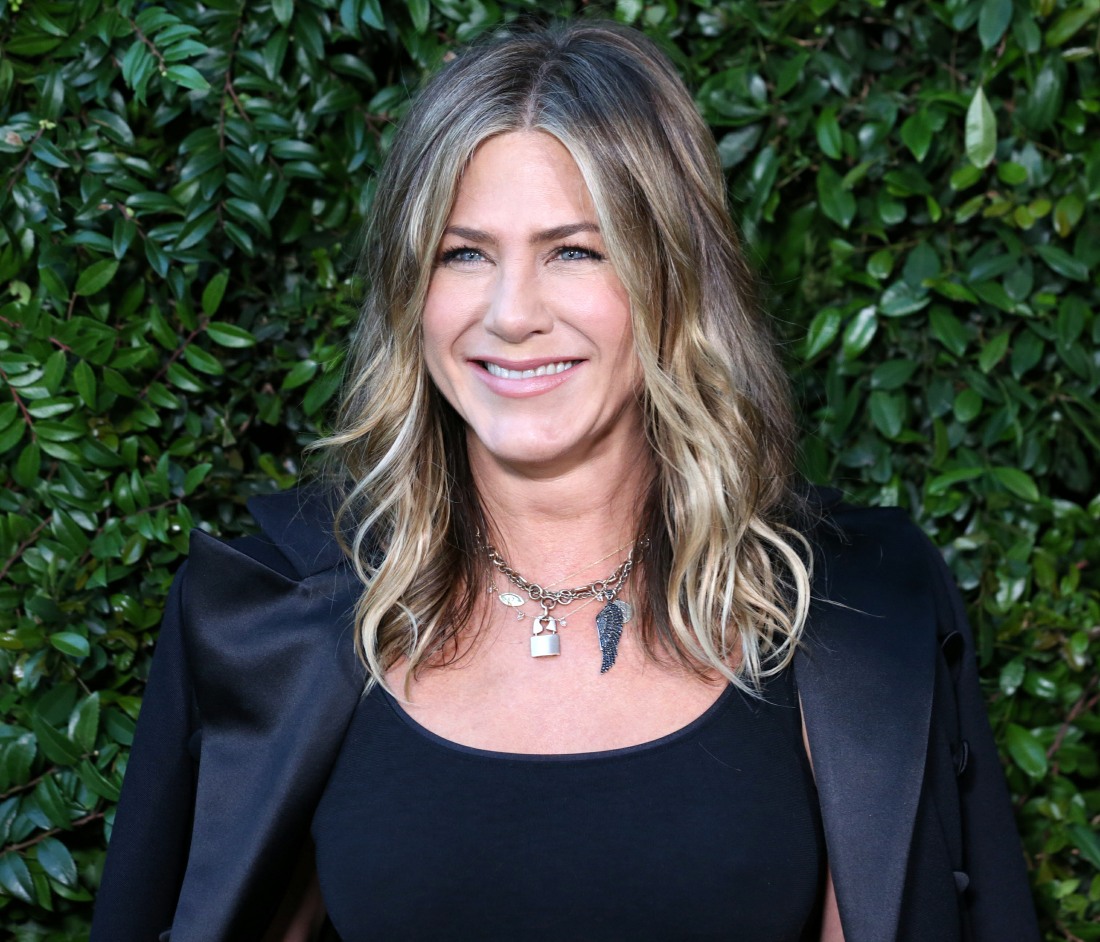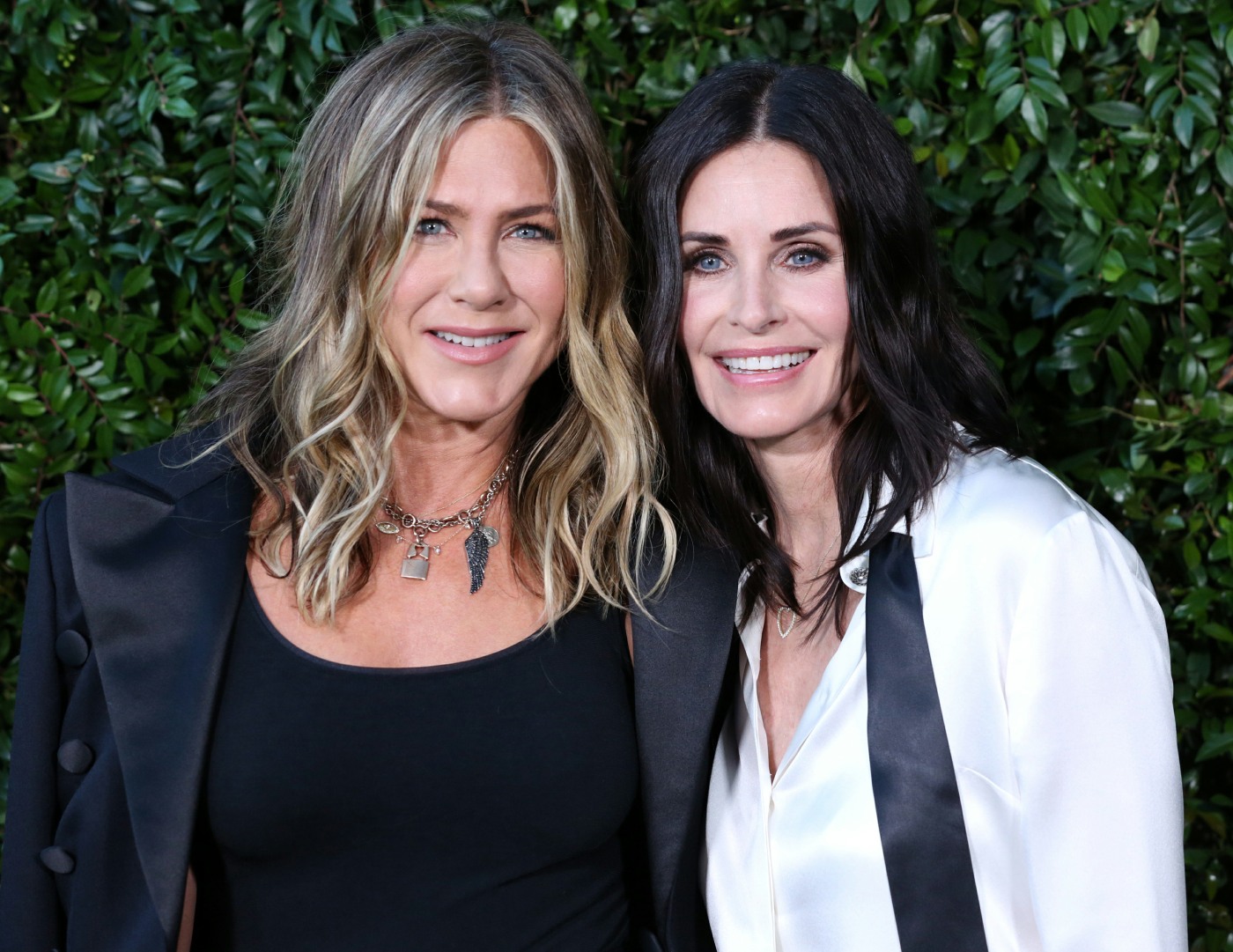 Photos courtesy of WENN.