David Spade Breaks His Silence After Sister-in-Law Kate Spade's Death: 'I Still Can't Believe It'
June 6, 2018
David Spade is mourning the death of sister-in-law and designer Kate Spade. She was 55.
The actor and comedian, 53, paid tribute to the beloved handbag creator on Instagram Tuesday, hours after news of her suicide was made public.
"Fuzzy picture but I love it. Kate and I during Christmas family photos. We had so much fun that day. She was so sharp and quick on her feet. She could make me laugh so hard," wrote David, who is the brother of Kate's husband of 24 years and Kate Spade New York co-founder, Andy Spade.
"I still can't believe it. It's a rough world out there people, try to hang on," David added.
RELATED: Inside Kate and Andy Spade's 24-Year Marriage: 'They Seemed to Be a Perfect Couple'
RELATED: Kate Spade's Celebrity Fans and Most Memorable Pop Culture Moments
Many of his celebrity friends expressed their condolences in the comments section including Jessica Alba, who wrote: "I'm so sorry David." While Kaley Cuoco shared, "Unreal. Love u," and Molly Shannon said, "My deepest sympathy to you David. I never got to meet Kate but I was a giant fan of her work."
Also on Twitter, David wrote, "Katy at my book signing. I love this pic of her. So pretty. I don't think everyone knew how f–king funny she was… Its a rough world out there people. Try to hang on."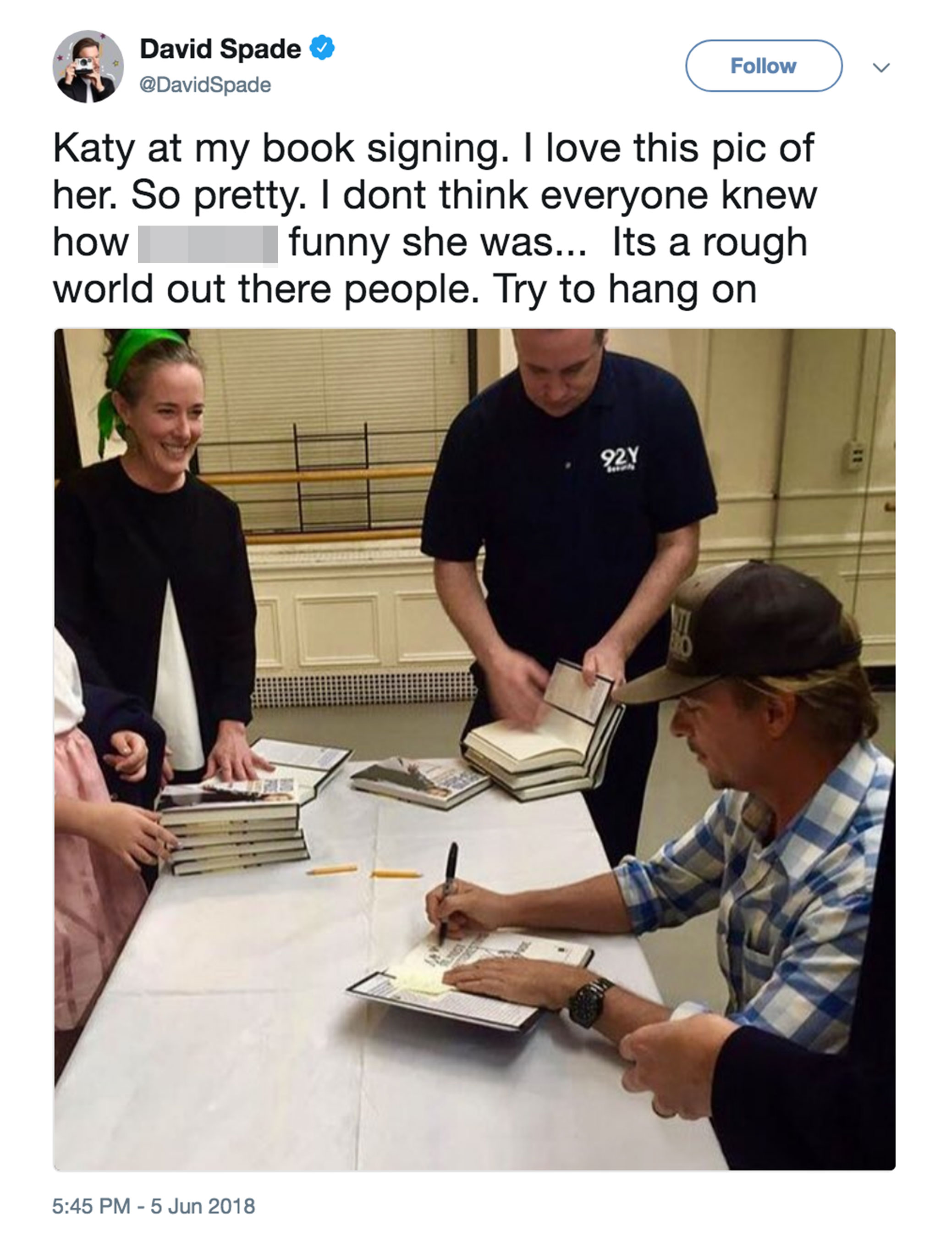 David Spade/Twitter
Police confirmed Kate was found hanging from a red scarf Tuesday morning in her bedroom at her and Andy's Park Avenue home in Manhattan. The scarf had reportedly been tied to her door. Andy was in the apartment at the time of his wife's death while their 13-year-old daughter Frances Beatrix was at school, as reported by the Associated Press.
A housekeeper discovered her, according to a police source, and she left a suicide note addressed to their only child Frances.
RELATED: Kate Spade's Groundbreaking Career: A Look Back at the Designer's Most Major Milestones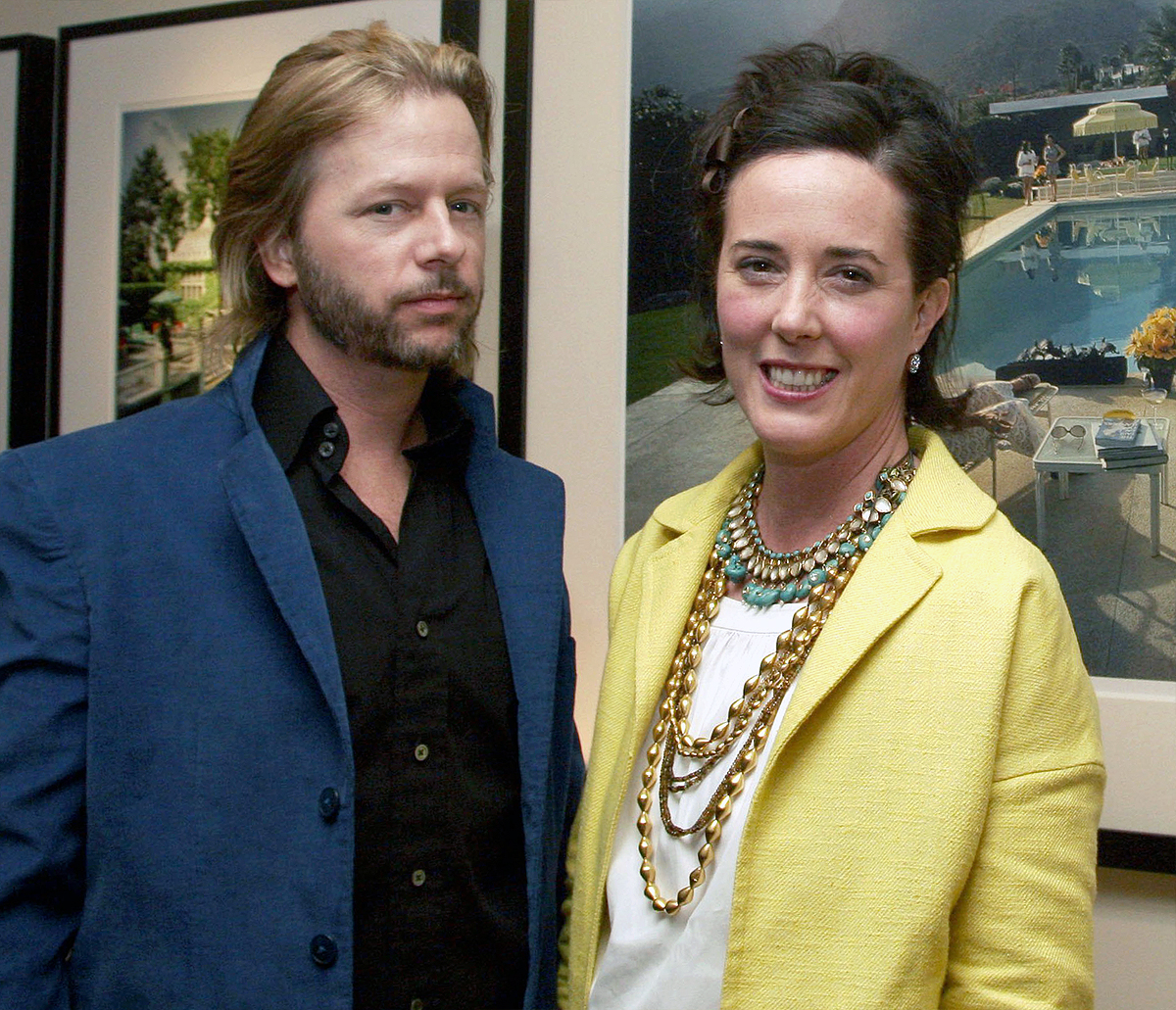 David and Kate Spade in February 2006
Matthew Simmons/Getty
"We are all devastated by today's tragedy," her family said in a statement via the New York Daily News. "We loved Kate dearly and will miss her terribly. We would ask that our privacy be respected as we grieve during this very difficult time."
A source told PEOPLE that "Kate and Andy were having relationship problems" recently as the father of one was reportedly shopping for a new one or two-bedroom apartment in Manhattan.
On Tuesday, David was spotted looking solemn in Los Angeles as he gave a female friend a hug.
If you or someone you know is considering suicide, please contact the National Suicide Prevention Lifeline at 1-800-273-TALK (8255).