Willow Smith Calls 'Whip My Hair' a 'Really Terrible Experience' While Getting Real With Jaden About Their Parents' Parenting
June 4, 2018
Willow Smith Calls 'Whip My Hair' a 'Really Terrible Experience' While Getting Real With Jaden About Their Parents' Parenting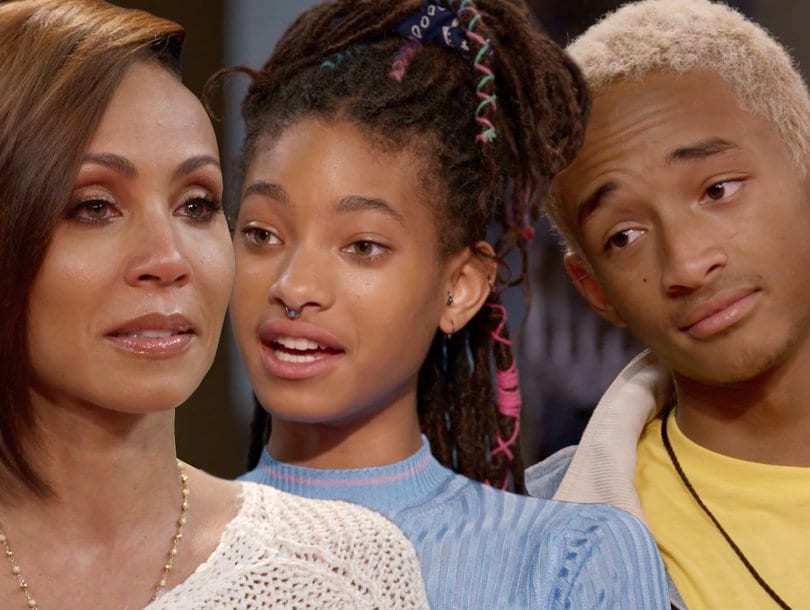 And Jada Smith defends allowing Jaden to move out of the house at just 15 years old on her Facebook talk show.
Will Smith and Jada Pinkett Smith's two children, Willow and Jaden, sat down with their mother for the latest episode of her Facebook show, "Red Table Talk," where they discussed what it was like growing up as the kids of two incredibly famous stars.
The three were joined by Jada's mother Adrienne Banfield-Jones for the conversation, where they all acknowledged Jaden and Willow's upbringing was certainly "unconventional."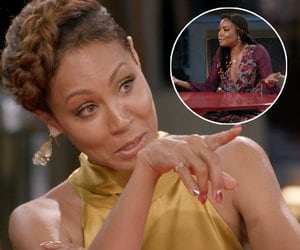 Jada Pinkett Smith and Gabrielle Union Hash Out Their 17-Year Falling Out on 'Red Table Talk'
View Story

Jada admitted that there's one aspect of her kids lives that is "completely strange and unknown" to her: the fact that they were brought up in the spotlight, while she and Will had to "hustle" their way to the top. Both kids said they've definitely dealt with issues unique to their situation.
"It's like, what do I do when it's just me and my homies and we're chilling for dinner … do I ask for the check? Do I just pay for everything?" asked Jaden, addressing social expectations.
Willow chimed in, "I literally hate Disneyland because I had one terrible experience and everyone expected me to pay for them. I was super young, it was with older girls and they were behind my back like, 'Oh, she's going to pay for everything.' I honestly wasn't thinking that way. It was painful."
While most teens don't fly the coop until they're done with high school, Jaden asked to move into his own place at the age of 15, something Jada called "one of the most heartbreaking moments" of her life.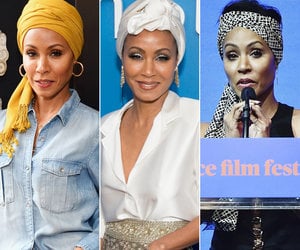 Jada Pinkett Smith Reveals Reason Behind All Her Turbans: 'It's Not Easy to Talk About'
View Story

"One thing that I've learned is every child needs something different," she explained. "At 15 years old, Jaden — and I remember this day specifically, it's probably one of the most heartbreaking moments of my life — you got to a point where you told me straight up, mom, I have to leave here to live my life. And I remember thinking to myself, as devastated as I was, I was like, 'He's right. The time is now, he's 15, it's time for him to leave the house.'" Her mother, Adrienne, added she "would have never agreed with that."
"I told Will when Jaden was smaller, I said we'd be lucky to keep him in the house until he's 16. Because he was so mature. He was making films, he could really manage his own life," Jada continued. "Being in this lifestyle, in this world, is a bubble and he wanted out and I understood that."
Reflecting on her own upbringing, Jada added, "I never wanted to depend on a man to take care of me, I was in the streets selling drugs, doing all kinds of stuff." She said her humble start made it easier for her to adjust when she moved to Los Angeles. "The fact that I had to live and die by my own hand prepared me to be out in LA at 18 by myself and it be nothing," she added. "I dealt with killers, homie, you produce what? That's cool."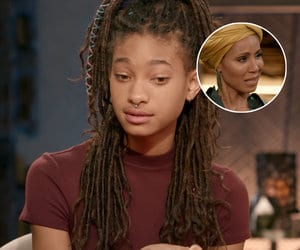 Willow Smith Shocks Jada Pinkett by Revealing She Was Cutting Herself After 'Whip My Hair' Success
View Story

Jada then asked both her kids to reveal a time they thought their parents had "a difficult time connecting" with them.
"I only had one really terrible experience, which is 'Whip My Hair,'" said Willow, referring to her 2010 single, released before her 10th birthday. That prompted her mom to ask, "Your feeling about that was that you felt you were put in the game too soon?"
"Just that the values of the people around me should have been the opposite," Willow said. "You and daddy should have been, 'OK, we value her musical growth and knowledge more than her popularity.'"
"I think all that came with it was too much," said Jada. "Let me tell you something, when we heard it, I was like, What is this?' Jay-Z was like, 'This is a hit record.' I was like, really? This one? For us, that survival mentality for your dad and I, we were like, 'Oh man, she'll be set up for life. This is her start.'" Willow added that she later rebelled by shaving her head.
For Jaden, he said he went through the same thing when he was working on "Karate Kid," something Jada said was hard for her to witness.
"I remember being on set with Will and it was such a struggle between he and I in regards to Jaden," she said. "And I understand why men take their sons away for like whatever kind of warrior training, because it is completely, utterly, unfair and unnatural for a woman to have to sit and watch anything like that for her son. Will and I were in constant conflict, to the point that we were warring over Jaden."
She then recalled one moment where she witnessed her son "in tears" over a split he had to do for the movie. "I was like, 'I'm done' and he looked at me and went, 'Mom, I'm good.' He got up and he said, 'Let's do it again.'"
Another testing moment for Jada and Will as parents: Jaden deciding to model skirts for Louis Vuitton women's collection in 2016. While Jada said she gives her son "props" the move, she added Will "had his feelings" about it too. "I remember Will called me and he was like, 'Have you talked about this with Jaden and him wearing a skirt?' I was like, 'Yeah, I have. He's pretty happy about it.'"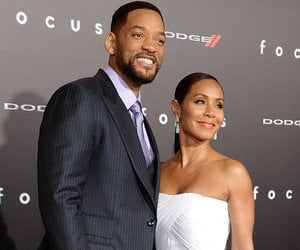 Jada Pinkett Smith Addresses 'Craziest Rumor' That She and Will Smith Are Swingers (Video)
View Story

For Jaden, it was all about looking "fly," adding, "That's why I wore the skirt, so everybody would say, he's an innovator. His head's in a different place."
The chat ended with the quartet answering some fan questions. First, Jaden said he thinks it's OK for parents to track their kids remotely, telling his mom, "I say yes. I was just thinking about this, for safely reasons, all of the cars including mine need to have trackers in them." This was news to Jada's ears, as she exclaimed, "They actually asked for it!"
When asked whether punishment works, Willow added that, for her, hearing the dreaded D-word is the worst thing you can hear as a kid. "For me, disappointment is punishment," she said. "I respect my parents so much that disappointment is like a knife in my heart, I want to be a person that my parents are proud of."
New episodes of "Red Table Talk" drop every Monday on Facebook.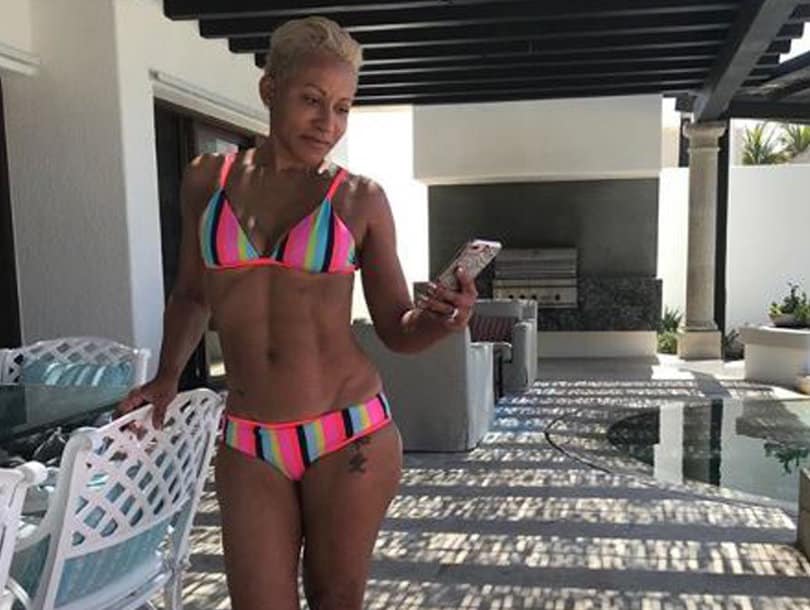 Heatin' Up!
Jada Pinkett Smith's Mom Adrienne Sizzles in This Striped Bikini at 64