Trevor Noah: Facebook Preaches "Here Together" But Practices Polarization
June 7, 2018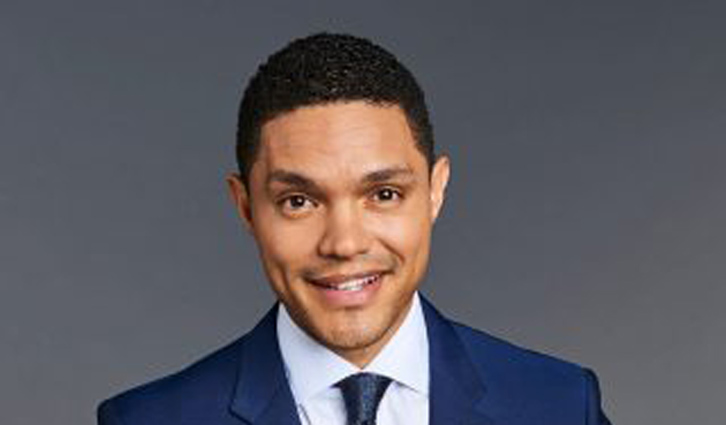 Trevor Noah: Facebook Preaches "Here Together" But Practices Polarization
Tonight's edition of The Daily Show clobbered Facebook and how it cashes in on conflict, contrary to its treacly "Here Together" ad irunning on TV these days.
Related
Mark Zuckerberg Resumes Congressional Testimony, Legislators Say:
Facebook has been in a world of trouble recently about the use of its data to target voters in the 2016 election. More recently, we learned Facebook was giving user data to device manufacturers like Apple and Samsung, Daily Show host Trevor Noah noted, kicking off his scathing segment.
Just yesterday, we found out personal data was being shared with at least four Chinese electronic companies, including Huawei – the world's third-largest phone maker and, according to some US intelligence agencies, a national security threat.
Facebook says they want to change, Noah said. "But I don't know how easy it will be for the company, given that the core of its business is to turn your information into profit, which they are really good at doing."
Last year alone, Facebook brought in $40 billion in advertising, which represented 98% of its revenue.
"Every time you see an ad, Facebook makes money. So, the more time you spend on Facebook, the more money they make," Noah explained.
And Facebook has found a very effective way to keep you on the site: Polarization.
Which, Noah speculates, we might have caught on to sooner, had Facebook been an actual physical place.