'Stranger Things' Star David Harbour Reveals He Was Once Committed to 'Mental Asylum' by Parents
June 5, 2018
'Stranger Things' Star David Harbour Reveals He Was Once Committed to 'Mental Asylum' by Parents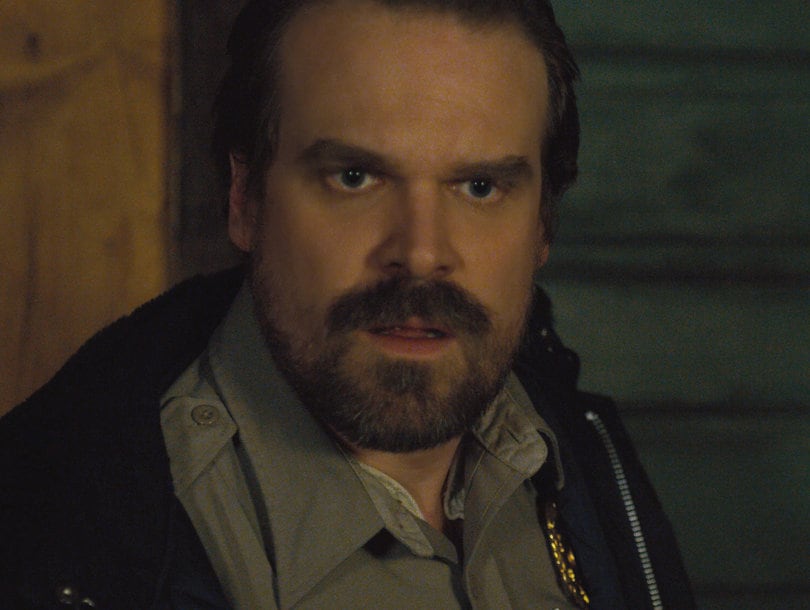 The actor opens up about battling mental illness and being diagnosed as bipolar in a candid interview.
David Harbour spoke for the first time publicly about his struggle with mental illness during an appearance on Marc Maron's WTF podcast on Monday.
The Stranger Things star revealed he was diagnosed with bipolar disorder when he was 25 years old following a manic episode which saw him institutionalized in a mental asylum.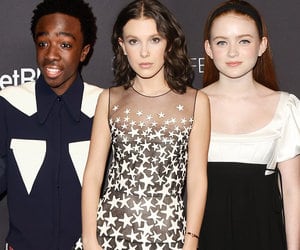 Everything We Know About 'Stranger Things' Season 3, So Far
View Story

Harbour, 43, spoke candidly about living with mental illness, addiction, and how he manages his bipolar disorder with medication, cheeseburgers, and cigarettes.
Maron, who shot to national notoriety for interviewing President Obama in his garage, talked with the actor about alcohol addiction — Harbour has been in 12 Step programs since his early 20s — when the conversation turned to mystical Christianity.
Harbour then revealed his early preoccupation with spirituality was in fact linked to his illness.
"Here's the interesting thing — something I've never truly spoken about publicly," the actor said. "I was actually into this Catholicism thing … and I was sober for like a year and a half, I was 25, and I actually did have a manic episode. I was diagnosed as bipolar."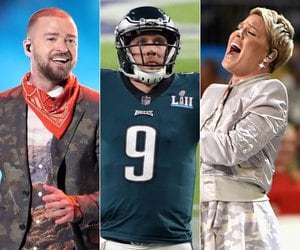 16 Times Twitter Freaked Out on Super Bowl Sunday
View Story

"I really had like a bit of a break where I thought I was in connection with God," Harbour continued. "[But] I wasn't really in connection to [God]."
"It was like I had all the answers suddenly," he admitted.
Marc then asked him if he was taking drugs at the time.
"No. But the interesting thing about it was that I realized I don't really need them," Harbour said. "That I have a capacity to see 'the elves' in the corners of the room if I really allow myself to go there. Yeah so I was actually — by my parents — taken into a mental asylum."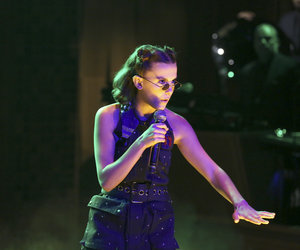 Millie Bobby Brown Spits Out Epic 'Stranger Things' Recap Rap
View Story

"I have one thing to say about the mental asylum," he continued. "I've romanticized two things in my life and both have fallen short. One is being in a mental asylum. Really not as fun as you think it is. No, but you do have a romantic idea of it – [like] 'you're a genius' — and it just ends up being sad and smells like shit. And the other thing was boating. I just recently went out on a ship in open water and I'd read 'Moby Dick' a million times and it really is not as sexy. It's very similar to the mental asylum experience."
Harbour went on to add: "And then I was diagnosed bipolar. And that's actually when the drugs came in. I've been medicated bipolar for a long time. And I've had problems going on and off. I've had a struggle. Going on and off the medications."
"Because you miss the mania?" Marc asked.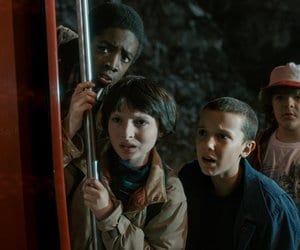 'Stranger Things' Transforms Into the '80s Sitcom It Was Always Meant to Be
View Story

"Yeah or you think that you're not the artist that you could be," the actor, who plays Sheriff Hopper on the Netflix show, admitted. "You think you're not digging as deep as you could be."
Harbour went on to explain: "The funny thing about my brain is every time I've had an episode like that it's coupled with spirituality. Generally, people are like 'I need to meditate more' or 'I need to get into yoga.'
"And I need to like eat a cheeseburger and just like smoke cigarettes and hang out. Because like the minute I get close to that – what I consider a flame – of like 'the answers' and the mysticism, and I'm like 'completely present,' it's like I'm out of my mind. So if I write the self-help book it's going to be like 'sit on the couch and play some video games.'"
"You let your mind go you're like a few days shy of walking down the street wearing robes," Marc joked.
"No joke," Harbour confirmed. "Like 'Come join me!'"
David Harbour will next play Hellboy in a Neill Marshall reboot set to hit theaters in 2019.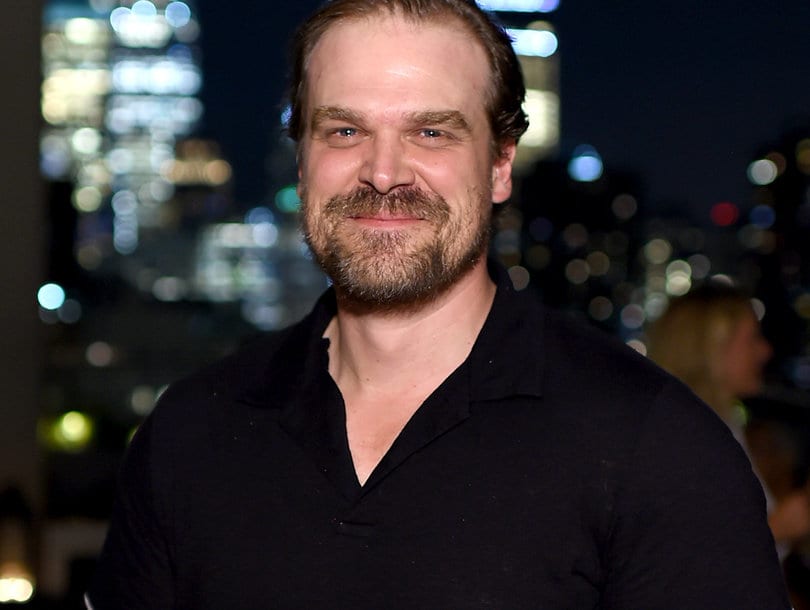 View Photos
Instagram/Hellboy
'Stranger Things' Star David Harbour Looks Nothing Like This In 'Hellboy' Photo