Stormy Daniels Slams Ex-Lawyer as a 'Puppet' for Trump & Michael Cohen
June 6, 2018
Breaking News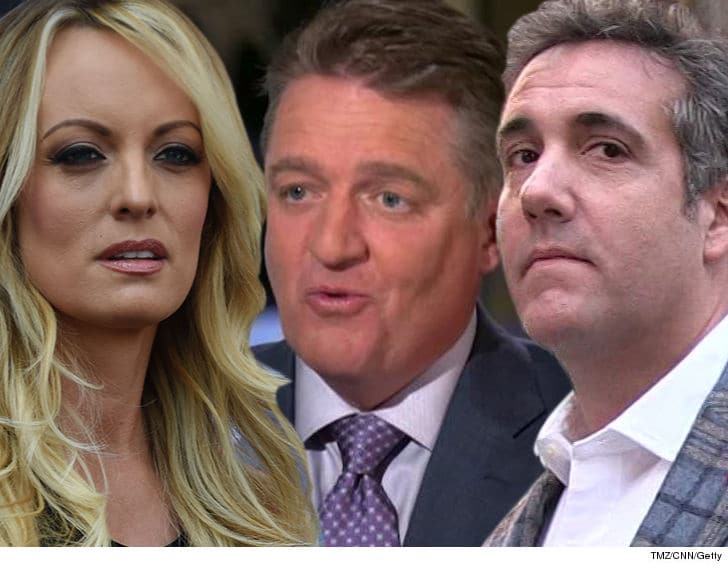 Stormy Daniels just sued her former attorney … claiming he was in cahoots with President Trump's personal attorney, Michael Cohen, to get her to falsely deny she had an affair with Trump.
Stormy — real name Stephanie Clifford — filed docs Wednesday claiming Keith Davidson colluded with Cohen and hatched a plan to get her on Sean Hannity's show back in January.
The suit attached a series of texts Stormy says back her claims. In docs, obtained by TMZ, Cohen texted Davidson, "I have her tentatively scheduled for Hannity tonight." But, a few hours later … Cohen texted Davidson, "The wise men all believe the story is dying and don't think it's smart for her to do any interviews." Davidson, according to docs, replied, "100%" … with Cohen replying, "Thanks pal."
Stormy claims "wise men" is in reference to Trump, essentially alleging he knew Davidson and Cohen were communicating all along. Stormy also claims Davidson broke attorney-client privilege when he tipped off Cohen that she was about to get a new lawyer, Michael Avenatti, and announce in court she had an affair with Trump but signed an agreement to keep quiet about it in exchange for $130,000.
The suit alleges, "Mr. Davidson abdicated his role as an advocate and fiduciary of his client Ms. Clifford and instead elected to be a puppet for Mr. Cohen and Mr. Trump in order to advance their interests at the expense of Ms. Clifford."
Trump denies the affair.