Stephen Colbert Contemplates Donald Trump's Presidential Pardon Paperwork List
June 7, 2018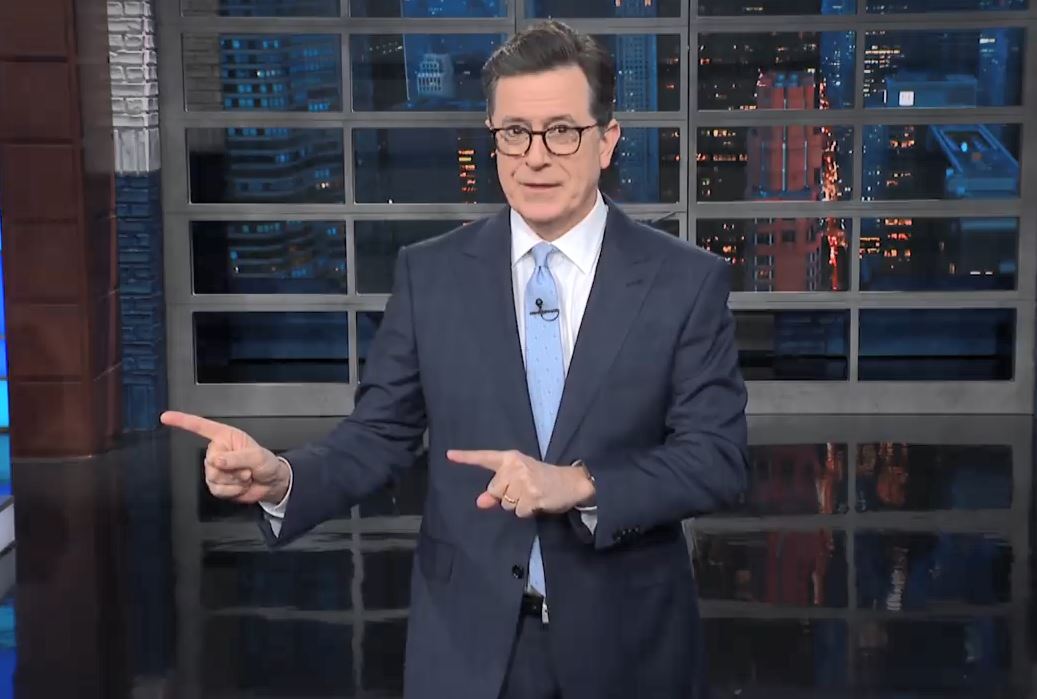 Stephen Colbert Contemplates Donald Trump's Presidential Pardon Paperwork List
Stephen Colbert probed President Donald Trump's obsession with presidential pardons, on the day Trump granted Kim Kardashian's wish, commuting the life sentence of Alice Marie Johnson, while starting pardon paperwork on at least 30 other individuals.
Related
Samantha Bee Apologizes Defiantly For Last Week's First-Daughter Slur On 'Full Frontal'
Colbert prepared his Presumed POTUS Pardon Paperwork List:
-Mike Tyson
-Charlie Sheen
-Hot Mugshot Convict
-The Noid
-Hannibal Lecter
-Fred Flintstone
"Take that, Obama! Now you murdered an innocent man!" Colbert snarked.
According to one White House official, Trump is obsessed with pardons, describing them as the president's new fave thing to talk about, Colbert explained.
"Replacing his former favorite thing: 'Don't you think my daughter is hot?'" he concluded.
TONIGHT! Trump throws a presidential pardon-palooza and all your favorite felons are invited. #LSSC pic.twitter.com/Qm8RfXJd28

— The Late Show (@colbertlateshow) June 7, 2018