Stars React To Kate Spade's Tragic Death Of Apparent Suicide At 55
June 5, 2018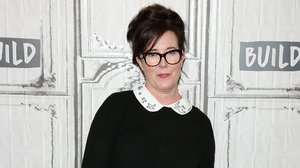 Stars React To Kate Spade's Tragic Death Of Apparent Suicide At 55
Kate Spade was found dead in her New York City apartment, the NYPD confirmed to Access on Tuesday. The iconic fashion designer was only 55 years old.
Kate died of apparent suicide. According to the AP, her housekeeper found her hanging in her Park Avenue apartment and she had left a note.
"Today at approximately 10:20am police responded to a call of an unconscious person at 850 Park Avenue. Upon arrival officers discovered a 55 year old female unconscious and unresponsive. EMS responded and pronounced female deceased at approximately 10:26am.The deceased has been identified as last name Brosnahan, first name Katherine," NYPD told Access.
She is survived by her husband Andy Spade and her 13-year-old daughter Frances Beatrix Spade.
Celebrity tributes poured in for the renowned fashion designer on social media.
Check them all out below.