Shawn Mendes Cringes Through A Supercut Of His Voice Cracking Onstage: Watch
June 6, 2018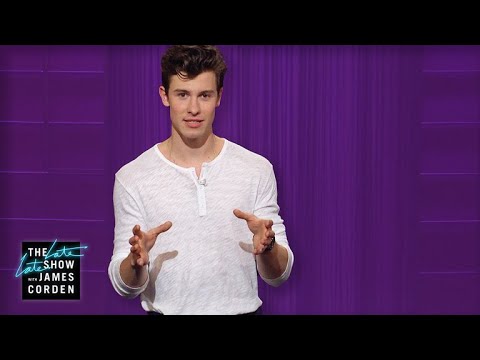 All this week, Shawn Mendes is hanging out on The Late Late Show with James Corden as part of a previously announced residency — the same kind Harry Styles did in 2017. And since they got their "Carpool Karaoke" segment out of the way on Monday, it was anybody's guess as to what Mendes would do next.
On Tuesday (June 5), he did the next most logical thing as the co-host of a late-night talk show: Mendes delivered the monologue, which was naturally rebranded the Shawnologue. Nothing like one of the biggest 19-year-old pop stars on the planet cracking some quick jokes about Scott Pruitt's exorbitant spending.
Corden's reservations about fully handing his show over were understandable, and a little later, as payback, he revealed something downright villainous — a supercut of Mendes's voice cracking while singing, much to Shawn's absolute chagrin. Luckily, he got some nice support from fellow guests Lucy Liu and Mandy Patinkin. How wild is 2018?
Just like he brought "Nervous" on Monday, Mendes supplied yet another Shawn Mendes cut for Tuesday's show. This time, it was the eternally frisky and funky "Lost in Japan." Check that out below, falsetto and all.