Serena Williams: Maria Sharapova's book 'was 100 percent hearsay'
June 3, 2018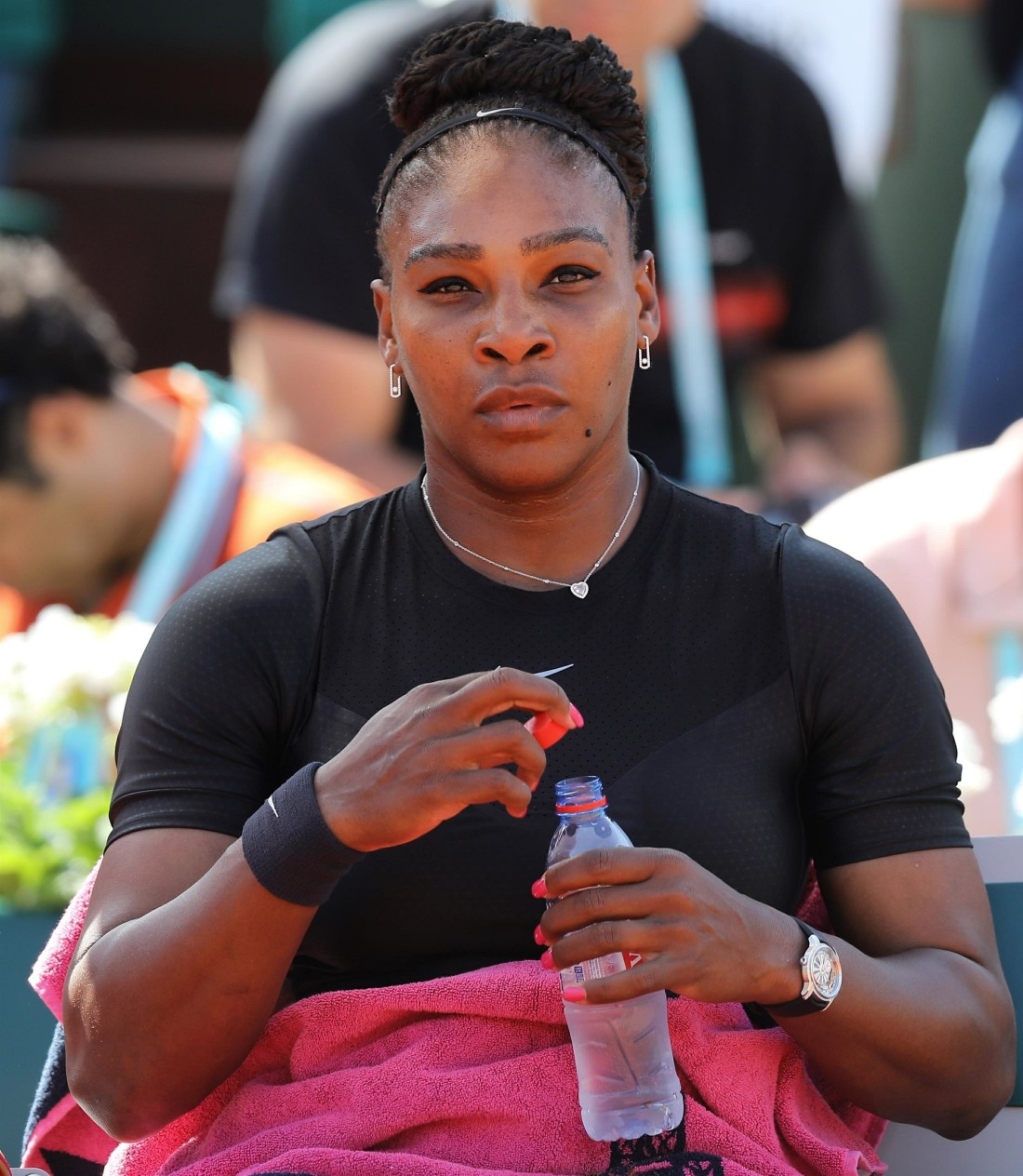 Maria Sharapova played an early-day match on Saturday in Paris, against a top-10 opponent in Karolina Pliskova. Sharapova brought the hammer down, although Pliskova just seemed to be having a bad day in general too. Basically, Sharapova got a relatively "easy" win and she's on the fourth round. Hours later, Serena Williams played her Round 3 match on the second-biggest court at Roland Garros. Serena also put the hammer down on her opponent, a German named Julia Görges. If there's one thing I missed most about Serena's maternity leave, it was her ability to make her opponents look like they're about to poop themselves when she lets out one of her primal screams. So Serena is on to the fourth round as well. And that's where Serena and Maria will meet up: R4 of the French Open, in what will be one of the biggest matches (if not the biggest) of the tournament. The match is on Monday.
Literally, as soon as Serena started dominating Görges, the commentators started talking about how exciting it would be to see Serena and Maria play again. The hype machine was already at work to rebuild this "rivalry," especially considering it's been two and a half years since they've even played (Serena beat Maria at the Australia Open in 2016, and after that tournament, Maria tested positive for a PED). Keep in mind, Serena has beaten Maria 18 times in a row – 18 wins in a row over nearly 14 years. Maria hasn't beaten Serena since 2004. But sure, it's a "rivalry." Many Sharapova fans think this match might finally be Maria's one chance to beat Serena in 14 years, because Serena obviously just had a baby last year and the French Open is Serena's first clay-court tournament of the year. Meanwhile, Sharapova returned from her doping ban in April 2017 and her comeback consisted of pretty middling results for a solid year. As it turns out, it seems more and more like the meldonium was enhancing her performance, right?
As I said, the hype machine was going crazy all day Saturday. When Serena went into her press conference after her victory, she was asked almost exclusively about Sharapova. Keep in mind, this is also the first time Serena has spoken about Maria in a few years too. Serena never commented publicly on Maria's book, released last year, which featured some sort of crazy/stalker-type stories about Serena, in between using shady dog-whistles and racially charged language to describe Serena, not to mention Sharapova painting herself as a victim of Big Bad Mean Serena who once called her a "little bitch," something Maria claimed she heard from a second source. So what did Serena have to say about all of this? LOL, a lot.
Serena on Maria's book: "I think the book was 100 percent hearsay, at least all the stuff I read and the quotes that I read, which was a little bit disappointing."

On Maria's claims that Serena sobbed & wailed after Maria beat her at Wimbledon in 2004: "I have cried in the locker room many times after a loss, and that's what I have seen a lot of people do. I think it's normal. It's a Wimbledon final, you know. So it's just, like, I think it would be more shocking if I wasn't in tears…I think what happens there [in the locker room] should definitely maybe stay there and not necessarily talk about it in a not-so-positive way in a book.

Serena on how Maria's book featured a lot of stories about Serena: "The book was a lot about me. I was surprised about that, to be honest. You know, I was, like, 'oh, okay. I didn't expect to be reading a book about me, that wasn't necessarily true'."

On how Maria came across like a stalker: "I didn't know she looked up to me that much or was so involved in my career. I don't have any negative feelings towards her, which again, was a little disappointing to see in that hearsay book. Especially having a daughter, I feel like negativity is taught. One of the things I always say, I feel like women, especially, should bring each other up. You know, a lot of people always assume that I feel a different way and it's not true. You know, if anything, I feel like we should encourage each other, and the success of one female should be the inspiration to another, and I have said that a thousand times."

Serena on what she thinks of her chances against Sharapova on Monday: "Quite frankly, she's probably a favourite in this match, for sure. She's been playing for over a year now. I just started. So I'm just really trying to get my bearings and trying to feel out where I am and see where I can go."
While Serena and Maria's rivalry is barely existent on the court, we all know that the "rivalry" exists on many different planes. Of course it's not just about what happens on the tennis court. It's about the clash of personalities, the personal stories of each player, the money, their races, and a lot more. I'm not one of those people who thought women's tennis was boring without Serena's domination, but the renewal of this rivalry is actually making me a little bit giddy. Serena was just WAITING for this press conference to GO IN. And she did. And it's beautiful. What Serena is doing right now, you know what it is? She's f–king with Maria's head. Love it.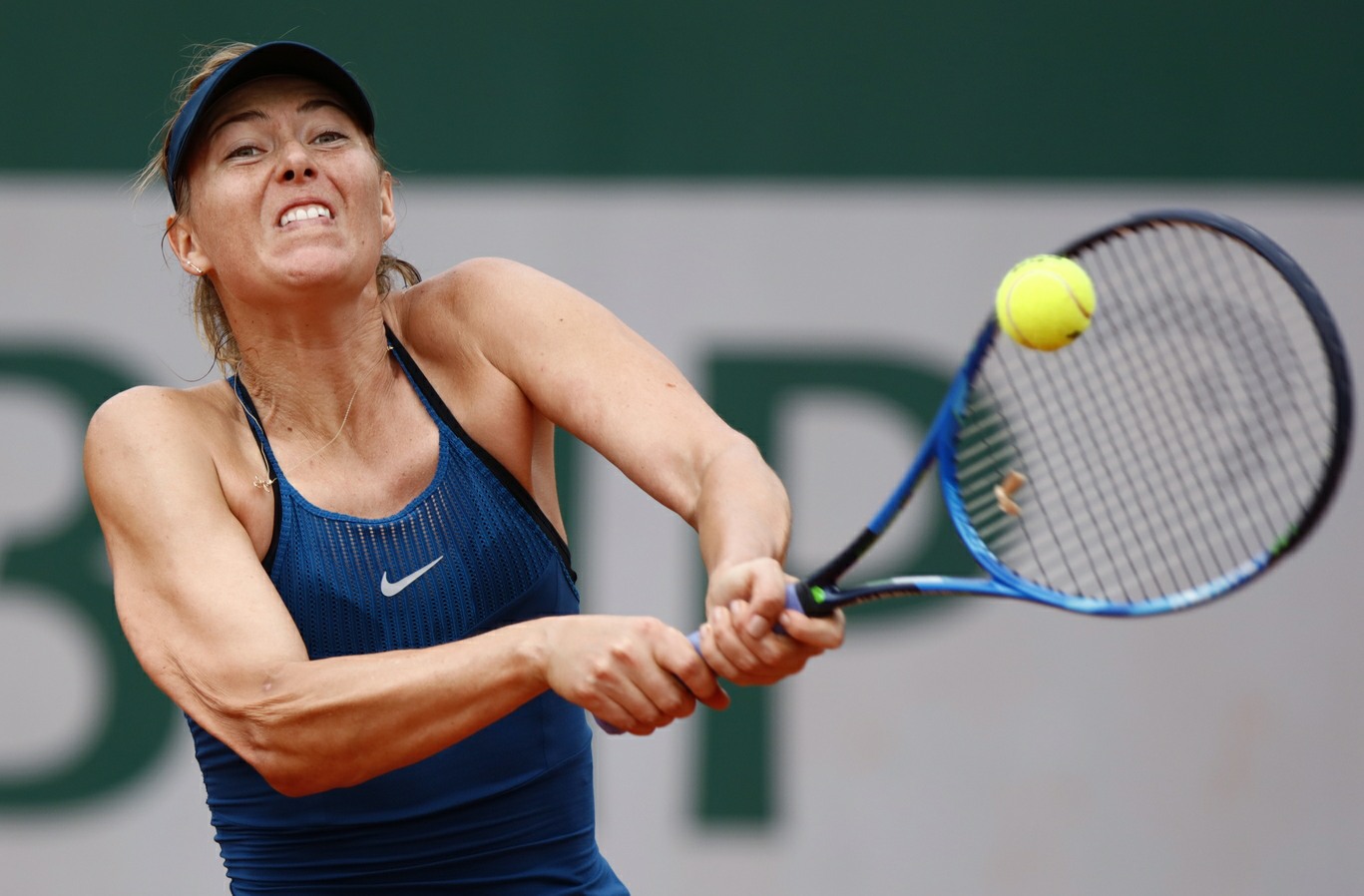 Photos courtesy of Pacific Coast News, Backgrid.