Selena Gomez 'Sick' Over Pics Of Justin Bieber With Other Girls: How Her Friends Help Her 'Stay Strong'
June 6, 2018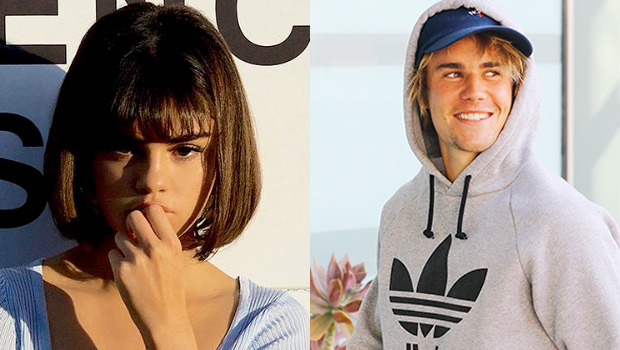 Selena Gomez 'Sick' Over Pics Of Justin Bieber With Other Girls: How Her Friends Help Her 'Stay Strong'
Selena Gomez is not feeling great about her ex Justin Bieber hanging out with other girls and flashing photos of the moments but her friends are helping her find ways to deal with her emotions.
Selena Gomez, 25, may no longer be with Justin Bieber, 24, but it doesn't means he's not affected when she sees pics of him hanging out with other girls! "Selena still gets very triggered by seeing pictures of Justin with other girls," a friend of Selena's EXCLUSIVELY told HollywoodLife. "Her emotions are so complicated when it comes to Justin, yes, she's choosing not to be with him but she still hates thinking about him with other girls, it literally makes her sick to her stomach. She will always love Justin, even though she knows the timing is not right and they should not be together, seeing him with his arms around other women stings. It tugs on her heart to know they can't be together and seeing him smiling with anyone else hurts." Aw! We hate to think of Selena feeling so upset!
Although it definitely can be tough seeing an ex with someone else, luckily, Selena has her friends to help her through it. "Her friends are hyper-vigilant when it comes to shielding Selena from things that might throw her off so they warned her about the pictures that just came out (of Justin in Turks & Caicos surrounded by girls) so she wouldn't have to see them. They filter the internet for her to protect her, it's incredibly sweet and she's really lucky to have such a caring tribe of girls looking out for her. They're a big part of the reason she's able to stay strong and not go running back to Justin. Sticking to her guns on this breakup is a daily struggle. She still has many moments where all she wants is to talk to Justin but so far she hasn't given in and she has her good friends to thank for that."
In addition to trying to stay focused and stay away from any Justin pics that might make her upset, Selena's been working hard on her career. She just released a new music video for her new song "Back To You" which is rumored to be about Justin. It's great to see her healthy and taking back her power not only as a confident and strong woman but also as a talented singer, which we all know she is!