Sean Hannity "Curiously Silent" Over Team Trump Collusion Claims In New Stormy Daniels Suit, Lawyer Says
June 7, 2018
Sean Hannity "Curiously Silent" Over Team Trump Collusion Claims In New Stormy Daniels Suit, Lawyer Says
The ménage à trois between Donald Trump, Sean Hannity and the increasingly investigated Michael Cohen got stickier today thanks to Stormy Daniels.
Related
Donald Trump Grants Kim Kardashian Wish: Commutes Alice Johnson Sentence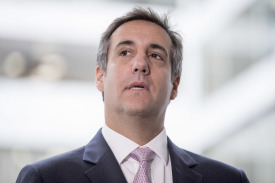 A new lawsuit from the porn star alleges the Fox News Channel host was in on a plan earlier this year by Trump's once close lawyer Cohen to have her untruthfully deny having had a fling with the then Apprentice host. "On information and belief Mr. Davidson and Mr. Cohen subsequently conversed on the telephone at which time Mr. Cohen hatched a plan to have Ms. Clifford appear on Mr. Sean Hannity's program to falsely deny the accuracy of the In Touch article," the $200,000 + seeking breach of fiduciary duty complaint filed Wednesday in LA Superior Court against Cohen and Daniels' former attorney Keith M. Davidson claims (read it here).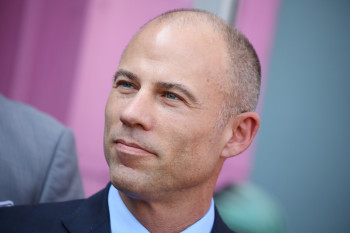 "Curiously silent, which is out of character for him," Daniels now lawyer Michael Avenatti told Deadline today of the FNC host's lack of response to his potential pivotal role in this aspect of the whole affair. A clear confidante of Trump's, a protesting Hannity was revealed in April to also be a client of Cohen's after investigators for Robert Mueller swooped in.
Reps for FNC did not respond to request for comment on their host's connection to these latest claims
Of course, this is now one of several lawsuits that Stormy AKA Stephanie Clifford and her very media friendly Avenatti have going against Team Trump. After initially denying it, both Clifford and Trump have come clean to different degrees about the less than one-nighter they had in 2006 and the $130,000 the actress was paid just before the 2016 election to basically keep quiet. Now caught in the leg hold trap of Special Counsel Robert Mueller's investigation of Trump, his White House bid and possible cover-ups in the first year of his Presidency, Cohen was the one who made sure Clifford got the cash.
Related'Roseanne' Cancellation Haunts ABC In Ill-Timed 'Emmy' Magazine Print Feature
He was also the one earlier this year who twisted the apparently malleable arm of Clifford's 2016 Beverly Hills based attorney Davidson to play for the other side. "Mr. Davidson's communications with Mr. Cohen were inconsistent with his obligations to Ms. Clifford, including his obligation to maintain client confidences and his duty of loyalty to Ms. Clifford," today's paperwork asserts. Avenatti also says that Davidson won't hand over any text messages or other correspondence post March 2 and has violated attorney-client privilege in his interactions with Cohen.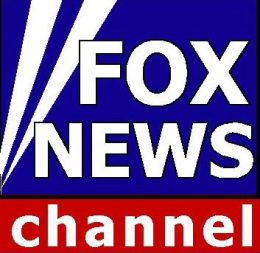 "As alleged herein, in or about January of 2018, Defendants discussed and attempted to arrange at least one media appearance on Mr. Hannity's Fox News show, the purpose of which was not to allow Ms. Clifford to truthfully tell her story, but for her appearance to benefit Mr. Trump by controlling the media coverage resulting from an InTouch magazine article that had just been released," today's complaint said.
The filing also contains extensive text messages between Cohen and Davidson from January 17 where the former is hot and heavy to get Stormy on with Sean, which he has "tentatively scheduled."
With a cameo by FLOTUS Melania Trump among others, Cohen later told his "pal" Davidson that "the wise men all believe the story is dying and don't think it's smart for her to do any interviews." Whether those "wise men" included President Trump himself, who has been seemingly directly involved with various salvos in various other scandals, is unclear, kinda of.
A spokesperson for the once bar suspended for misconduct Davidson called the new legal action "outrageously frivolous" and a "desperate attempt" by Avenatti and Clifford.
Not sure if that's where the desperation seems to be if today's allegations turns out to be true.