Salt & Pepa, Bell Biv Devoe, Brandy & Tony! Toni! Tone! Bring 90s Vibe To Apollo Spring Gala
June 6, 2018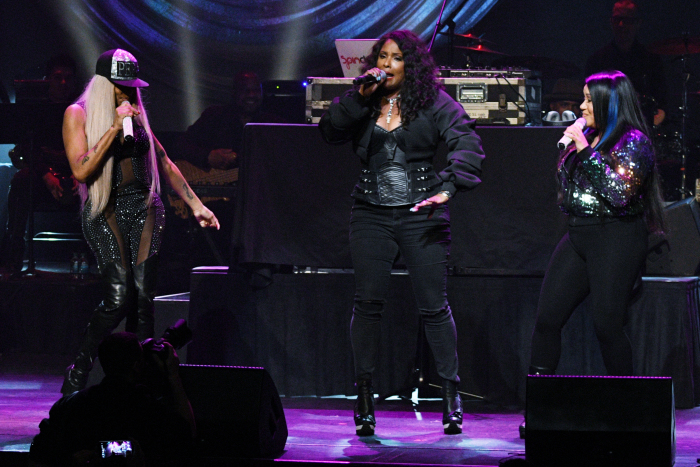 Salt-N-Pepa
Courtesy of Apollo Theater
Event Raised More Than $2 Million For Iconic Harlem Theater
It was the 90s again at the Apollo Theater in Harlem, where legends from the era graced its stage as part of the theater's annual Spring Gala.
Tony! Toni! Tone! kicked the evening off with a four-song set of their hits, including "Anniversary" and "It Feels Good." Next up was a surprise performance from Brandy, who paid tribute to Whitney Houston in her performance in front of an audience that included New England Patriots owner Robert Kraft, LL Cool J and Harlem fashion icon Dapper Dan.
Salt & Pepa had the crowd on its feet during their energetic performance of "Push It," and Bell Big DeVoe closed the show with "Do Me Baby," "When Will I See You Smile Again?" and "Poison."
Sirius XM host Sway Calloway also presented Sirius XM with the Apollo Corporate Leadership Award.
The gala and concert raised more than $2 million for Apollo's programs and services.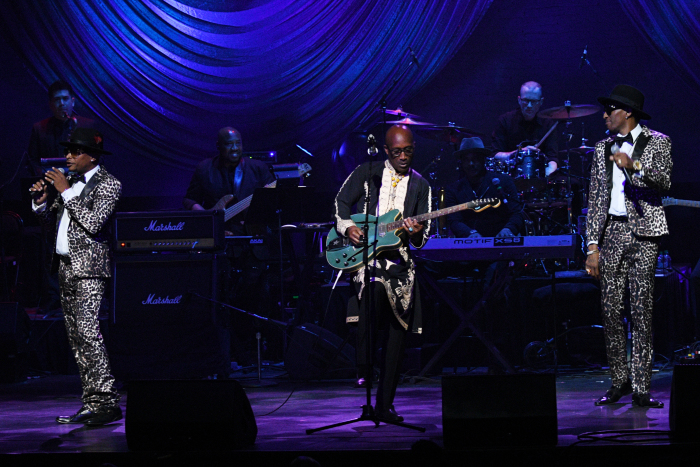 Tony! Toni! TonŽe! Courtesy of Apollo Theater
Apollo CEO Jonelle Procope said since the theater's founding in 1934, it has served as a platform for artists to share their message.
"From the very beginning, 84 years ago, the Apollo provided a platform for which artists such as Billie Holiday, Harry Belafonte, James Brown and Prince, address the political and social issues of their time," Procope said, "and projected their voices nationally. And we continue to play this role today, as a creative and dynamic nexus of culture, race and society."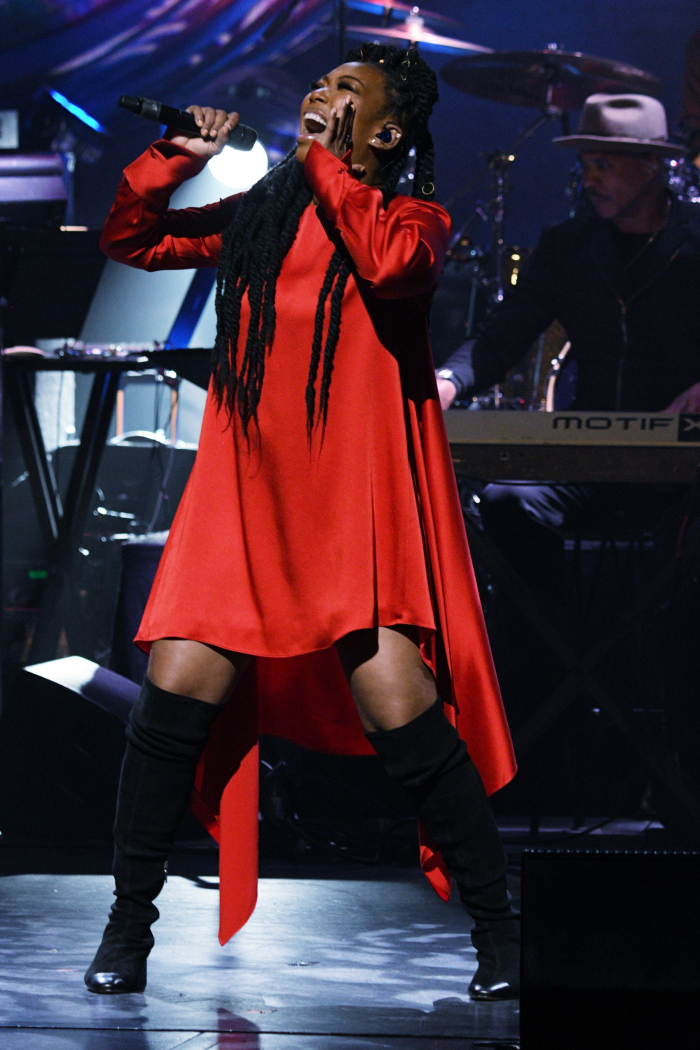 Brandy
Courtesy of Apollo Theater
After the concert, guests attended a glittering after party in a tent erected on 125th Street, where DJ D-Nice played more throwback tunes while acrobats twirled from the ceiling and a youth marching band performed outside.
Hit the flip for more pics from the Apollo Spring Gala: