Royal Wedding Fashion We're Still Swooning Over
May 23, 2018
Meghan Markle, the stunning American actress you might have seen in Suits or maybe way back when she was a suitcase girl on Deal or No Deal, married everyone's favorite ginger royal, Prince Harry. This union was extremely significant for a laundry list of reasons. First of all, Meghan is American and she married into the British Royal Family, ya'll! That's huge. Secondly, Megan is a divorcé and biracial. To put it into perspective, the last time a British royal wanted to marry an American divorcé, he had to abdicate the throne and his lady never received the title of Her Royal Highness. So basically, Meghan is the spiciest thing to hit Kensington Palace… ever.
Now that she and Harry are officially His and Her Royal Highnesses, the Duke and Duchess of Sussex, we can all sit back, relax, and just absorb all the fashion choices we saw. Usually, on such a star-studded occasion, we're used to seeing fashion risks and lots of skin. For this proper royal affair, everyone kept it 100 with modest gowns and plenty of fancy little hats.
Amal & George Clooney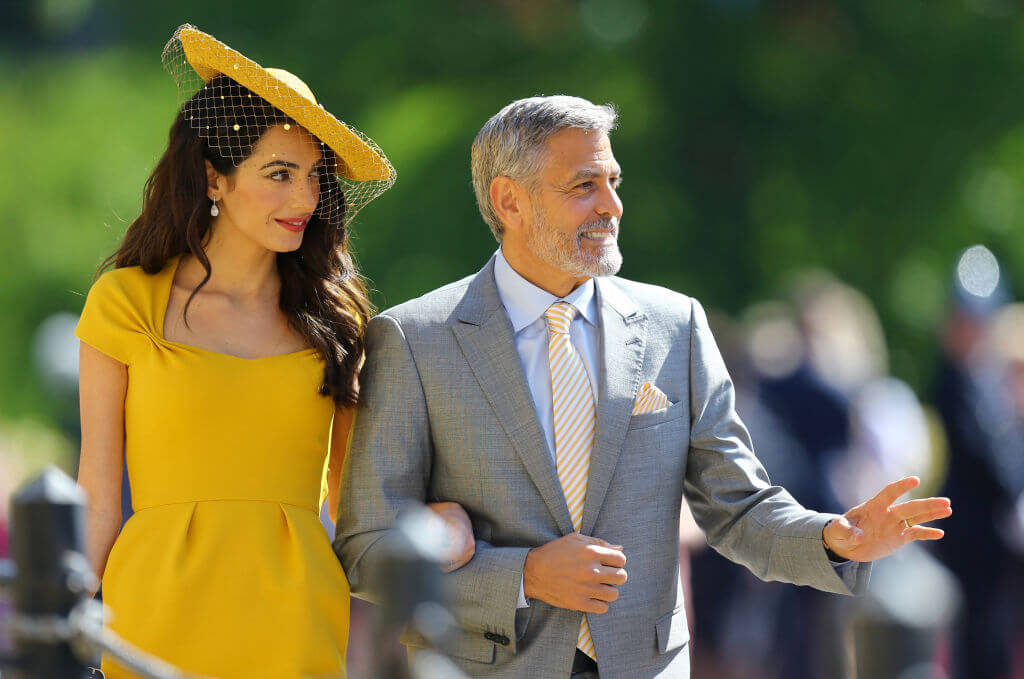 Photo by Gareth Fuller – WPA Pool/Getty Images
Let's kick things off with a true power couple – The Clooney's! Their arrival at the Royal Wedding was a true treat. Amal, the human rights lawyer with Hollywood-caliber style, looked positively glamorous in her bright, mustard yellow dress and matching hat. The design, by Stella McCartney naturally, was eye-catching and form-fitting while staying modest.
Also, let's give props to her for wearing a power color! In a sea of floral prints, blush dresses, and pastels, Amal had heads turning! And snaps to George Clooney for wearing a suit with a tie and pocket square that complimented his fierce bride's look.
PREV
See All Slides
NEXTOriginal Article