Rita Ora Is Surrounded By Clones And A Cardi B Hologram In 'Girls' Video
June 6, 2018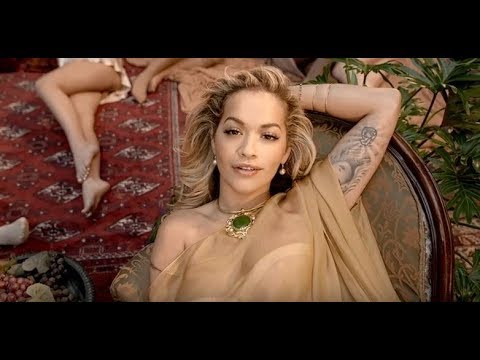 Rita Ora's "Girls" has been a controversial sandwich smeared with a helping of fury and a side of numerous apologies. Many music fans and singers had a problem with the Charli XCX-, Bebe Rexha-, and Cardi B- featuring track and how it presented queer love. Therefore, the Helmi-directed music video was entering a contentious landscape where any visual would be heavily scrutinized.
The video for "Girls" is a muted affair, which finds Ora on an Amazonian type island surrounded by women who resemble the pop star. As Rita sings, the women dressed in nude-colored lingerie and sporting Ora's characteristic brunette and blonde hair, lounge around her. It isn't until Rita's co-stars arrive that the visual dips into the surreal. Charli XCX roams around a pitch-black jungle, Rexha is trapped in a funhouse mirror, and Cardi is a rapping hologram in a futuristic landscape.
It is unclear if the "Girls" video will reignite the ill will towards the song. In early May, Hayley Kiyoko criticized its "dangerous message," calling it "downright tone-deaf," while Kehlani deemed it "awkward." Soon, Rita Ora revealed she had had romantic relationships with women in the past. Other featured artists like Cardi apologized, saying she had no "bad intentions" when creating the song, and Charli XCX said she wanted to "learn from this situation" in an interview with Rolling Stone.
You can watch the full "Girls" clip above.