Mindy Kaling's 'Ellen' Interview Turns Into a Live Group Text Thread With 'Ocean's 8' Stars
June 4, 2018
Mindy Kaling's 'Ellen' Interview Turns Into a Live Group Text Thread With 'Ocean's 8' Stars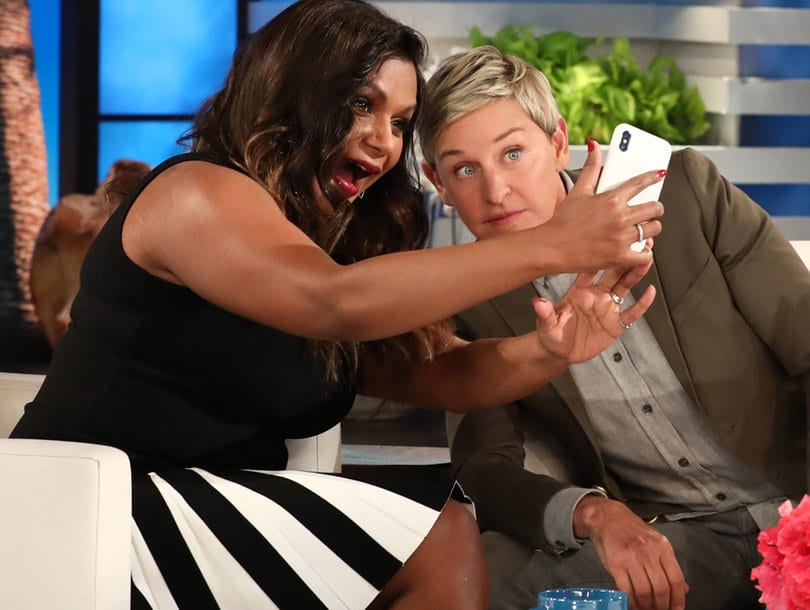 The actress also talks about how her "fussy" baby reacted when she stepped into Oprah Winfrey's house.
Mindy Kaling may be living all of our best lives right now. First she befriended Oprah Winfrey and Reese Witherspoon while working on "A Wrinkle in Time," and now she's got a very active group text thread with the all-star "Ocean's 8" cast, and proved how tight they are on "The Ellen DeGeneres Show" Monday.
Never mind that they were in the middle of an interview on television, Mindy had the likes of Rihanna, Anne Hathaway, Cate Blanchett, Sarah Paulson, Awkwafina and Sandra Bullock on the hook and Ellen wanted to hear from them, too.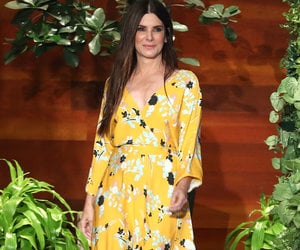 Ellen DeGeneres Grills Sandra Bullock on Penis Facials and That One Time She Had Her Stomach Pumped
View Story

"I want you to text and let them know you're here with me and see who gets back with you and what they say," Ellen told Mindy.
"OK, I'm just doing it," Mindy marveled at herself as she typed. "Whatever you want me to do, I will."
A little later in the segment, Ellen had Mindy check up on the conversation where her hopes were immediately dashed to find out that Rihanna had not chimed in. Akwafina had, though, with an "OMFG," while Paulson sent back some of Ellen's custom emojis.
Mindy had suggested Ellen could join them for "Ocean's 9," but Hathaway shot that down. "Wait, not Oprah?" she sent back.
Ouch!
It is possible, though, as Mindy and Oprah have remained friends since "Wrinkle." Kaling shared her fears when she brought her newborn baby to Oprah's house a few months back. "Am I going to be the person who brings a screaming baby into Oprah's cathedral of beauty and art?" she said of her "fussy" baby that day.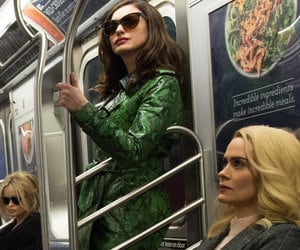 New 'Ocean's 8' Trailer Suggests There Is More to Anne Hathaway's Character Than Meets the Eye
View Story

"The minute we went in, I was like, 'Katherine, please, you have no idea how high the stakes are right now,'" Kaling recalled. "We walked in through the door and her eyes went wide and she stopped crying like she knew she was at Oprah's house."
Even infants know who Oprah is. You can check out that story, as well as Mindy's struggles to stop eating like a pregnant woman having cravings now that her baby is outside of her body, in the video below.
"Ocean's 8," starring Sandra Bullock, Cate Blanchett, Anne Hathaway, Mindy Kaling, Sarah Paulson, Awkwafina, Rihanna and Helena Bonham Carter hits theaters this Friday, June 8.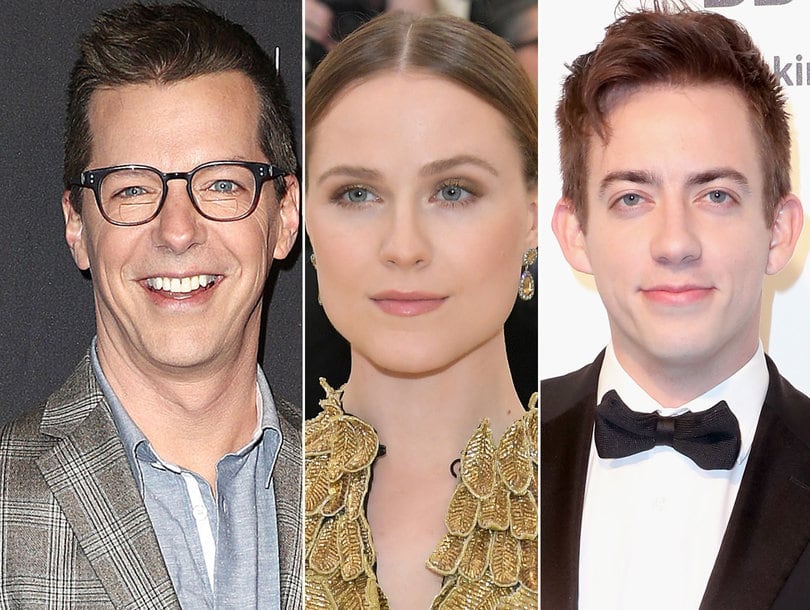 Getty/Twitter
How Hollywood Is Kicking Off LGBTQ Pride Month