Maxine Waters's Tweet About Trump and Roy Moore Is the Purest Definition of Savage
June 5, 2018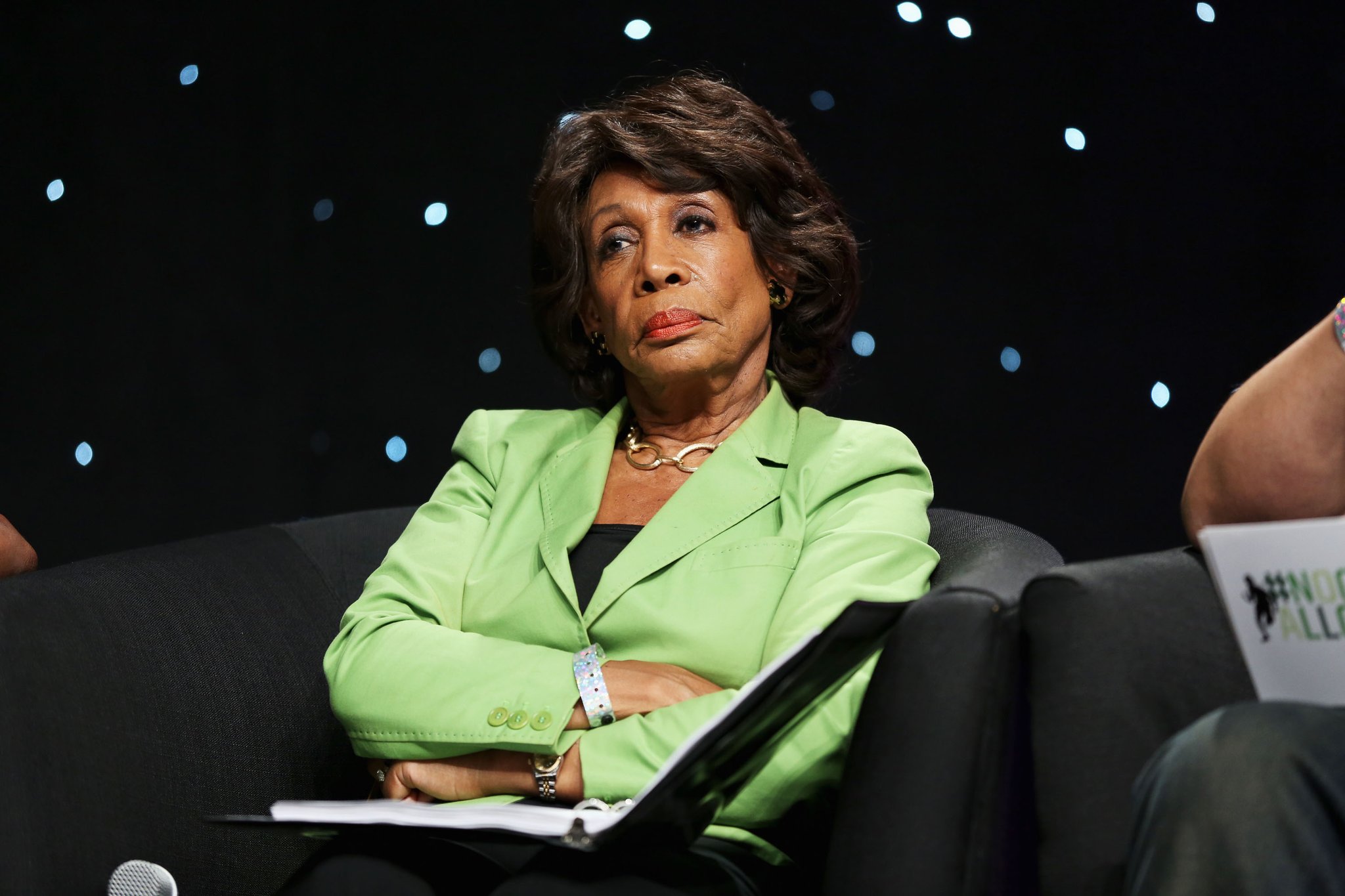 Time and time again, Rep. Maxine Waters has proved that she's sure as hell not afraid to candidly express her thoughts about controversial political figures, whether it be on social media, during television appearances, or at political events. You certainly don't want to be on the California congresswoman's bad side, and it looks like President Donald Trump has officially sealed the No. 1 spot on her sh*t list, with Roy Moore coming in a close second place.
When Moore lost the Alabama Senate race to Democrat Doug Jones on Dec. 12 — a historic and notable moment for the deeply red state — Waters couldn't resist tossing in her two cents on the election results. She immediately fired off an epic (and, yes, rather savage) tweet aimed at Trump, who adamantly pleaded for votes in Moore's favor during the Alabama Senate race.
43434697
How many diet cokes did Trump consume while he gulped and waited for the defeat of his pedophile candidate?? #swishswish
— Maxine Waters (@RepMaxineWaters) December 13, 2017
The tweet digs at Trump's alarming Diet Coke addiction (ICYMI, the POTUS reportedly tosses back a whopping dozen cans of the beverage each day) while also referencing Moore's recent onslaught of sexual assault allegations. And can we please just discuss her hysterical hashtag choice? All we have to say is LOL. This woman has truly solidified her title as the ultimate Queen of Sass.
Needless to say, people are absolutely living for her shade-throwing abilities, which some may compare to that of a freakin' full-grown oak tree.
Aunt Maxine U CRAZY! Love you! Keep fighting for us!
— Alvin R. Gilchrist (@makeitwrite1128) December 13, 2017
DRAG THEM AUNT MAXINE pic.twitter.com/88bIqGOeJd
— DeMarko Gage 🙂 (@DeMarko_Gage) December 13, 2017
#petty + #shade = perfection! lol
— RealTalk WithFelicia (@rtwfelicia) December 13, 2017
I was waiting on Aunt Maxine to drag Trump and whoever works with him pic.twitter.com/rL7V6qMEIY
— DeMarko Gage 🙂 (@DeMarko_Gage) December 13, 2017
LMAO REP MAXINE COMING IN HOT
— Juan Aguas (@JuanAguas) December 13, 2017
Dear Auntie Maxine, please run in 2020!
-America 😩😩 pic.twitter.com/a94pvrXrYV
— Jon Pierre (@Mr_Repertoire) December 13, 2017