Lionel Richie 'Frustrated & Angry' That Sofia Is Staying With Scott Disick: His 'Fears Have Come True'
June 7, 2018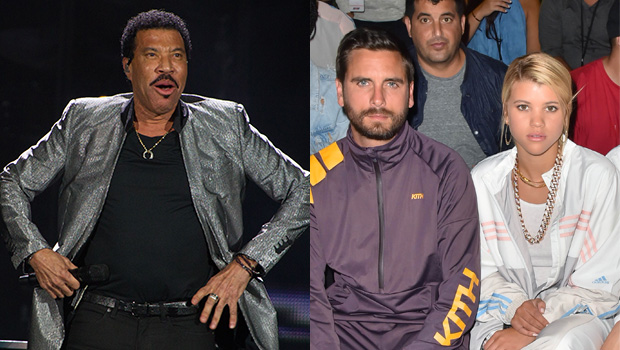 Lionel Richie 'Frustrated & Angry' That Sofia Is Staying With Scott Disick: His 'Fears Have Come True'
Lionel Richie is heartbroken that daughter Sofia is still with Scott Disick despite alleged cheating reports. We've got EXCLUSIVE details on how he was hoping she would finally dump him.
Lionel Richie has never been a fan of his 19-year-old daughter Sofia's romance with 35-year-old father of three Scott Disick. The 68-year-old music legend was given hope that things might be over after Scott was spotted solo in Wyoming at Kanye West's listening party on May 31 cozied up to a mystery blonde. Rumors then went into overdrive that he and Sofia were through. They've since told the world that there was never a breakup and they are still solid, leaving Lionel devastated. "Poor Lionel is sick over this, all he wants to do is protect his little girl and there's nothing he can do. He was hoping this would be the end of things for Sofia and Scott, she told him she was going to dump the guy," a source close to Sofia tells HollywoodLife.com EXCLUSIVELY.
"But Lionel was afraid Scott would talk his way back into Sofia's heart and his fears have come true. He's frustrated and angry but what can he do. Sofia is a grown up, he can't force her to stay away from Scott. Lionel isn't happy about it but he's got no choice but to be supportive of Sofia and Scott right now because that is what she wants," our insider adds.
The "Hello" singer initially dismissed his daughter as going through a "phase" when it came to dating the reality TV bad boy. The pair officially started dating in Sept. of 2017 and against all odds — and a 16-year age difference — they're still together. After his solo trip to Wyoming, breakup rumors between the two went into overdrive, but The Lord put them to rest on June 4, writing "We had no idea we even broke up but thanks for thinking of us" on his Instagram Live story while screengrabbing a TMZ article that read "Sofia Richie & Scott Disick Still Together." The next day Sofia posted an Instagram pic of the two putting on a massive PDA show on a private plane. Yep, they're solid!