Lauren And Ashley Wirkus Confirm Exit From Summer House
June 6, 2018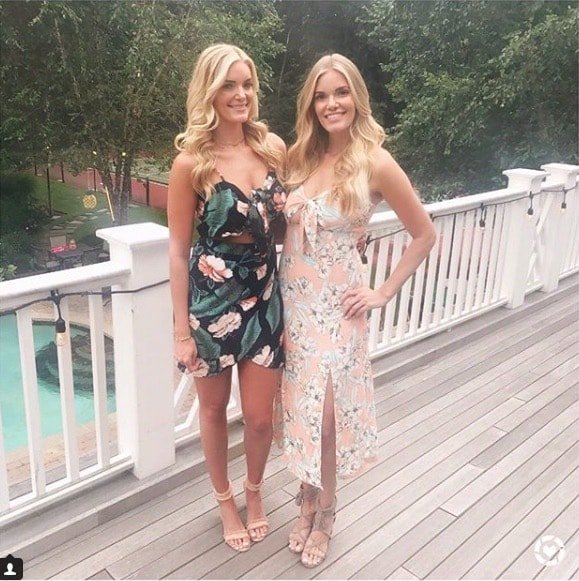 After rumors of a Summer House casting shakeup that would see a majority of the originals out for season 3, Lauren and Ashley Wirkus have confirmed that they're moving on from the show.
"Much has been speculated about the Summer House cast over the last few days. Regretfully, we can confirm that we will not be full-time cast members for the third season. We depart Summer House with nothing but good wishes to those at Bravo, and to the cast and crew for helping to create life-lasting memories over the last two years," a statement released by Lauren and Ashley explains.
Along with twins, other original Stephen McGee, will not return. Also out are last season's new additions Amit Neuman and Danielle Olivera, who never gained much traction with viewers. It's not surprising, given his issues with drama-magnet Carl Radke that Stephen got the ax. He's also very close with Lauren and Ashley.
Carl, along with Kyle Cooke and Lindsay Hubbard will be back next season. Kyle's girlfriend Amanda Batula will also be included.
"Although our time on Summer House is over, the Wirkus Circus is not," the Lauren and Ashley's statement to Us Weekly continued. "We're currently in active discussions about the future and can assure everyone that exciting things are on the horizon for our 2018 summer and beyond!" It was time for them to go – we couldn't take anymore Lauren and Carl back and forth, but Ashley is living in California with her husband.
Season 3 already faces hassle from Hamptons residents, who yet again, do not want the show filming on their shores. Bravo is currently filming while actively casting for sexy, 20-somethings connected with the existing housemates. I expect at least one friend of Amanda's will be in the house, along with someone else Carl once had a fling with – or someone Kyle once dated!
A source revealed that "no one is a leaving on bad terms" and we can expect cameos from all the departing castmates in the new season. Frankly, I'd be glad to be gone from that hot mess or Kyle and Carl. UGH.
Season three is expected to premiere in the fall.
Stephen & Stassi Schroeder Talk Being A Reality TV Villain & The Necessity Of Stirring The Pot
TELL US – ARE YOU SAD LAUREN & ASHLEY WON'T BE BACK, OR WAS IT THE RIGHT DECISION?
[Photo Credit: Instagram]