Lady Gaga Will Give You Full-Body Chills In First A Star Is Born Trailer
June 6, 2018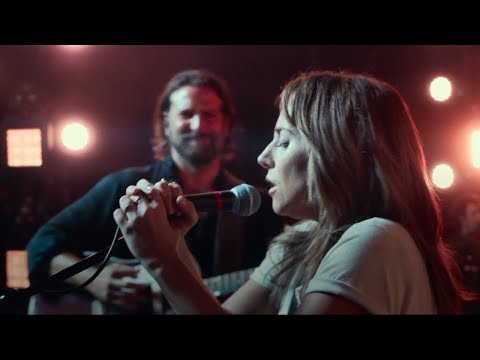 Fans have been clamoring for a look at Bradley Cooper's A Star Is Born remake since the project was announced in 2015. But it wasn't until Lady Gaga boarded the star-making vehicle in 2016 that the anticipation really started to build. Following the film's glowing reception at CinemaCon in April, Warner Bros. has officially dropped the first trailer for what will surely be an awards contender this fall.
Watch Gaga and director-star Cooper brood, sing, and break our hearts in the intimate first footage from A Star Is Born:
A Star Is Born — a remake of a so-so remake of an outstanding remake — marks Cooper's directorial debut. He stars as a washed-up country star named Jackson Maine who is "on the brink of decline" when he meets Ally (Gaga), an unknown talent with star-making potential. The two begin a passionate love affair, which is all fine and good until Ally's career starts to eclipse Jackson's. As you can see from the trailer, that's when everything starts to unravel into a perfect storm of heartbreak and substance abuse.
It also gives us a taste of the sweeping original music Gaga composed for the film. The soundtrack also features collaborations with Mark Ronson (who she last teamed up with on Joanne) and additional writing from Lukas Nelson and Jason Isbell.
Oh, and that bit of singing at the top of the trailer? That was all Cooper. During an appearance at CinemaCon, Cooper revealed that Gaga not only brought her own grit and talent to the role of Ally, but she also forced him to sing all of his songs live — even in front of thousands of screaming fans at one of the biggest musical festivals in the world: Coachella.
A Star Is Born hits theaters on October 5.