Kim Zolciak Goes Brunette In New Video
June 6, 2018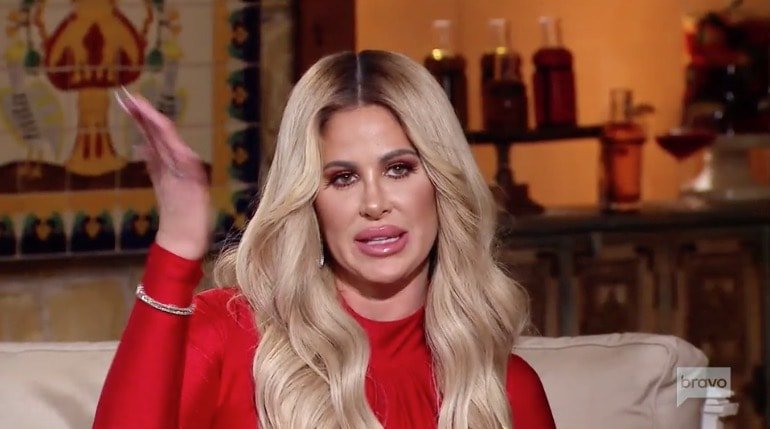 For the most part it isn't really "news" when a reality TV star changes up her hair. In fact, it's usually an expected occurrence. However, that's not exactly the case for Kim Zolciak who is infamous for her love of blonde wigs. She's never really deviated far from her signature look…. until now. And yes, this does not actually constitute "news," but at least it is a somewhat positive update about Kim- which is not common these days.
Kim shared a video of herself on Instagram rocking dark hair. In the caption she confessed she was "inspired by @kimkardashian to switch it up a little."
As tough as it is to be on Kim's side about pretty much anything these days, the brunette look does work for her. That seemed to be a wig she was wearing for the moment since all of Kim's subsequent posts featured blonde hair.
RELATED: NeNe Leakes Thinks Kim Zolciak Is Delusional; Cynthia Bailey Was Glad Kim Zolciak Walked Out Of The Real Housewives Of Atlanta Reunion
TELL US- WHAT DO YOU THINK OF KIM ZOLCIAK AS A BRUNETTE? SHOULD SHE STICK TO BLONDE? DOES SHE LOOK LIKE A KARDASHIAN WITH THE DARKER HAIR?

[Photo Credit: Bravo]
Inspired by the beauty @kimkardashian to switch it up a little 😉 excuse my smart ass daughter @arianabiermann 🤣🙈 I was born with extremely dark hair and I started dying it when I was 15! Don't do it girls 🤦🏼‍♀️🙅🏼‍♀️

A post shared by Kim Zolciak-Biermann (@kimzolciakbiermann) on