Kim Kardashian, Tyra Banks & More Stars Who Look Gorgeously Unrecognizable Without Makeup
June 6, 2018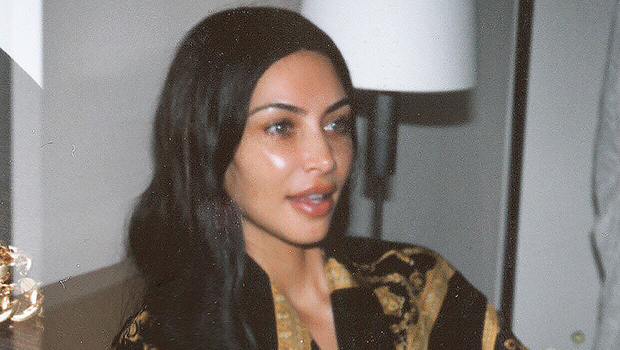 Kim Kardashian, Tyra Banks & More Stars Who Look Gorgeously Unrecognizable Without Makeup
Kim Kardashian, Tyra Banks and more celebs have looked entirely different but beautiful in makeup-free photos over the years. Here are some of our favorites!
Tyra Banks, is that you? Christina Aguilera, is that you? It sure is! There's been many gorgeous celebrities, including Tyra and Christina who have posed confidently in makeup-free photos and although they were hard to recognize, they still looked amazing! We're narrowing down our favorite fresh-faced photos and admiring the way these beauties show off their natural looks. From posing on magazine covers to taking candid snapshots, it's always great to see these talented women in a different light!
Tyra's makeup-free selfie proves she still looks great without the help of glitz and glamour and Christina's popular Paper Magazine cover, which shows her without a speck of makeup on, made us look twice! Flawless! Although Kim Kardashian and sis Kylie Jenner are known for flaunting different makeup looks which is understandable considering they've had makeup lines, but they've also showed us their faces without makeup on several occasions and in each photo, they still look gorgeous! Ariana Grande recently premiered her makeup-free look for the cover of the British version of Vogue Magazine and we barely knew it was her!
Jennifer Lopez has posted makeup-free photos, including one in bed when she just woke up! Bella Hadid has also posed without makeup and one of her pics was taken when she just got done taking a shower with a towel wrapped around her head. Alicia Keys was one of the first celebs to take on the makeup-free stance when she appeared on magazine covers and has even performed on stage without makeup! Jessica Simpson is another celeb that often shows off a makeup-free look and Chrissy Teigen was brave enough to once show off not makeup but itchy red marks on her face! Amber Rose is another gorgeous lady we've loved seeing without makeup. Other amazing women who have posed makeup-free include Kourtney Kardashian, Kendall Jenner, Zendaya and Taylor Swift.
So many incredible ladies with such natural looks! We love it!