Kim Kardashian in Rick Owens at the CFDAs: actually really pretty?
June 5, 2018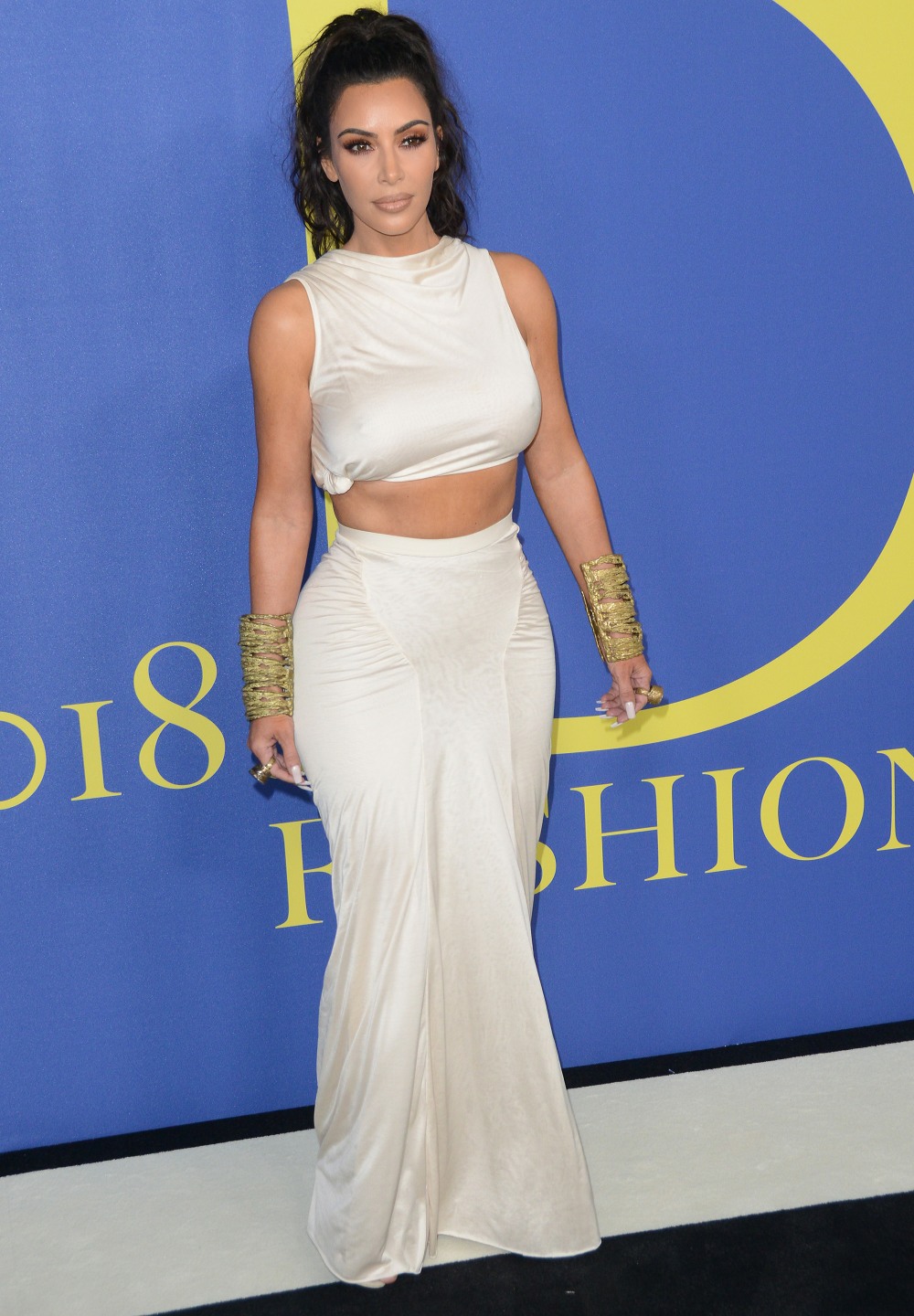 This is almost as shocking to me as when Kim Kardashian got her first American Vogue cover: Kim was given the Influencer Award at this year's Council of Fashion Designers of America gala. THe CFDAs are very Anna Wintour-approved too, so just in case you were wondering, Kim is still liked by the legitimate fashion community. I don't know what to tell you. Kim came to the CFDAs in this custom look by Rick Owens, and… I don't hate this? Like… I enjoy the whole look. I love that Kim is back to dark hair, and while this two-piece dress isn't the best thing ever, she looks comfortable and sexy. Kourtney was her date, and Kourt wore a Christian Siriano pantsuit.
When Kim received her award, she told the audience: "I am kind of shocked that I am winning a fashion award when I am naked most of the time. But this is seriously such an honor, so thank you to the CFDA for this award." She said a lot more, about how Kanye is her inspiration and stylist and all of that – go here to see more.
Interesting enough, Issa Rae was the host of this year's CFDAs. She wore a custom Pyer Moss gown with a specialized belt which read "Every N— Is A Star." During her monolauge, she clowned on Kanye in front of his wife too, saying: "I'm about as fashionable as Kanye is black. Only when it's convenient. That joke was my choice, just like slavery." I wonder what Kim's reaction to that joke was.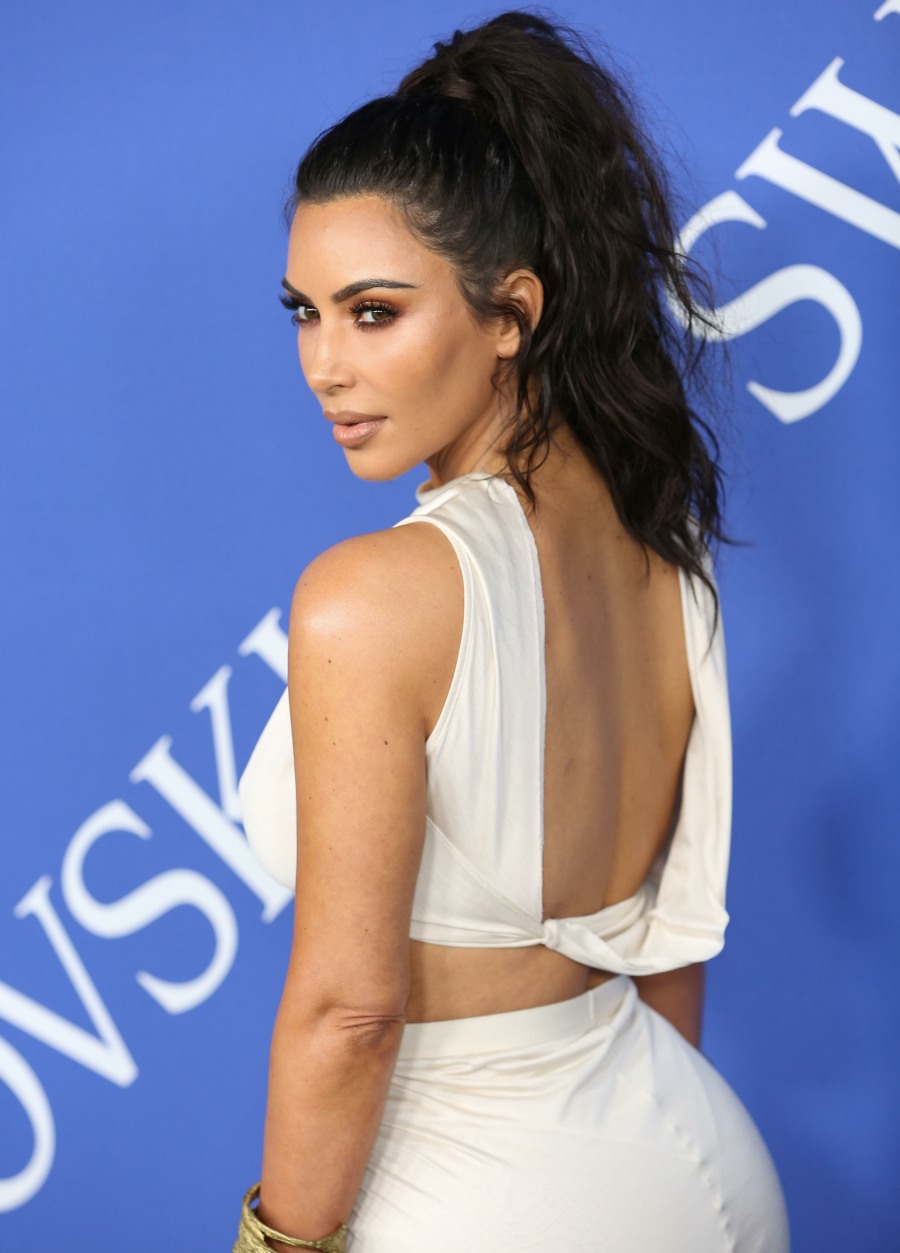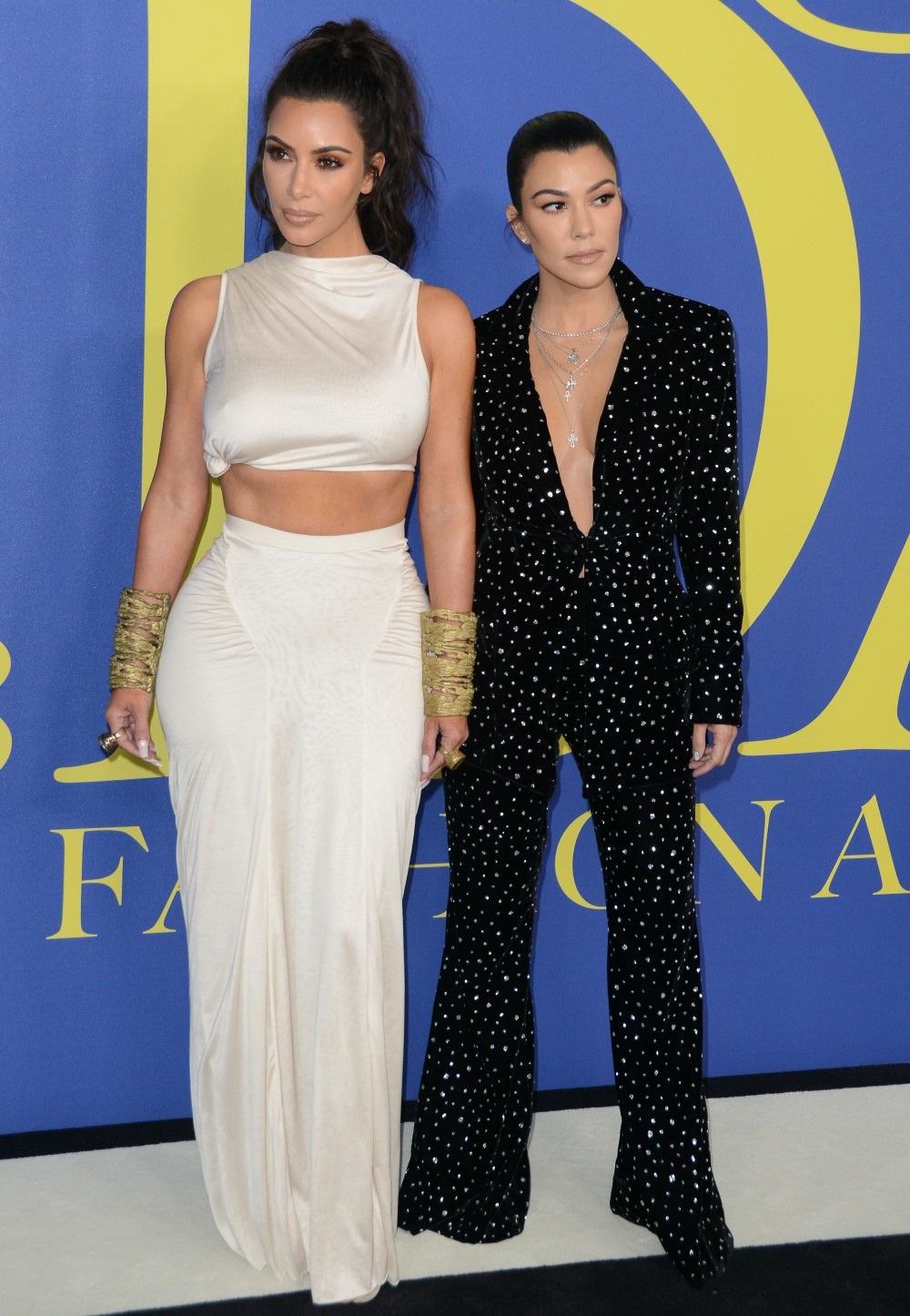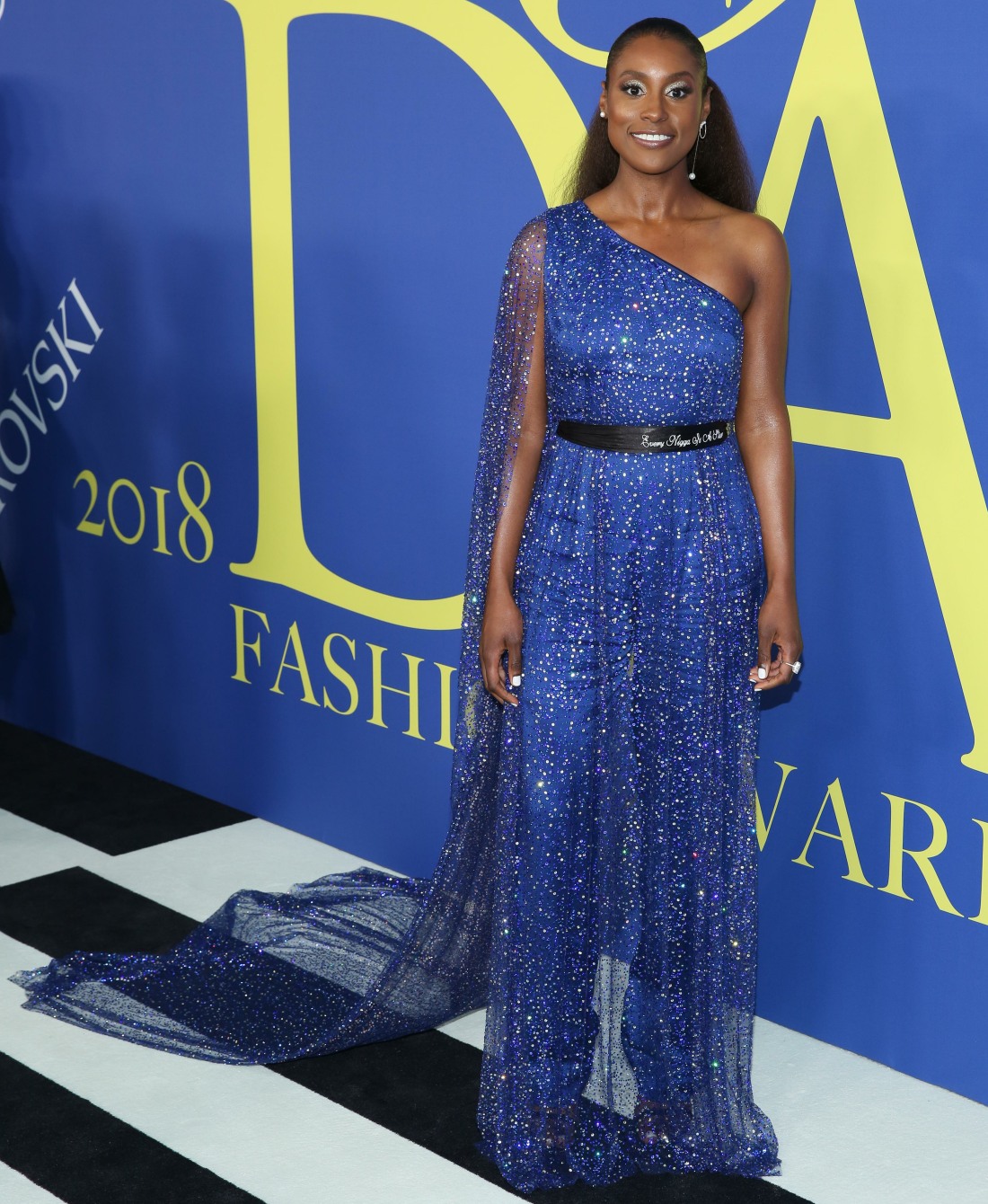 Photos courtesy of WENN.