Kendall Jenner Is "Definitely Single," Says Source
June 6, 2018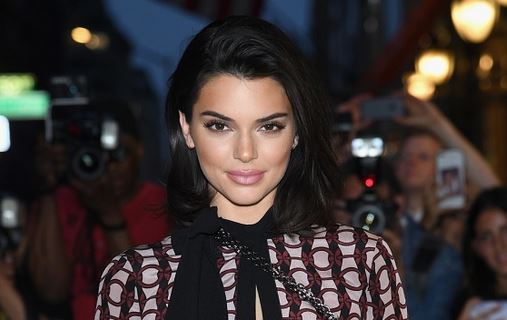 (Getty Images)
Kendall Jenner is "definitely single," a source tells Gossip Cop exclusively. Though the model has been seen with Ben Simmons and Anwar Hadid over the last week, we've learned she's not in a relationship with either guy. Rather, Jenner is simply embracing being an unattached 22-year-old.
The gossip media has seemingly been "slut-shaming" the star in recent days. The headlines have not been kind, unjustifiably. Complex, for example, announced on Tuesday, "Kendall Jenner Seen Making Out with Bella Hadid's 18-Year-Old Brother." The implication is that Hadid's age is problematic, even though he'll be turning 19 later this month and is just a few years apart from Jenner.
Meanwhile, RadarOnline exclaimed in its own headline, "Kendall Caught Making Out With Gigi Hadid's Brother — Who's Dating Another Woman!" This is just factually inaccurate. While an onlooker did snap a photo of Jenner and Hadid making out at a CFDA Awards after-party this week, People reports and Gossip Cop confirms that he and actress Nicola Peltz recently went their separate ways. But HollywoodLife also went the sensational route, titling its piece, "Kendall Jenner Making Out With Gigi Hadid's Bro Anwar — But What About GF Nicola Peltz?"
That wasn't all. That same site also followed up with a purported "exclusive" that claimed, "Kendall Jenner's Hook-Up With Anwar Hadid Has Ben Simmons Feeling 'Used.'" But she and Simmons weren't in any kind of serious romance. Going out a couple of times doesn't make someone your boyfriend. Kissing someone doesn't make you exclusive. As our insider points out, "You can be dating lots of people."
It's also likely that if this were a guy, no one would blink. In fact, many males in Hollywood who play the field are deemed "ladies' men" with no damage to their reputations. And, Gossip Cop should add, contrary to rumors that Jenner came between Simmons and singer Tinashe, we've learned he was a "free agent" when he and Jenner started spending time together.
But it seems simply because Jenner has been pictured with a few guys who were recently in relationships with others, she's raising eyebrows, even though there's nothing abnormal or inappropriate going on. Sums up our source: "She's 22 years old and this is what they call dating."