Jesse Williams Thinks His Estranged Wife Is Getting Greedy
June 5, 2018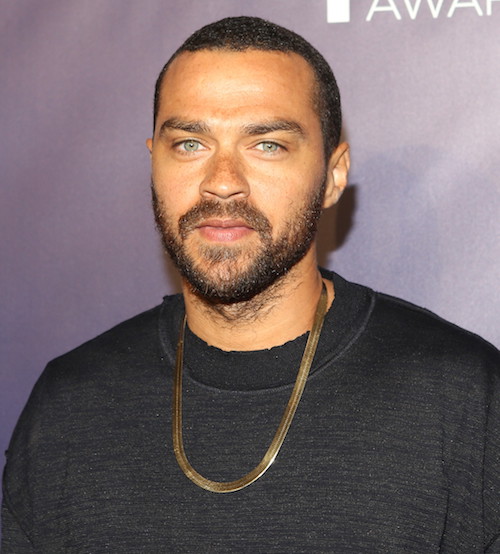 For over a year now, Jesse Williams and his estranged wife Aryn Drake-Lee have been battling it out over their two children, with their current fight being how much child support he should pay. At least they're not fighting about something as petty as cupcakes?
In April, Aryn claimed that the $50,695 Jesse was giving her every month for spousal support just wasn't enough for her to take care of herself and their children. She asked for a raise to $73,369 a month. She also wanted $200,000 for legal bills. TMZ says that Jesse has filed a response to Aryn's request, and he's not having it. Jesse has accused Aryn of exaggerating how much money she needs each month.
For example, one of her reasons for needing more money is that she wants to put aside $25,000 per month for college savings. Jesse has an issue with Aryn's college plan, because the kids will go to college when they turn 18, and that's when child support ends. He thinks it's outside of the court's jurisdiction to make him fork over money for something he doesn't technically have to pay for.
He also thinks it's bogus for Aryn to demand more than $70,000 a month for the kids, because that's allegedly a contradiction to how they planned on raising their children. Jesse claims that when he and Aryn were together, they decided their kids would live simple lives free of "extravagance." For example, Jesse claims that most of his kids' furniture is from IKEA. Jesse has agreed to pay for the private school that his children go to, as well as any tutors they may need, but he's questioning what the rest is being used for. Jesse has implied that Aryn is being "absurd and greedy" and that her support demands are "in no way related" to the kids.
$73,369 a month works out to $880,428 a year, and that's a lot of money. But I think Jesse might be focusing on the wrong thing by getting his undies in a twist over the alleged college money. Jesse's kids are 2 and 4, which would technically mean that by the time his 4-year-old goes to college 14 years from now, they'd be sitting on a college fund worth $4.2 million. The two-year-old would be looking at almost $5 million. I can't predict what the future will be like, but I have a feeling that money is going to come in real handy if one of Jesse's kids enrolls in a four-year program at Harvard's campus on the moon.
Pic: Wenn.com