Jeremy Renner Crashes Wedding With 'Tag' Cast and Completely Ruins the Best Man's Speech
June 4, 2018
Jeremy Renner Crashes Wedding With 'Tag' Cast and Completely Ruins the Best Man's Speech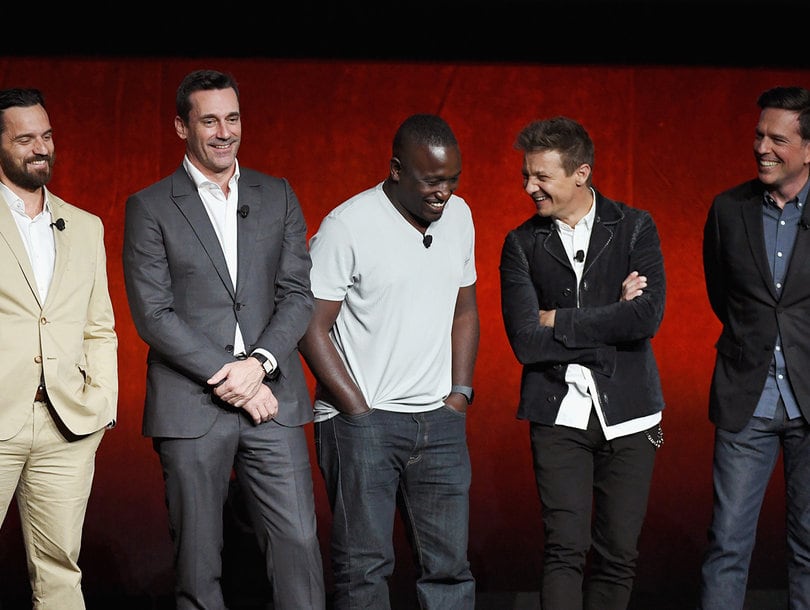 "Can I finish my speech now?" the best man asks after the Hollywood stars make unexpected cameos at the reception.
It's been a case of life imitating art (which was made to imitate life) as the cast of "Tag" has been playing the game all across the country during their promotional tour of the film. Sunday night they were caught on camera as their game accidentally crashed a wedding reception at the Fontainebleau Miami Beach hotel.
Jeremy Renner was the first to burst onto the scene, stunning the best man. "I was in the middle of a speech," he told Renner, who apologized and explained that he was playing "a stupid game of tag" with his friends, before those friends showed up to even more screaming from the party-goers.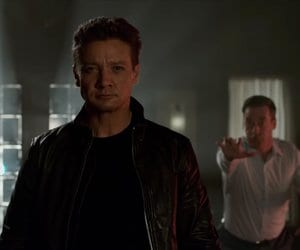 'Tag' Trailer: Jeremy Renner, Jon Hamm and Ed Helms Take Childhood Game to Next Level
View Story

The childhood game is at the center of the upcoming comedy, which is based on an actual group of friends who played a month-long game of tag around the world as adults.
Another angle showed Renner slipping into the banquet room, apparently having no idea what it was being used for. He was quickly recognized by the best man, who pointed at him and shouted, "That's Hawkeye!"
Renner was followed by his co-stars Ed Helms, Jon Hamm and Jake Johnson. "What are you doing?" Hamm asked Renner, as the latter stood by the wedding party table holding the microphone.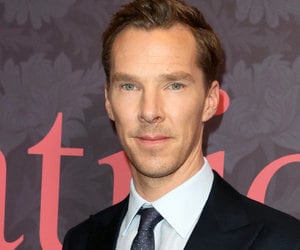 Benedict Cumberbatch Makes Twitter Swoon After Becoming Superhero IRL by Saving Cyclist
View Story

The foursome ultimately put their game on pause to schmooze with the stunned wedding guests and even posed for a picture with the bride and groom. While it looks like the real stars of the evening were thrilled to see Hollywood stars making cameos at their wedding, the best man seemed a little frustrated the actors were stealing his spotlight. "Can I finish my speech now?" the best man asked the room several times.
Afterward, the "Tag" cast regrouped outside the banquet room. "Renner, what did we just do?" Hamm asked.
"We played tag at a wedding and we are grown men," Renner responded. He then gave a friendly butt pat and declared the game back on, and we suddenly want to go play tag with our friends. As long as no one gets hurt, why can't adults have that kind of carefree jubilation from time to time?
"Tag" runs into theaters June 15. Oh, and if you're reading this, "Tag, you're it!"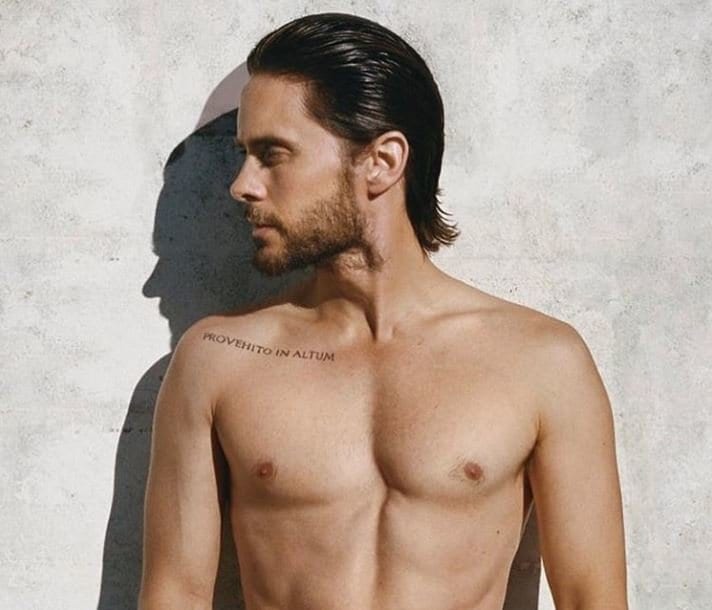 You're Welcome
Instagram/Everett Collection
21 Hottest Hollywood Six-Packs to Celebrate the (Unofficial) Start of Summer