IHOP Is Changing Its Name To 'IHOb' & People Are Super Confused
June 6, 2018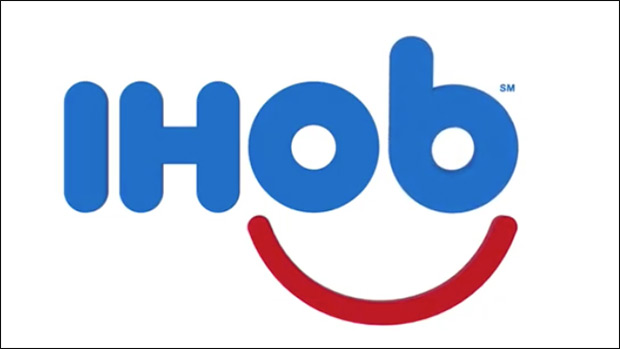 IHOP Is Changing Its Name To 'IHOb' & People Are Super Confused
On June 11, IHOP is officially changing its name to IHOb, and pancake lovers are DYING to know what the new acronym stands for!
OKAY, we are officially super confused! IHOP's Twitter page is currently blowing up with messages from fans of the chain…because the restaurant just recently announced a MAJOR name change. IHOP will officially be 'IHOb' on June 11, but the powers that be are not revealing what the meaning of the new acronym is until that time. IHOP, which stands for International House of Pancakes, was founded in 1958, so to change the name after 60 years is a pretty big deal!
Of course, when the International House of Pancakes first opened, the menu was more limited — in the 80s, it expanded to include much more than just pancakes. The name was officially shortened to 'IHOP' in 1973. Now, there's major speculation on social media about what could spark a change after all this time. What could the 'B' stand for?!
We're going to guess 'breakfast,' but fans have also suggested 'bacon' or 'biscuits' could be possibilities. Whoever's running the restaurant's Twitter has been doing a good job at keeping people interested, too, by responding to dozens of tweets and urging those who want to know to stop by on June 11 and find out.
For 60 pancakin' years, we've been IHOP. Now, we're flippin' our name to IHOb. Find out what it could b on 6.11.18. #IHOb pic.twitter.com/evSxKV3QmT

— IHOP (@IHOP) June 4, 2018
Luckily, June 11 is only a few days away, so we won't have to wait much longer. IHOP's website even has a countdown until the very moment of the reveal right at the top, along with the tagline, "What could it b?" Clever! Until then, though, the guesses will have to just keep flooding in — because those who know the answer do NOT seem to be budging with any hints!