Gwen Stefani NOT Quitting Music For Blake Shelton, Despite Report
June 6, 2018
Truth rating: 0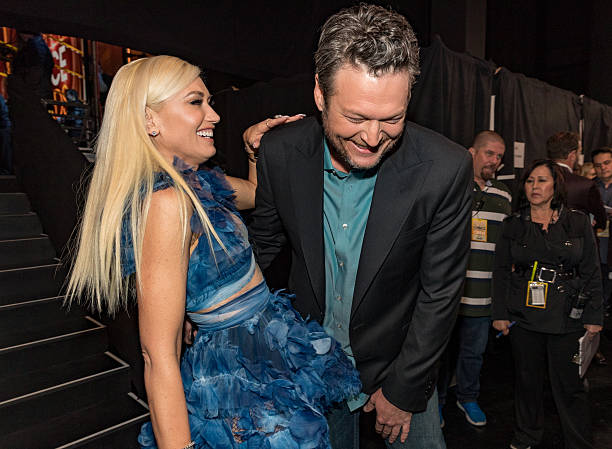 (Getty Images)
The cover of one of this week's tabloids is trying to trick readers into believing Gwen Stefani is quitting music for Blake Shelton, but it's completely untrue and misleading. Gossip Cop can expose this deceptive strategy. It's a bait-and-switch to sell magazines.
The headline of an article teased on OK!'s latest cover reads, "Gwen Tells All: I'm Quitting Music For Blake!" The article inside the magazine is instead called, "Gwen's Next Chapter," and features an interview with the singer about her upcoming Las Vegas residency, which kicks off later this month. She's still very much in the music business.
The misleading headline on the cover, however, was derived from a section of the interview in which Stefani says, "I'm obviously at the end of my journey being a musician." The singer didn't actually say she was planning to retire from music. Instead, she clarified, "A Las Vegas show is a way to express myself and do my whole catalog of music that defines every period of my life." The singer seems to be indicating that she's not focused on creating new music, but instead revisiting her previous work for a live stage show. That's hardly the same thing as "quitting music."
Additionally, Stefani only talks about Shelton once during the entire interview. She reveals her boyfriend has been "super supportive" as she prepares for her Las Vegas residency, adding, "I'm bouncing stuff off him all the time." That's all that's said about Shelton in the article, so where exactly did OK! get the idea that she's "quitting music" for him?
The tabloid's report is both misleading and false. The cover of the publication promises a scoop that the accompanying article doesn't deliver. It's simply an attempt to dupe people into shelling out $5.99 on a magazine, but readers will likely be disappointed when they read the actual article, which bears no relation to what's printed on the cover.
Despite the tabloid's report being one big sham, Gossip Cop still checked in with a rep for Stefani to see if there's any truth to the notion she's quitting music. The singer's spokesperson assures us she's not. Then again, Stefani never said that she was, despite the tabloid twisting her words.
It's worth noting, this is hardly the first time Gossip Cop has had to call out OK! for pulling a bait-and-switch on its readers. Just last week, the magazine published a headline on its website suggesting that Stefani and Shelton had gotten married. It wasn't until one clicked on the article that the outlet acknowledged they haven't tied the knot.