'Fixer Upper's Chip & Joanna Gaines Fined $40K For Shocking Lead Paint Violations
June 6, 2018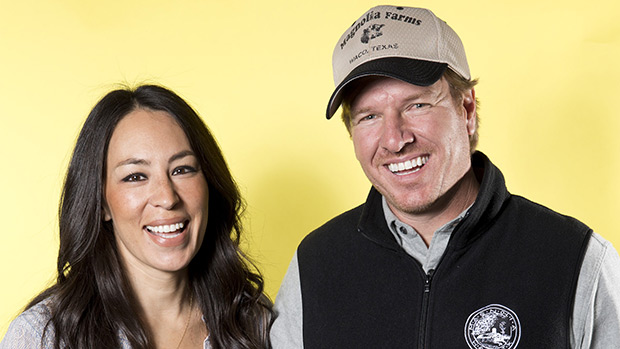 'Fixer Upper's Chip & Joanna Gaines Fined $40K For Shocking Lead Paint Violations
Chip and Joanna Gaines' Magnolia Homes just settled a $40,000 fine with the EPA after they broke strict rules about safely removing lead paint during renovations. Here's what happened.
Fixer Upper stars Chip and Joanna Gaines were contacted by the Environmental Protection Agency (EPA) after they reviewed footage from several seasons of the hit HGTV show. The agency found that 33 homes renovated on the show "did not depict the lead-safe work practices normally required," according to a statement on their website posted June 5.
Among those violations of the EPA's strict standards were failures to: obtain firm certification from EPA before performing renovations covered by the RRP Rule; assign a certified renovator to such renovations; provide home owners or occupants with an approved pamphlet about lead-based paint hazards prior to the renovation; post signs to clearly define the work area and warn people to remain outside that area, and comply with the RRP Rule's work practice standards, such as closing doors and windows to the interior work areas, covering floor surfaces, ducts and other openings to work areas with plastic sheeting, and covering the ground with plastic sheeting to capture falling paint chips from exterior renovations.
Magnolia Homes agreed to pay a $40,000 civil fine for the EPA violations, and demonstrated on a Fixer Upper episode in March how to properly remove lead paint. The Gaines also spent $160,000 on a lead-paint abatement program in their hometown of Waco, Texas. The consequences of lead paint poisoning can be severe, including: abdominal pain and cramping, aggressive behavior, anemia, constipation, difficulty getting pregnant, difficulty sleeping, headaches, and hearing loss, according to the Mayo Clinic. High levels of lead poisoning can be fatal.
Magnolia Homes issued a statement that said, in part: "Shortly after being first contacted by the EPA three years ago, Magnolia Homes took immediate steps to bring its activities into compliance with [the Toxic Substances Control Act]…We continue to be proactive with our efforts to ensure total compliance moving forward, and remain committed to raising awareness in our community and our industry."