'Empire's' Grace Byers Joins 'The Gifted'
June 5, 2018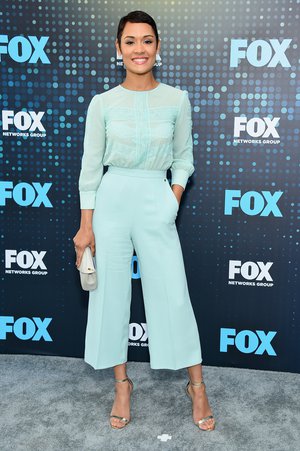 'Empire's' Grace Byers Joins 'The Gifted'
"Empire's" Grace Byers is headed to "The
Gifted."
Grace is set to play a new character called Reeva, described
as a "smart, charming, authoritative, elegant, beautiful woman who is
ruthless in her efforts to fight for her people," according to Fox.
"She leads an elite band of followers and has a soft
spot for her new recruits, but is still capable of extreme violence in defense
of her vision," read a character description from the network.
WATCH: 'The Gifted' Stars Tease Season 2 & What's Next After The Fall Of The Mutant Underground
Reeva will join up with Polaris, Andy and the Frost Sisters, who split from the mutant underground at the end of Season 1, to together form the Inner Circle.
"The Gifted" is set to return to Fox for its second season this fall.
— Jolie Lash