Editorial: Kendrick Lamar Can't Get A Pass For Supporting XXXTentacion
June 6, 2018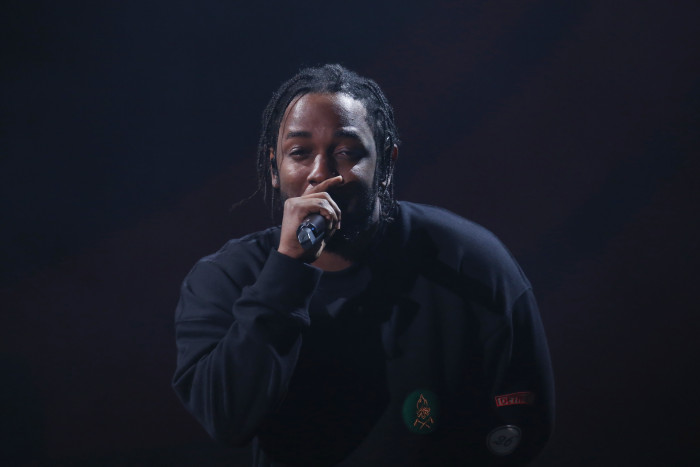 Derrick Salters/WENN.com
In case you haven't heard, XXXTentacion is a vile, unrepentant abuser of women. Yesterday, The Miami New Times detailed, once again, the horrifying ways he abused his ex, Geneva Ayala. Including threatening to stick a fork in her vagina, hold her head under water until she nearly drowned and beat her senseless while she was pregnant. Every time I read those sickening stories, I go back to August 2017, and a tweet from Kendrick Lamar that I just can't get it out of my mind.
https://t.co/ovjuQN8weO listen to this album if you feel anything. raw thoughts. https://t.co/ovjuQN8weO

— Kendrick Lamar (@kendricklamar) August 26, 2017
Popular rappers co-signing less popular MCs in order to help their buzz and recognition is a tale as old as the genre. So it shouldn't have come as a surprise to see Kendrick Lamar send an August 2017 tweet hyping up XXXTentacion's 17 album, especially if he genuinely liked it. However, XXXTentacion isn't just any artist.
XXXTentacion's criminality and abuse of women is inextricably linked to his music. His rise to stardom coincided with his arrests. His virality is primarily a product of his abusive behavior rising to the level of urban legend, and his actual music is secondary. So for Kendrick Lamar to promote XXX's album is to promote the entire XXX brand, domestic violence included. This is especially true considering that so much of his music deals with abuse and violence. He raps about the way he treats women in real life. This is something Kendrick Lamar should have known if he paid any attention.
Look, I believe in Kendrick Lamar as much as anybody else. He's the best rapper in the world and has been making incredibly important music, lifting the genre to new heights by winning a Pulitzer just this month. He's a godsend. The rapper who can drop classics, out-rap anyone, make politically conscious music and be the number one musician in the country at the same time. But he's not perfect. And as much as we love him, we have to check him when he doesn't measure up.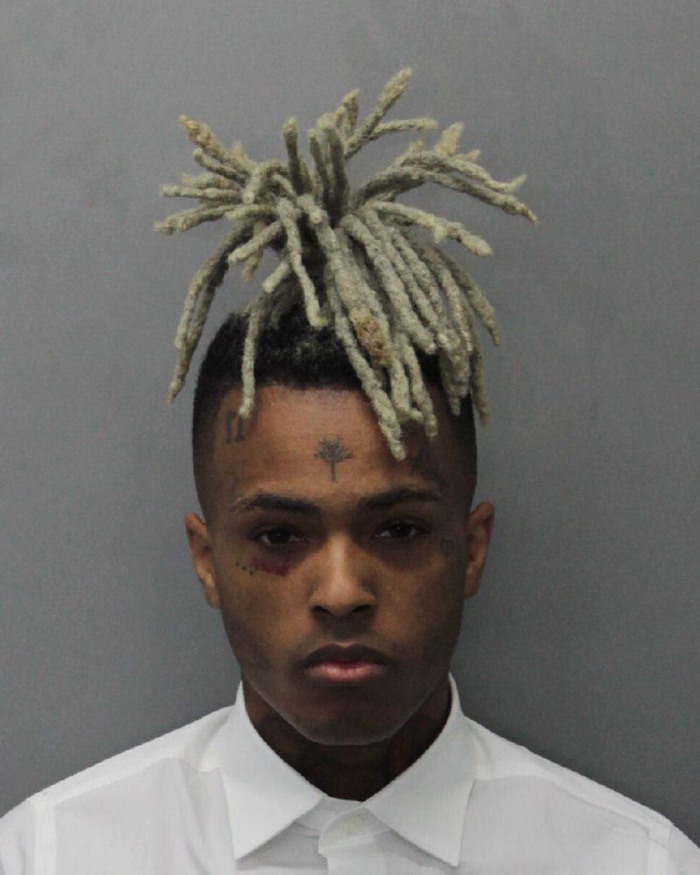 (Photo by Miami Dade County Corrections via Getty Images)
Last month Spotify announced its "hateful conduct policy" that would exclude predators and violent offenders from being promoted on playlists. At first the artists included R. Kelly, Tay-K and XXXTentacion. And while it was an admirable attempt at trying to weed out deplorable artists, it wasn't a well thought-out endeavor. Trying to censor artists based on moral misconduct is a slippery slope that won't end. If Spotify were to get rid of all artists who abused, mistreated or harmed women, then it'd spend the rest of its days scrubbing its massive catalog. Also, it wasn't lost on anyone that the artists Spotify originally targeted were black, among a sea of white offenders who weren't acknowledged. Overall, the policy became a road to hell paved with good intentions.
Kendrick Lamar's label, TDE, and its CEO, Anthony "Top Dawg" Tiffith, saw these faults in the Spotify policy and took immediate action. One of those actions was threatening to pull all TDE artists, including Lamar, from Spotify. "I was willing to get the whole culture to back out," he told Billboard. "There were other people in the business, other powerful artists that were willing to back what I was saying, because nobody agrees with censorship like that."
While Tiffith has been outspoken about the policy – and, as I mentioned, there are plenty of legitimate reasons to have problems with it – the headlines focused on Kendrick Lamar and his music being taken off of Spotify, and relating the protest to Lamar's support of XXXTentacion. While it's unclear how direct Lamar was in Tiffith's decision, It's hard to imagine that Tiffith wouldn't at least consult Lamar about threatening to pull music from Spotify, which should require at least some consideration for what that means for an artist like XXXTentacion..
Spotify has decided to roll back its hateful conduct policy as a result of the outcry, so TDE and Kendrick get what they want. Great. But nowhere in the discussion has Lamar or anyone at TDE come out to say that the actions of XXXTentacion stand against what they believe. For someone like Lamar, that inaction is deafening.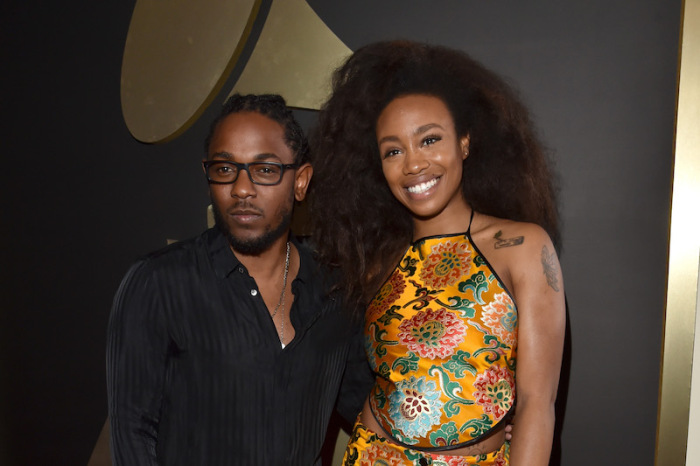 (Photo by Lester Cohen/WireImage)
Is it Kendrick Lamar's responsibility to speak out against all artists with moral deficiencies? No, but if he's going to step out and promote the guy's music, then he should feel as compelled to speak out against the man's disgusting acts of abuse. It's the least he can do. We can't champion Kendrick as someone who speaks his mind and bravely speaks truth to power in his music if he can't do something as simple as speak out against a guy who he previously endorsed being revealed as someone who endangers women's lives. Oftentimes, some of the biggest enablers for violence against women are the men's direct peers who refuse to speak up for fear of offending friends. Kendrick Lamar simply can't let his lasting commentary on XXXTentacion be a proclamation of how great it is to listen to the soundtrack to his abusiveness.
Are we canceling Kendrick Lamar? That's up to you. But at the very least, this is an acknowledgement of one of Lamar's deficiencies as an ally and a call for him to do better. That's the least we can do for people we love.