Drake wants you to know that he's seen his son Adonis 'multiple times,' okay?
June 3, 2018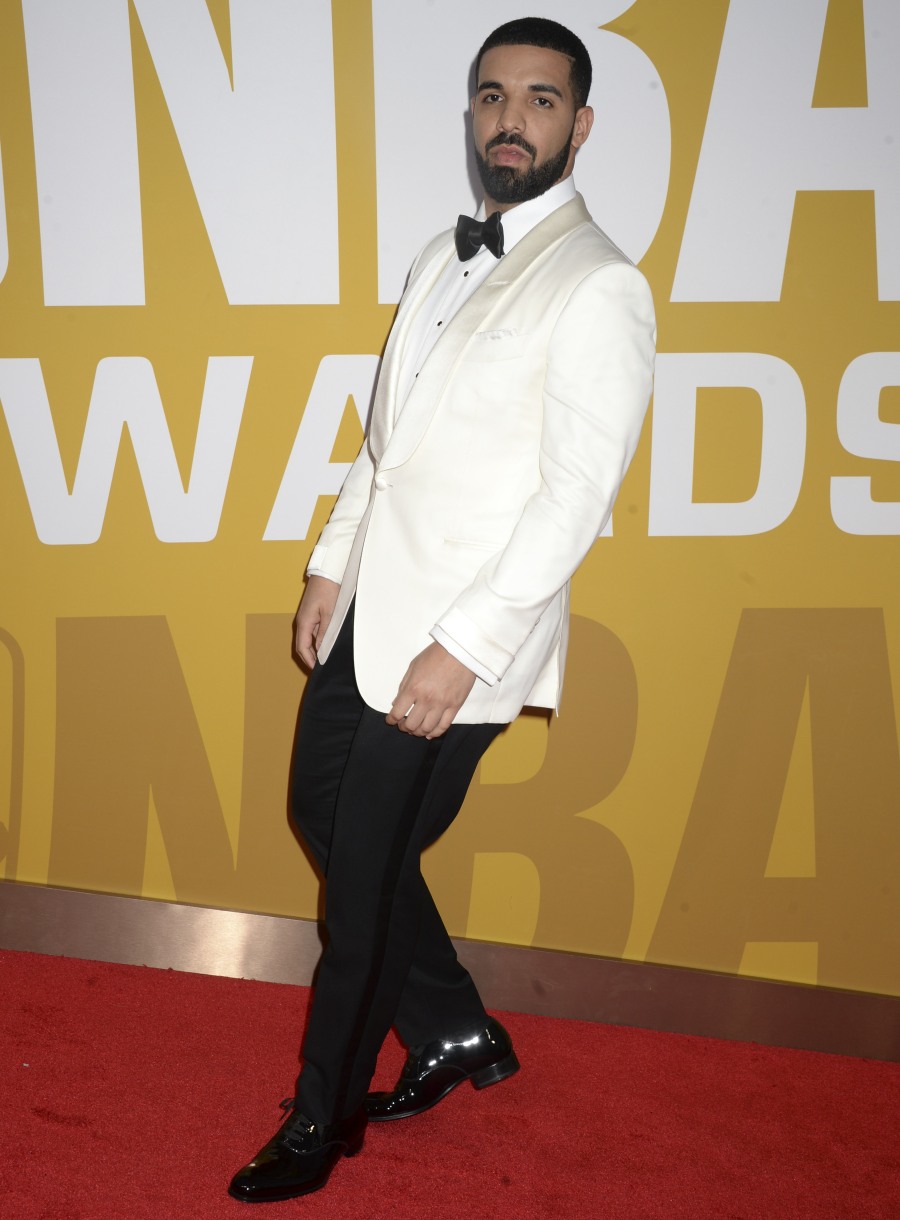 More than a week ago, Drake tried to treat Pusha T like he was some kind of Meek Mill. When Drake came for Meek Mill a few years back, Meek backed down and wimped out in a hurry, and Drake ended up "winning" their sad beef attempt. Pusha T is not Meek Mill. Pusha T listened to Drake's diss track ("Duppy Freestyle") and Pusha was like, "Oh, good." Pusha waited a few days and then released "The Story of Adidon," which spilled the tea on Drake – Pusha claims that Drake got a porn star pregnant and then Drake wouldn't acknowledge or financially support his son, Adonis. We also found out that "Adidon" is the name of Drake's new Adidas line, and that Drake was planning to package the announcement of the existance of his son alongside the launch of the Adidon line, so basically he was going to use his child to sell sweatpants and shoes. In my opinion, Pusha T just destroyed Drake, flat-out.
So far, the vibe coming from Drake is that he's scrambling, he's reorganizing, he's trying to crisis-manage his way out of disaster. He issued one statement clarifying the photos where he's wearing blackface, photos used by Pusha T on the artwork for "The Story of Adidon." In Drake's statement, he sounded like… bizarrely judgy. Like he was JUDGING us for participating in the "circus," like he didn't take it next-level with his own diss track. Incidentally, Pusha T had something to say about Drake's explanation for those blackface photos – Drake claimed he did the photos to raise awareness of black artists' representation in entertainment. Pusha told Big Boy's Neighborhood:
"I don't believe it. You are silent on all black issues, Drake. You really are. You don't stand for nothing. You don't. That's just what it is. You have all the platform in the world. You were so passionate back then, no you weren't."
Fair enough. So isn't fascinating that TMZ is suddenly full of stories about how Drake was never a deadbeat dad? It's almost like part of Drake's crisis management is to call up TMZ and make the argument to them that he's always supported his son. Suddenly, Drake is Thomas Markle. "Sources" insisted to TMZ that Drake "has been cutting checks to ensure Sophie Brussaux… lives comfortably. We're told Drake's been supporting Sophie since she gave birth, and just before that as well." Sources also claimed that Drake has not taken a DNA test yet but he feels like there's a chance the baby is his. That was TMZ's first post-Pusha story. Here's the second post-Pusha TMZ story:
Drake's done more than just financially support his baby mama and her son … he's pulled out all the stops to be with him almost since birth. Sources connected to Sophie Brussaux tell TMZ … Drizzy wasn't present when she gave birth, but he's been actively involved since a paternity test confirmed he's the father. Our Drake sources say no paternity test has been taken yet … but Sophie has a different story.

We're told Drake met his alleged son, Adonis, shortly after the test and has seen him multiple times. Our sources say Drake's flown Sophie and Adonis to be with him. We're told Drake chartered a private jet for them on Christmas. Again, Drake has not publicly acknowledged he's the dad. And get this … Adonis was born on October 24 … Drake's birthday. On top of that … they also share the same initials (ADG) and last name, Graham.
So Sophie's side insists that the paternity test was taken and that Drake IS the father and he knows it and he's known it for a while. That would also explain why Sophie once called him a "deadbeat ass dad" in a since-deleted tweet from November 2017 too. What do you want to bet that the tea Pusha spilled is more accurate than the damage control nonsense Drake is pushing to TMZ?
Meanwhile, somehow – ??? – Kanye West became the magnanimous one. Kanye and Pusha are tight and they did "Daytona" together. Kanye also wants to work with Drake in the future. So Kanye is calling for a truce:
It has been spoken. The beef is dead now. Long live the beef.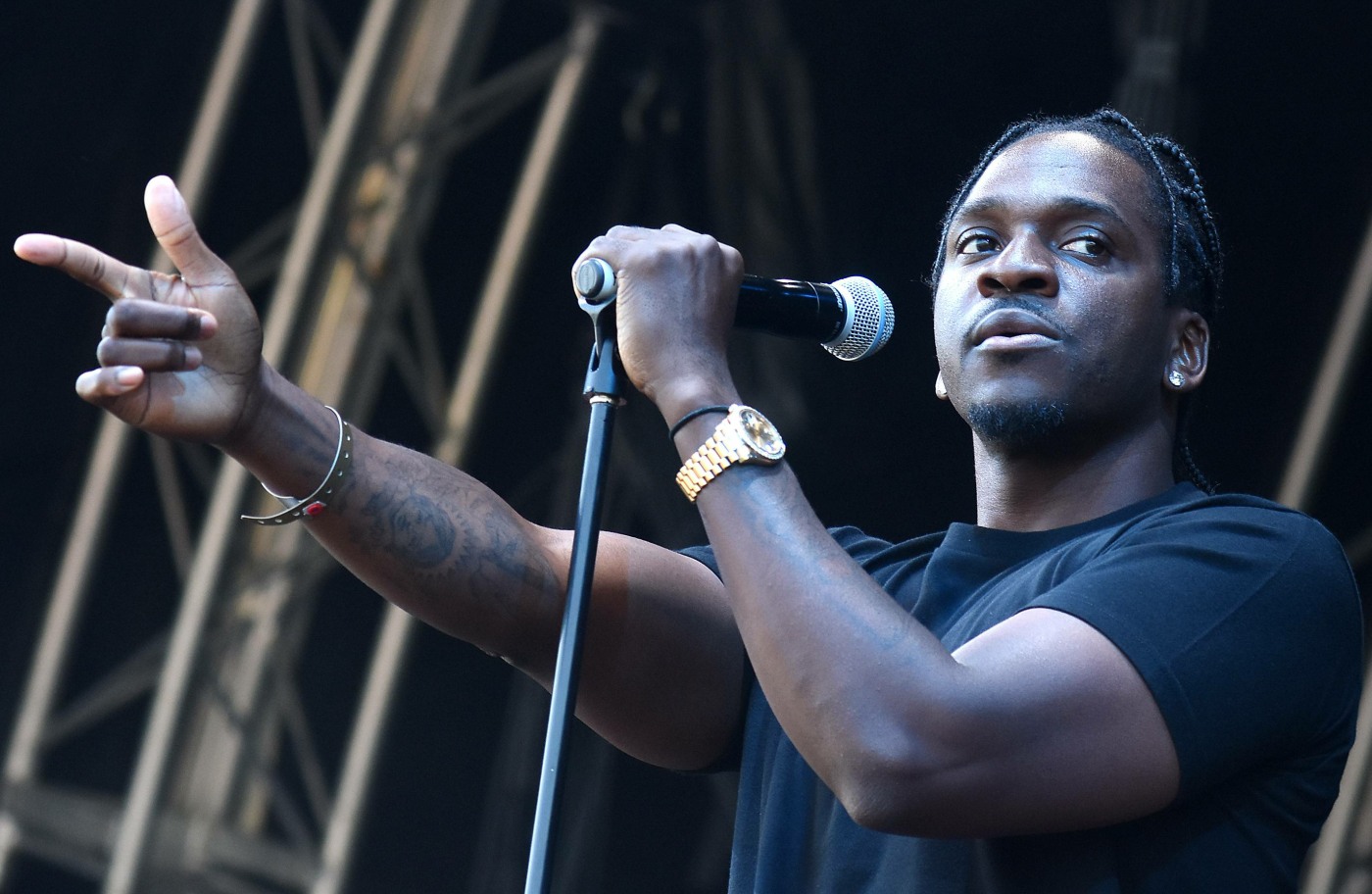 Photos courtesy of WENN.