Damon Wayans Is a Pussy. Clayne Crawford Is a Dick. 'Lethal Weapon' Still Sucks
June 4, 2018
Damon Wayans Is a Pussy. Clayne Crawford Is a Dick. 'Lethal Weapon' Still Sucks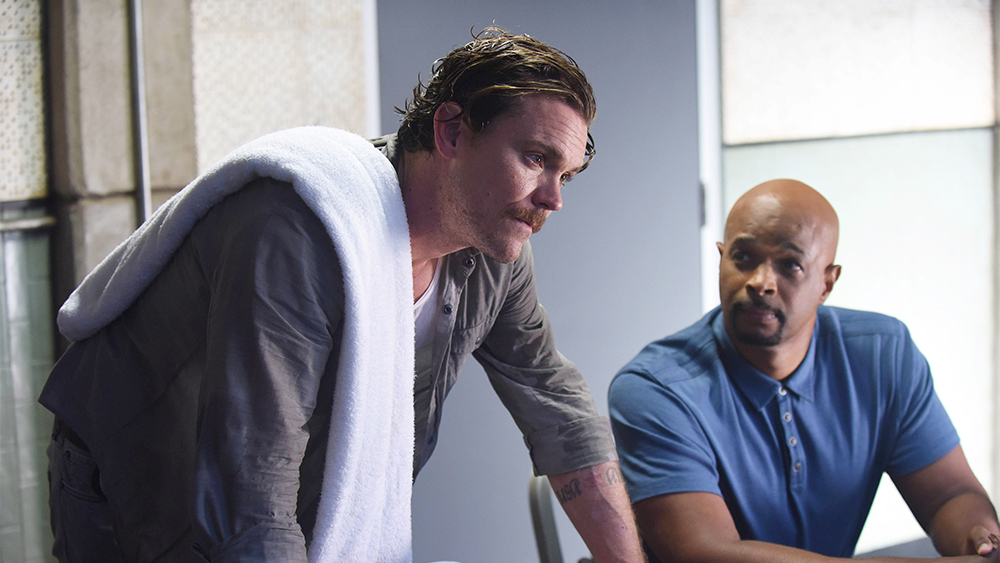 There's nothing better than stories about co-stars wanting to fight each other. The drama behind the scenes is often better than what we see on-screen. Such is the case with Lethal Weapon and stars Clayne Crawford and Damon Wayans.
Crawford was fired for his on-set outbursts and disputes with Wayans. Wayans reportedly became fed up after a stunt gone wrong left him injured. He blamed Crawford, who was the director for the stunt, for the incident.
A new report from Variety details that it went deeper than one stunt.
In an exchange caught on tape the day after the stunt gone wrong, Crawford calls Wayans the "biggest crybaby p—y I've ever met in my life." Wayans responds by telling him, "Suck this pussy's dick." Crawford then asks, "How does it feel to only be in the game because your fucking bothers are in the game?"
Damon is probably the most successful of the brothers, so that's not exactly a stinging diss.
Wayans refused to shoot stunts with Crawford following this exchange and went to his trailer. Crawford went to talk with him, but instead argued with Wayans' assistant. Damon jumped into the argument, and while they did not get physical, production was shut down for the day. The next day, the script was re-written so the two didn't have a scene together.
Aside from arguing with Wayans, Crawford would also argue with, well, everyone. Another instance caught on tape saw Crawford screaming at noisy patrons at a public pool. They were trying to shoot a scene in which Crawford talks a man down from killing himself. In the middle of it, he yells at people to "shut the fuck up" in the background. It was supposed to be a closed set at a public pool, but someone screwed up and the pool was open.
"Get somebody in here with a f–king walkie and shut 'em the fuck up! Or did we not pay for this fucking place? If we did, shut 'em the fuck up!" he yelled at children. His outburst caused the assistant director to quit the show.
Watch the video, the guy threatening suicide shot himself just to get away from Crawford.
Wayans took to Twitter to bash Crawford, posting a photo of the shrapnel incident and a poster of Crawford with "Emotional Terrorist" in bold letters. Wayans also accused Crawford of striking another actor in the face with a bottle. However, multiple sources confirm that it was part of a scene and that the actor (Lance Henriksen) had trouble catching the bottle. In one take, he missed the bottle and it hit him in the face. Wayans has since set his Twitter to private.
While Crawford had his outbursts, Wayans had his demands. He didn't show up to table reads, needed to be fed every 2.5 hours, and required nap time. Basically, he is a kindergartener.
Crew members were split on the behavior between the two actors, which ultimately led to Warner Bros. getting rid of a quarter the crew. Most of whom supported Crawford.
Crawford will be replaced by Sean William Scott in season 3. After being fired, Crawford took to Twitter to retweet anything nice a former co-star, or anyone, had to say about him.
None of this would have happened if Hollywood could come up with an original idea and didn't have to remake movies into TV shows.
ShareOriginal Article