Customized Graduation Caps That Do All the Talking
June 1, 2018
It's that special time of year again. Students across the globe are preparing for a short, but epic walk many years in the making. Oh yes, we're talking about graduation day! The downside of this momentous occasion is the cap and gown game. Honestly, who wants to wear a long, itchy, polyester robe over your initial layer of clothing while waiting for a diploma? Luckily, there's one option out there to show off your style —customizing that big ol' flat top we call a graduation cap. Let's run through a few standouts. The Toy Story-themed cap is giving us serious nostalgia.
The BFF Punny Artists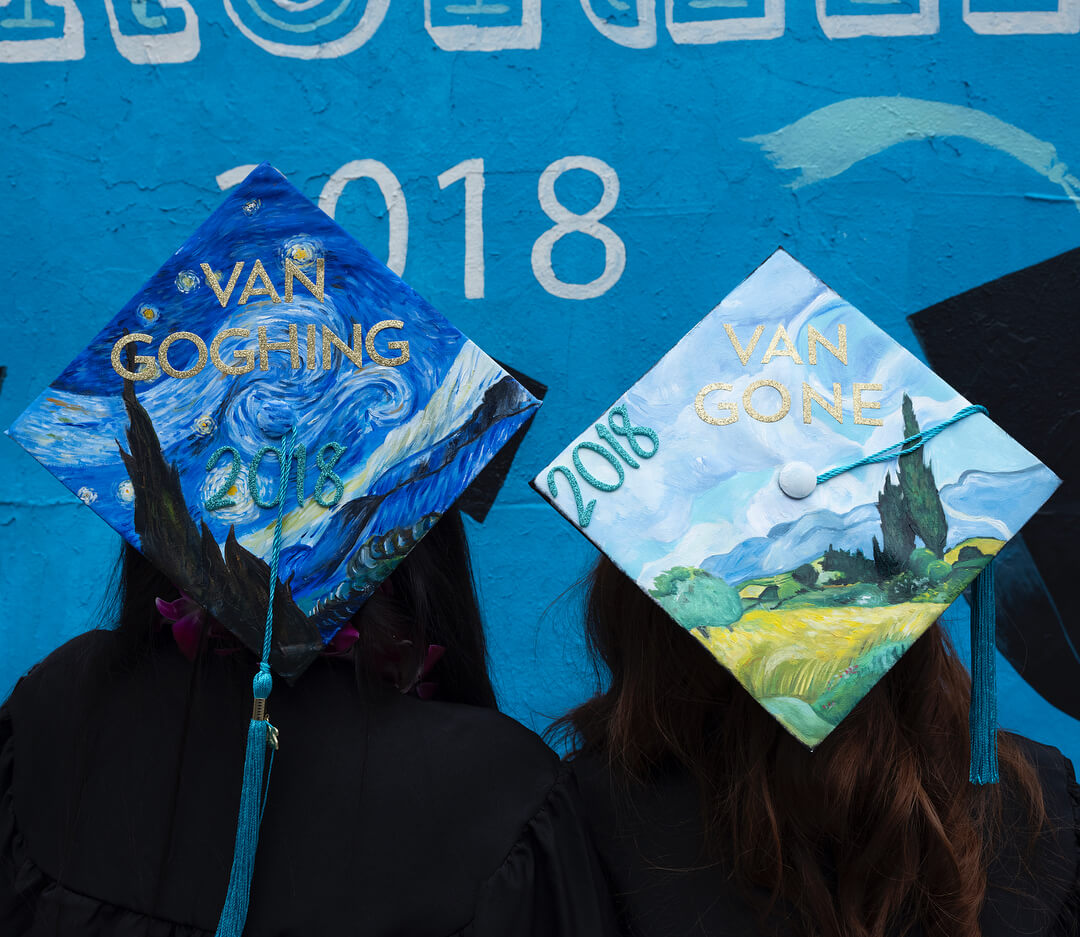 Photo Credit: theweitogo / Instagram
Graduation is not complete without simple declarations of BFF-dom. After all, you might not see your best pal for a long while since you're probably heading off to new colleges or new towns or new jobs.
So, graduation day is perfect for subtly matching hats! These best friends are clearly art and pun lovers because they are "Van Goghing" and "Van Gone." Ok, it's a bit of a stretch, but we see you! You're getting the heck out of dodge and you're probs going to art school!
PREV
See All Slides
NEXTOriginal Article