Carrie Underwood Performs at CMT Awards, Continuing Comeback After Receiving 40 Facial Stitches
June 7, 2018
Carrie Underwood brought down the house with yet another stellar performance of "Cry Pretty" at the 2018 CMT Music Awards.
The American Idol alum, 35, took the stage in a plunging black sparkly body suit Wednesday night at Nashville's Bridgestone Arena. She also sported what is seemingly her new signature look: fake glitter tears underneath her eyes — clearly inspired by both the name of the song and her upcoming album.
The star is the most-awarded artist at the CMTs, holding 17 total going into the night. Underwood was nominated for four more awards at the 2018 ceremony: three for her Ludacris partnership on "The Champion" (female video of the year, collaborative video of the year and video of the year), as well as CMT performance of the year for her 2017 CMT Music Awards performance of "The Fighter" with Keith Urban.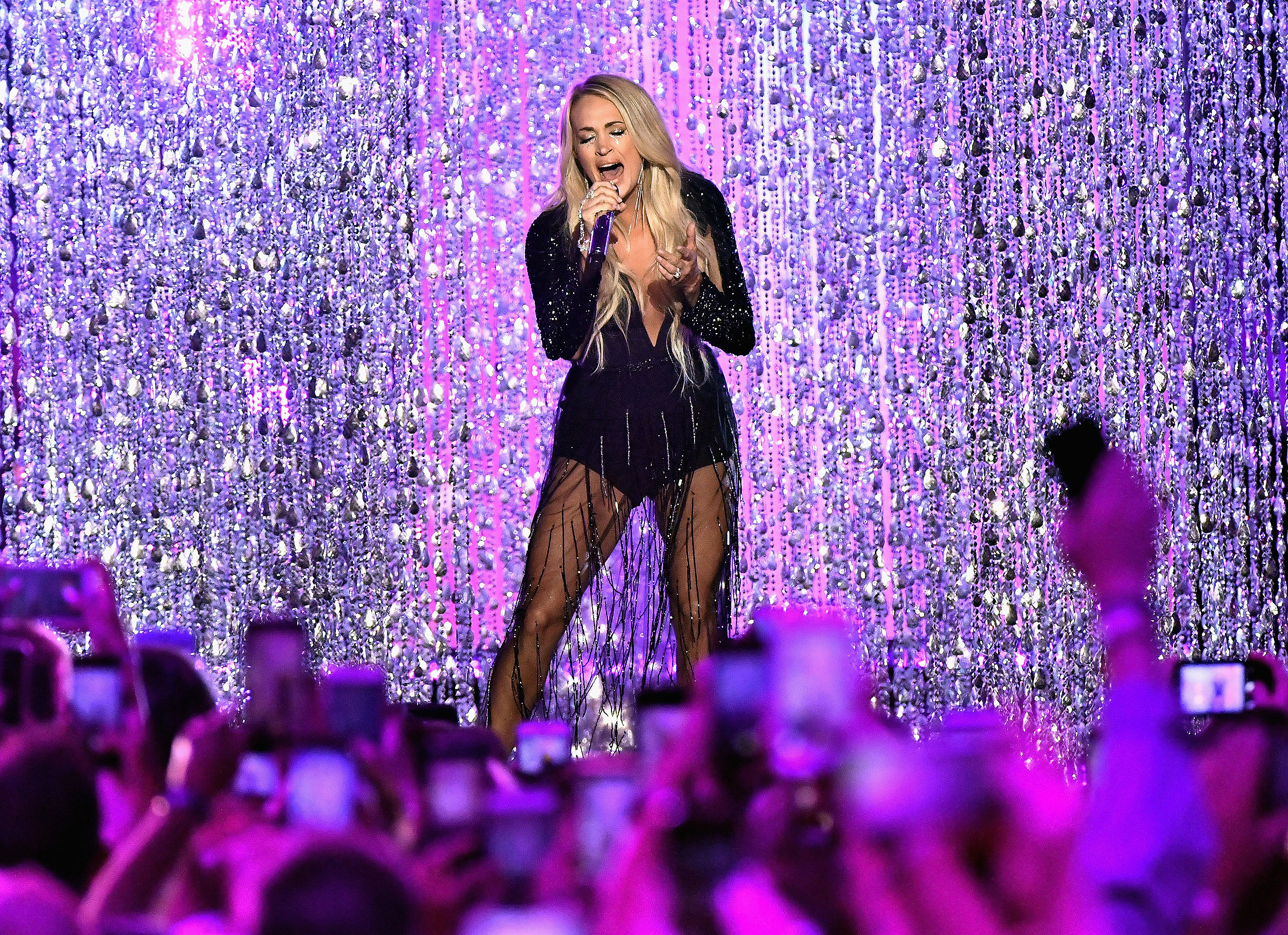 Carrie Underwood performs "Cry Pretty" at the 2018 CMT Awards.
Michael Loccisano/WireImage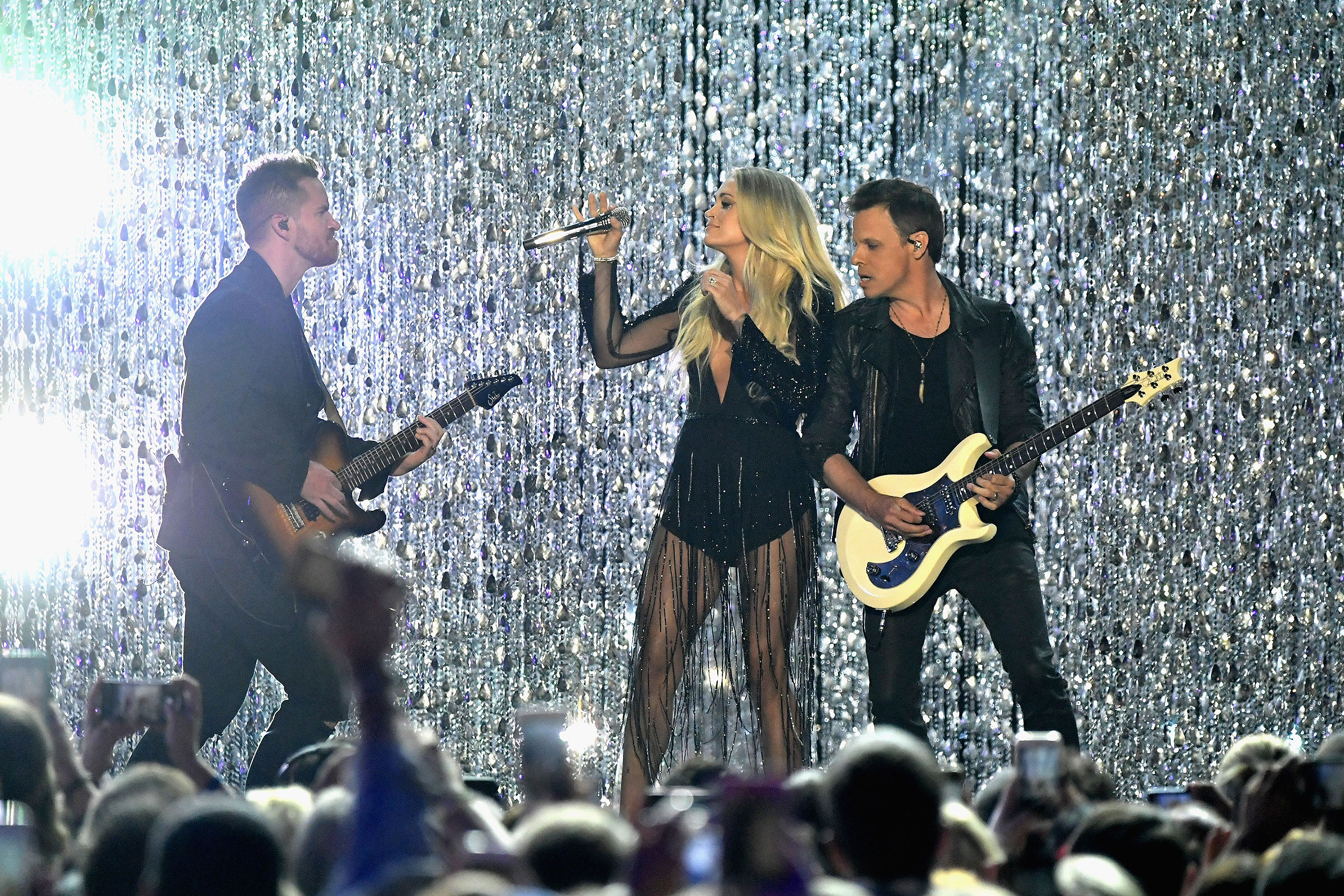 Carrie Underwood performs "Cry Pretty" at the 2018 CMT Awards.
Mike Coppola/Getty
The CMTs mark Underwood's second awards show performance since she left the spotlight in November following an accident at her Tennessee home. The country star initially revealed that she broke her wrist during a fall on her front porch. Then, in January, Underwood said that she suffered an injury to her face in that same accident, which resulted in more than 40 stitches.
Be sure to check out PEOPLE's full CMT Awards coverage to get the latest news on country's big night.
Underwood made her grand return to the stage in April, when she performed at the ACM Awards in Las Vegas. In May, Underwood released the music video for "Cry Pretty," in which she can be seen tearing up in the shower before heading back onstage and dealing with the pressures that come along with fame.
Underwood recently opened up to PEOPLE about how her 3-year-old son, Isaiah Michael, made her feel beautiful following the injury.
"This morning, Melissa, my hair and makeup artist, was starting to put my makeup on and he's all in his pajamas and he said, 'No, don't do that!' and I was like, 'Why, baby, why are you upset?'" Underwood recalled. "And he said, 'I like you just how you are.' He didn't want me to put makeup on. That made me feel pretty. I know I wasn't [pretty] because I had just woken up and hadn't brushed my teeth yet, but he made me feel pretty."
RELATED: From Hurt to Healed: Every Photo of Carrie Underwood Since Her Accident
The 2018 CMT Music Awards are broadcast live from Nashville on Wednesday, June 6 at 8 p.m. ET/PT on CMT.