'Bless This Mess': Pam Grier, JT Neal & Christina Offley Cast In Fox Comedy Pilot
June 7, 2018
'Bless This Mess': Pam Grier, JT Neal & Christina Offley Cast In Fox Comedy Pilot
Former Jackie Brown star Pam Grier, JT Neal (Roommates) and up-and-comer Christina Offley (Atypical) round out the series regular cast of the Fox single-camera comedy pilot Bless This Mess, starring, co-written and directed by Lake Bell. Grier, Neal and Offley join previously cast Dax Shepard and Ed Bagley Jr. in the project, co-written/executive produced by Bell and New Girl creator Liz Meriwether.
Bless This Mess centers on a newlywed couple — Rio (Bell) and Mike (Shepard) — who give up their drab and unfulfilling lives in NYC and moves to Nebraska to live a simpler life. It doesn't work out like they planned.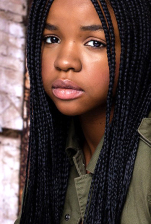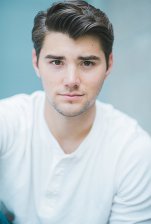 Grier will play Sheriff/town store owner Constance Terry, whose charisma and maternal nature makes her the hub of the town's social scene/woes/information/gossip.
Offley plays Constance's daughter, Cherry Terry. She's a bored teenager with a secret creativity/intelligence that is misunderstood in this town.
Neal will portray Jacob, an inexplicably gorgeous, corn-fed Nebraska local who works in the town store.
Bell and Meriwether executive produce with Katherine Pope, Shepard and Erin O'Malley.
Grier, most recently seen in an episode of NBC's This Is Us, is repped by TalentWorks. Offley is repped by Amsel, Eisenstadt, Frazier & Hinojosa, and TG Talent. Neal, who has the upcoming Overbrook film Life In A Year opposite Jaden Smith and Cara Delevingne as well as Netflix's Sierra Burgess Is a Loser opposite Shannon Purser and Chrissy Metz, is repped by Innovative Artists and Holly Shelton Management.