Another Low Fare Scare: Southwest Airlines Flight Forced To Land Due To Broken Window
May 2, 2018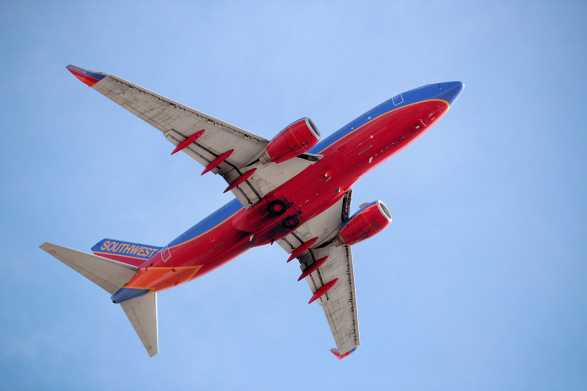 Scott Olson/Getty Images
Southwest Flight Lands Dues To Broken Window
Another day, another Southwest mishap. After a deadly incident where a woman was nearly sucked out of one of their planes in midair, a Southwest Airlines flight was forced to land.
The NY Post reports that a flight bound for Newark made an emergency landing Wednesday due to a broken passenger window. Flight No. 957was diverted to Cleveland, Ohio, just before 11 a.m. for what Southwest is calling a "maintenance issue."
None of the 76 passengers on board were harmed and they were directed to another plane. Passengers shared videos and photos of the cracked window on social media.
Passengers on @SouthwestAir #Southwest flight 957 being told to deboard with their belongings and to reboard another aircraft. pic.twitter.com/xkklt1rnpV

— Eliott Wolbrom (@ewolbrom) May 2, 2018
Southwest is downplaying the incident and noting that technically the plane did not make an emergency landing.
"The flight landed uneventfully in Cleveland," said a Southwest spokeswoman. "The aircraft has been taken out of service for maintenance review, and our local Cleveland Employees are working diligently to accommodate the 76 customers on a new aircraft to Newark."
Are YOU flying Southwest???