7 Fans Get Real About Sabrina Carpenter's 'Almost Love'
June 7, 2018
7 Fans Get Real About Sabrina Carpenter's 'Almost Love'
June 6, 2018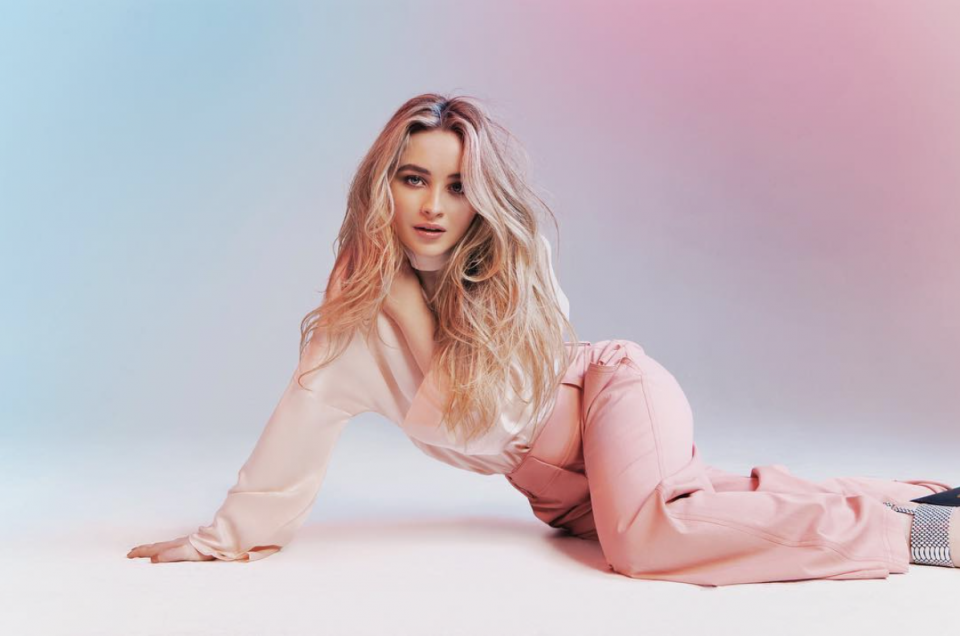 It seems like Sabrina Carpenter is taking over the world with her newest single, "Almost Love"!
Since debuting the song for the first time at Wango Tango, everyone has become obsessed with the 19-year-old's new music sound and we totally get why!
In celebration of the official "Almost Love" release, we've rounded up some of the best fan tweets that sum up how we feel when listening to the new song:
1. This fan is on the same page as us, we are promoting the song to everyone we know!
me and my editing skills tried our best to show how much we love almost love pic.twitter.com/GvYE2lsUyH

— viviana 🏳️‍🌈 (@rownmila) June 6, 2018
2. This fan plans on listening to "Almost Love" on repeat for the rest of their life!
.@SabrinaAnnLynn did you know you could listen to almost love 11,753,113 times in the average lifespan of a human so we better get started because we're already behind!!!

— singular esther loves aoife (@SINGULARSABRlNA) June 6, 2018
3. This fan might have had the best reaction to the song's release!
sabrina wants to see our reactions in almost love, i dont need a video bc this pic is the representation of me throughout the song @SabrinaAnnLynn #AlmostLove #AlmostLoveOutNow pic.twitter.com/RbFtNAZkO8

— singular hazel (@scftbrina) June 6, 2018
4. Truer words have never been spoken!
AFTER ALMOST LOVE COMES OUT EVERYONE WILL STOP SLEEPING ON SABRINA ANNLYNN CARPENTER

— vanessa (@camilabrinas) June 5, 2018
5. "Almost Love" totally shook this fan to their core!
MY REACTION RIGHT HERE pic.twitter.com/v8zSnPFSU3

— almost bruna (@rivrdwle) June 6, 2018
6. Don't worry everyone, according to this fan, summer is saved!
almost love is the bop that saved summer @SabrinaAnnLynn

— singular ash (@sabrjnastipsy) June 6, 2018
7. An actual video of all the fans listening to "Almost Love" on repeat!
@SabrinaAnnLynn mood when listening to almost love pic.twitter.com/pmSBdgkEJX

— singular ash (@sabrjnastipsy) June 6, 2018
If you can't get enough of "Almost Love," check out the first-ever live performance of Sabrina's newest bop!