5 Wrong Selena Gomez Dating Rumors
June 7, 2018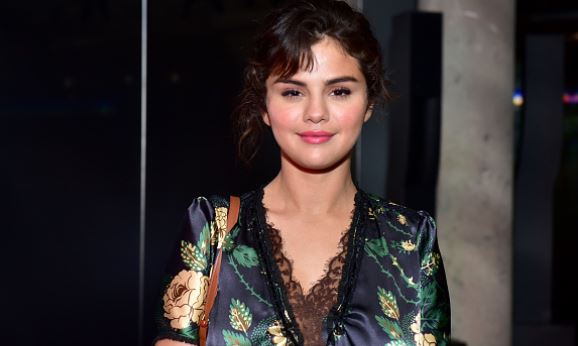 (Getty Images)
While Selena Gomez has had a few notable romances, she's also been wrongly linked to a number of stars over the years. And some of the rumors, although inaccurate, popped up repeatedly. Below, Gossip Cop takes a look at five examples.
In both 2013 and 2014, it was alleged Gomez was dating Austin Mahone. The original claims were sparked after the pair were seen together at Disney. But Mahone himself denied he and Gomez were dating. The following year, Us Weekly tried to revive the nonexistent love connection. At the time, Gossip Cop was assured there was nothing going on between them. Sure enough, they never became a couple.
Also in 2014, the rumor mill started putting Gomez and Orlando Bloom together. Even though Bloom explained to TMZ that they were only hanging out for WE Day, a charity endeavor with which they became involved through their mutual manager, the tabloids maintained, without evidence, that they were secretly hooking up. Those claims resurfaced in 2016 after the singer and actor were spotted talking closely at a club. At the time, Bloom was dating Katy Perry, leading to accusations of cheating. But Perry took to Twitter to slam the "dumb" conspiracy theories, and Gomez retweeted the post. And though Perry and Bloom split in 2017, they've since gotten back together.
Meanwhile, an innocently shared meal with ex Nick Jonas led Celeb Dirty Laundry to contend in 2015 that he and Gomez were dating again. A few weeks prior, he split from Olivia Culpo, a fact the blog used to suggest Jonas was rekindling a flame with Gomez, or at least having a "business dinner" with her for a music collaboration. As Gossip Cop rightly reported then, neither theory was accurate, as the former couple, who dated during their Disney days, were not getting back together nor planning a duet. It was simply a friendly "catch up" session, as Jonas himself later put it when asked about the dating rumors. In fact, they weren't even alone, but joined by other mutual pals.
2015 and 2017 further brought claims about the singer-actress and Niall Horan, which prompted Gomez to say she was not dating the One Direction member. But when Horan admitted two years later that she was one of his earliest crushes, the gossip media started stirring again. In fact, Gossip Cop even pointed out that HollywoodLife, which she's called "the worst" and "never true," couldn't even keep track of its fake news stories about Gomez and Horan. Suffice it to say, at no point were the longtime friends ever actually dating.
Most recently, the tabloids have been fixating on Gomez and Justin Theroux being "more than friends," as claimed in a Life & Style cover story last month. The magazine stopped short of actually alleging they were dating, but then websites like Celebrity Insider wrongly made that leap. Of course, the lone piece of evidence wasn't actually proof of a romantic relationship at all: Gomez and Theroux hung out in May when their shared manager (who also manages Bloom, as noted above) organized a group trip to an off-Broadway show, as documented on Instagram. It was not the sign of a new pairing, but simply a manager getting a bunch of clients together. And notably, in the wake of Gossip Cop debunking the dating rumors, Gomez and Theroux haven't been seen together since.
It should also be noted that after Gomez's recent split from on-and-off boyfriend Justin Bieber, "Entertainment Tonight" has reported that she currently isn't interested in a "serious" relationship. E! Online has also noted that Gomez is moving on from Bieber and is "learning to appreciate the single life." While that likely won't stop the gossip media from trying to hook her up with various stars, Gossip Cop will be here to separate fact from fiction as necessary.